GM DOers! 😎
Last week, the CEO of Yuga Labs, Daniel Alegre, posted an 1800-word tweet addressing the current state and future of Yuga Labs.
Given Yuga Labs' status as one of the major players in web3, we're always on the lookout for their moves and the strategic decisions they make. 👀
We're rooting for them, too. After all, if they thrive, it's a win for all of us. All ships rise with the tide, right? ⚓
Good news! You won't need to sift through the entire post. We're here to break it down for you, serving up the hot takes that matter.

After a 16-year stint at Google and 3 years as the President & COO of Activision Blizzard (5th largest gaming company globally), Daniel took a bold step into the web3 space.
He assumed the role of CEO at Yuga Labs just 6 months ago.
Earlier this month, he made a pivotal move by restructuring the company, which included parting ways with staff working on projects not in line with Yuga's vision.
This decision raised eyebrows and sparked concerns. In response, Daniel turned to X, clarifying Yuga's primary objectives:
Supporting existing communities 💪

Focusing on Otherside execution 👽

Leveraging partnerships for seamless execution of big projects 🤝
Today, we're delving deep into each of these aims, hoping to shed light on what the future holds for Yuga Labs. 🔮
Let's get into it. ⏬
---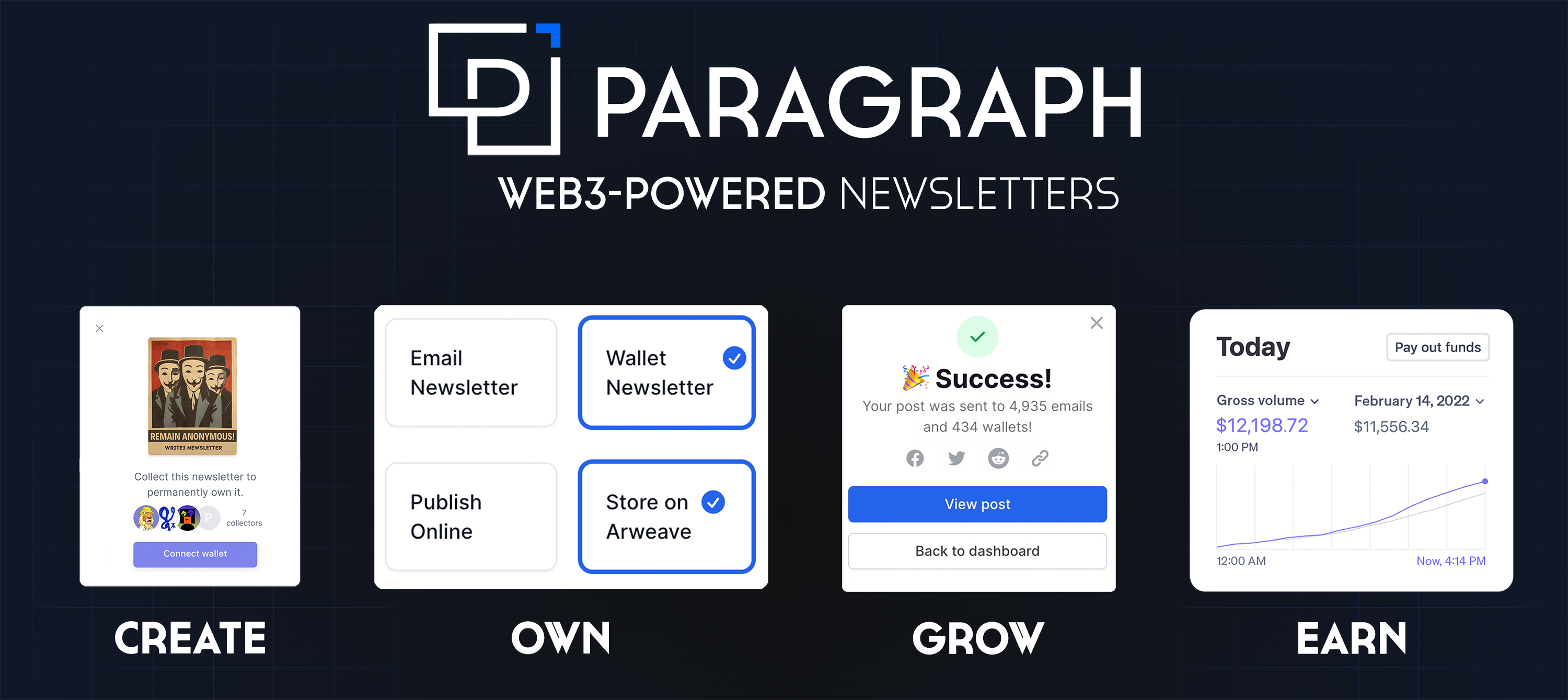 Paragraph powers modern newsletters, enabling readers to own their content and creators to share revenue with fans.
Web3 Academy has already transitioned to Paragraph because it's the future of newsletters.
If you're a creator, writer, or keen reader, explore Paragraph's early opportunities!
---
Supporting Existing Communities
💪
Here's how Yuga Labs plans to double down on fostering its community.
Active Engagement: Daniel and the Yuga team actively attend meet-ups and events across various cities for direct interaction and learning from their community's unfiltered feedback.
Made by Apes Program: This is a cool initiative by Yuga Labs to cheer on the entrepreneurial spirits within the Board Ape Yacht Club community.
It's all about helping folks use the Ape IP to spin off their own unique businesses.
Beer breweries, games & clothing lines have already been spun off the Made by Apes program.

Next up is ApeFest, an IRL event in Hong Kong, spotlighting the Made by Apes initiative and new partnerships.
But what about supporting the collections under their umbrella?
Elevating CryptoPunks: Yuga Labs is rolling up its sleeves to shine a brighter spotlight on CryptoPunks.
They're partnering up with top-tier museums to show off these digital art pieces, helping them get the recognition they deserve in both the crypto and the mainstream art world.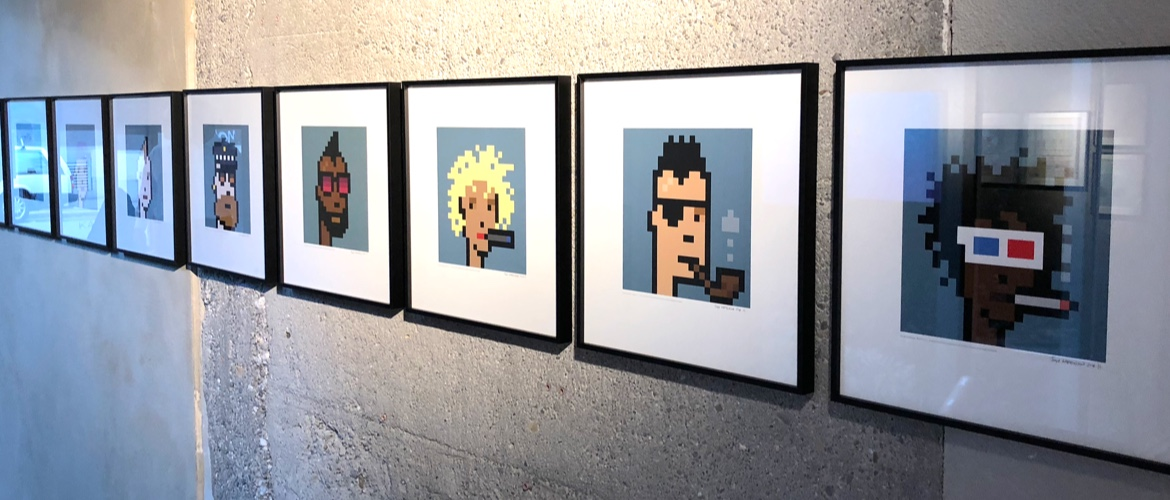 At the same time, they're doubling down on support for the community, acknowledging the legacy and the creativity behind CryptoPunks.
It's Yuga Labs' way of saying, "Hey, we see you, and we value what you bring to the table."
Meebits Evolution: Meebits, a collection acquired by Yuga Labs, has struggled over the past years.
Yuga is now focused on transitioning Meebits to Otherside for a more dynamic and interactive ownership experience, aiming for increased interaction and engagement.
10KTF 🔜 Otherside. Following a similar path to Meebits, the 10KTF game, which was created by Beeple & acquired by Yuga, is aimed to be moved to Otherside to deepen community engagement.
Now, with all of that said, it's clear that Yuga's main focus is on the Otherside metaverse, so let's talk about that. 👇
---
The Latest in Web3
🗞
Listen to our Rollup episode from last week to get caught up on the latest news in web3.
On your favorite platform.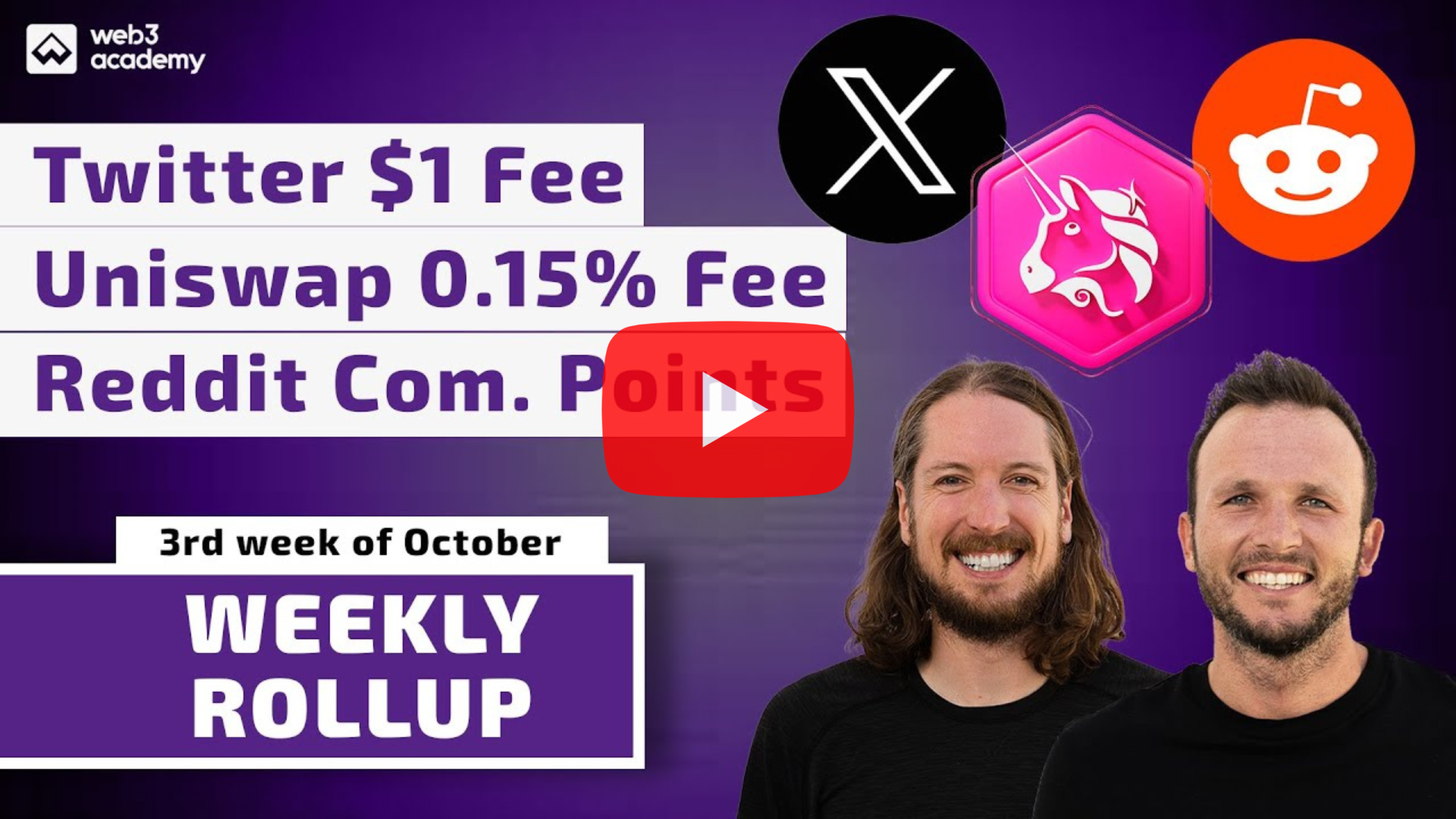 ---
Focusing on Otherside
👽
The Otherside metaverse is Yuga's biggest bet. They want to develop a place where all of their communities and collections like BAYC, MAYC, BAKC, Meebits & Punks can thrive.
This is the ultimate goal.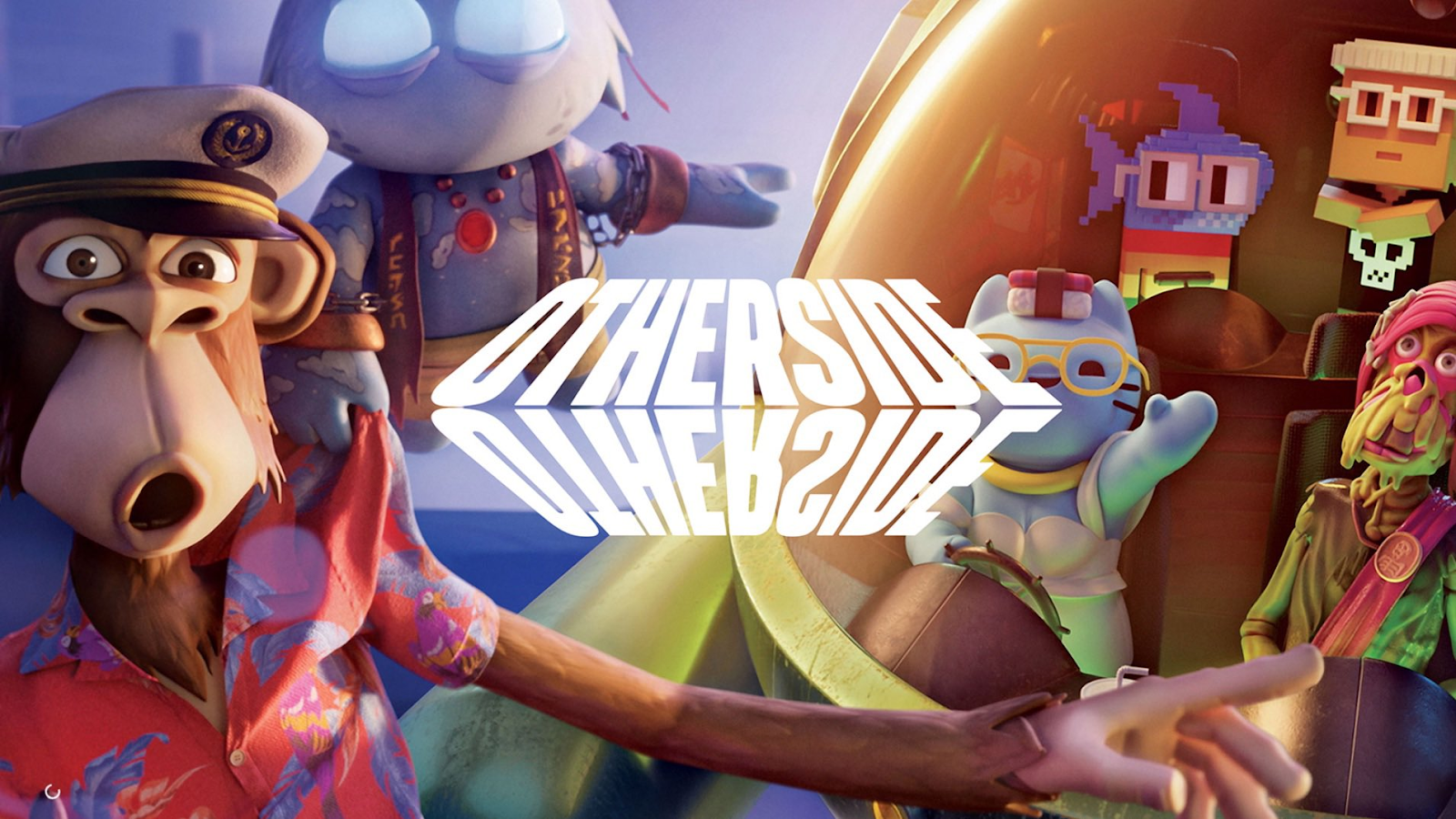 However, even Daniel acknowledges that it's a hard project to bring to life from both a technical and creative point of view.
Therefore, this is likely going to be a multi-year project.
Also, it's still unclear exactly what Otherside is. Is it a game? Daniel has explicitly said that it's not just a game.
Ok, it must be a metaverse then. But what the heck is a metaverse?
Here lies the challenge Daniel and the Yuga team face. They are trying to create something new that doesn't currently exist.
Will it get built in the end? I'm sure it will. But will it achieve product-market fit? As with any new innovation, it's too early to tell.
But we tip our hat to the innovators who have the courage to try. 💪
They certainly have the funding necessary to at least build a good prototype, which they can use to raise even more money.
Furthermore, Yuga has recently partnered with studios like Hadean, Big Rhino, and Roar Studios to accelerate the evolution and development of Otherside.
And this brings us to Yuga's last focus… Partnerships.
Partnerships with Bigger Brands
🤝
Yuga Labs' overall mission is simple: To create culture on the blockchain.
To achieve this, they need to spread awareness beyond web3 and position themselves as a leading global brand. 🌎
They've therefore focused on building partnerships that truly spark engagement and attract eyeballs.
A few examples are:
Gucci, with whom they already have a multi-year agreement.

BAPE, striving to craft unique clothing and accessory collections.
According to Daniel, we should expect more partnerships like these.
Before we wrap up...
---
The Onchain Gift Shop – Week 2
Collect this newsletter for $10 (in $ETH, on Base) to win this week's $ETH Prize.
90% of all funds raised from newsletter collects are pooled together, and 1 lucky winner takes it all home.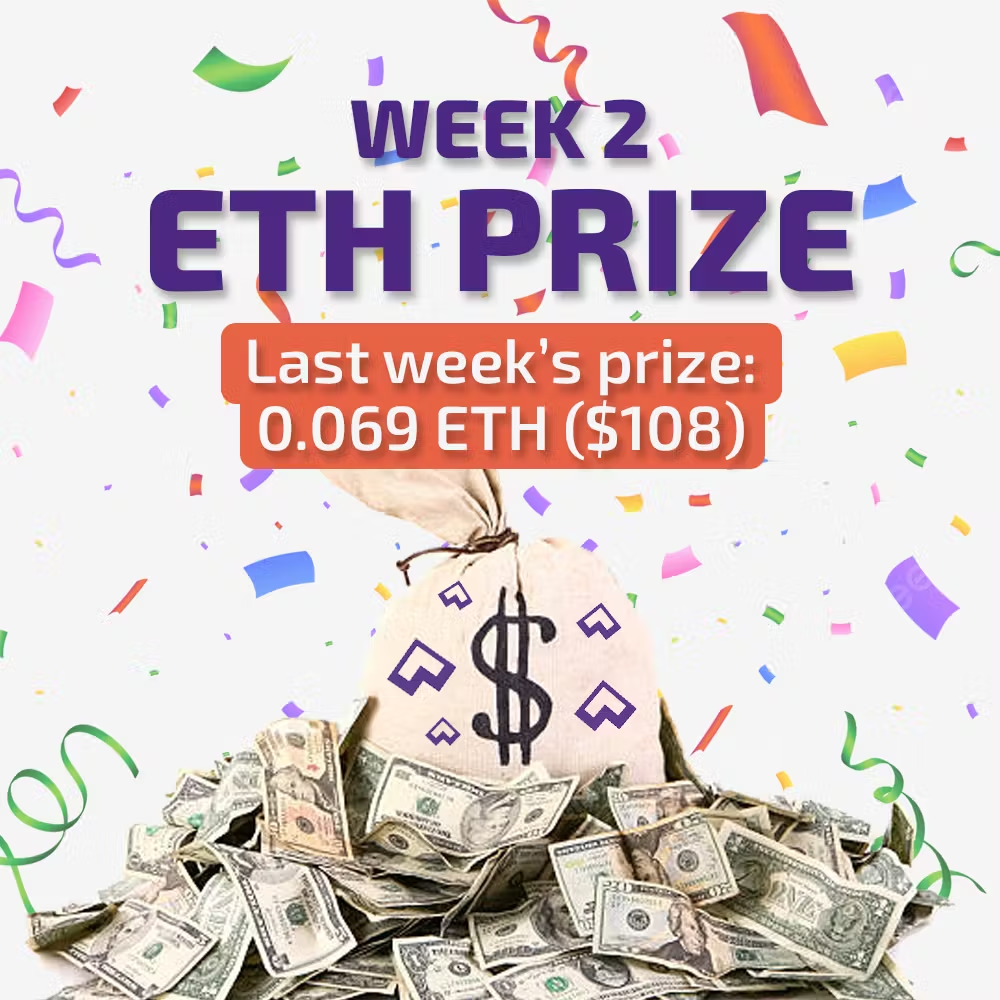 Upon collecting, visit the Onchain Gift Shop to enter the Weekly $ETH Prize & Weekly Raffle.
This week's 1st prize in the raffle is worth $500. 👀
---
Wrapping Up
🧵
What is Yuga Labs Actually Trying to Build?
This is the question that I find myself pondering the most. 🤔
Imagine you had a treasury of over $1 billion, a growing IP brand, and an active community of hundreds of thousands of die-hard fans. What would you do with it?
PFP mania is over. And will never happen again. Constantly making new PFP collections is not a sustainable business model. Not to mention royalties have gone to 0.
But they did make 308 millionaires, which you can read all about in our recent PRO report.

Daniel keeps saying Yuga isn't aiming to be just another gaming company.
So then, what is Yuga?
They are "building culture on the blockchain." Ok. What the heck does that mean?
Basically, they're trying to make a cool online space where all their fans can hang out, dive into stories, and see BAYC and other stuff they love come alive.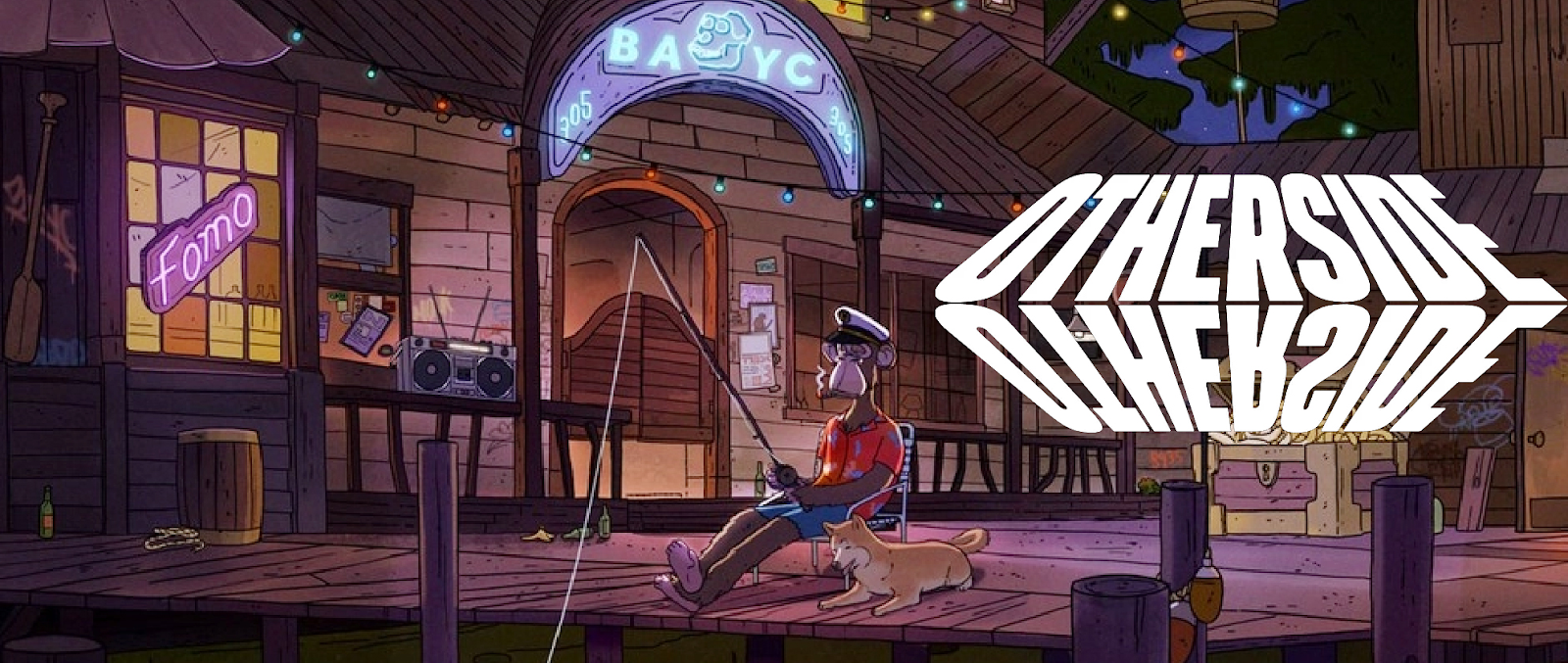 Pretty vague, we know. But that's because nobody's done this before, so it's kinda like they're building a plane while flying it.
Not to mention that in order for them to be successful we likely need AR and VR to advance in order to provide hardware that enables more immersive experiences.
Here's how I think about it.
Currently, the way we use the internet is through browsers. Well, rather than using a browser, imagine you enter the Otherside.
In the Otherside, you can shop, dive into digital art and games, and chill with friends in a more immersive environment — think Discord and Instagram, but on steroids.
Honestly, the best way to maybe get a glimpse at what they are building is to watch the movie Ready Player One.
It's just one interpretation of the metaverse but it's probably the best one we've got right now.
Question…
Now that you're up to date with Yuga's goals, tell us… Do you think they'll succeed in building a successful metaverse?
Reply to this email with a Yes/No!
---
Thanks for reading. And remember, you're strong, you're powerful, you're alpha! ❤
How'd you feel about our read today?
---
Join us on Discord | Follow us on Twitter
Disclaimer: This article is for informational purposes only and not financial advice. Conduct your own research and consult a financial advisor before making investment decisions or taking any action based on the content.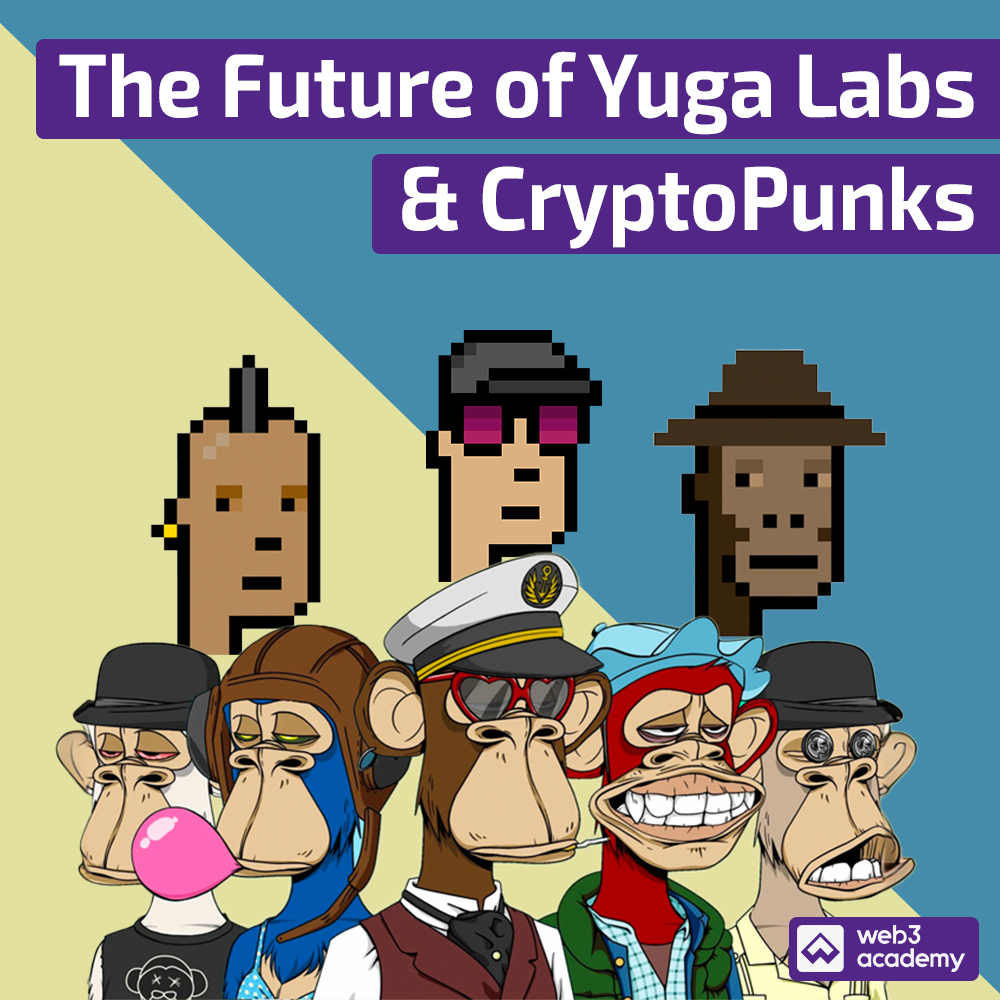 Collect this post to permanently own it.
Subscribe to Web3 Academy and never miss a post.