Coming up in today's newsletter:
On Imposter Syndrome
ICYMI 1093 NFT Update
ADHD Growth Collection
Podcast highlight
Where's Fanzo?
Important Dates
---
On Imposter Syndrome
Fanzo was recently co-hosting a twitter space with Shira Lazar on the topic of podcasting. Some great Web3 podcasters and shows were highlighted, and lots of fantastic support offered. There was a discussion about imposter syndrome and having the courage to use one's voice. As many have heard him say before, Fanzo emphatically states that imposters don't get imposter syndrome! Check out the recording here.
Gregarious Narain, friend of the podcast and entrepreneur, has also addressed this challenging and endemic feeling. He wrote a reflection where he dives into some root causes of imposter syndrome and proposes some solutions for those who struggle with it. Gregarious says, "You are not alone. From the most successful person you know to the one least likely to succeed, we've all bounced off the walls of accomplishment, from pride and achievement on the one extreme and self-doubt and confusion on the other. It may be the one true trait we all share." Click here to read more of his thoughtful article on Medium.
---
🤩 ICYMI 1093 NFT Update & Perk! 🤩
If you're interested in live events, this perk from festivalPass is for you! For holders of the 1093 NFT, head over to the festivalPass website and create an account. By connecting your wallet, you receive 10 festivalPass credits PER month simply by holding the 1093 NFT. These can be used towards live events and other festivalPass perks. Stay tuned for more news in a few weeks on this fun collaboration between NFT365 and festivalPass. 👀
For those waiting for a 1093 NFT to be airdropped as a THANK YOU from Fanzo for transferring back your $ADHD coin on Rally.io, these drops are underway! Watch your wallets over the next couple weeks, and be sure to check your hidden folders before opening a ticket.
---
🌳 ADHD Growth Collection 🌳
The latest AI art collection developed by Fanzo is the "ADHD Growth" collection. He developed a 5-step conceptual series of 1/1 pieces that embody the journey from diagnosis through to ADHD acceptance. The first piece is "See yourself Growing" while the last is "Love yourself, Be Yourself"!  Fanzo states, "Whoever decides to purchase these AIArt NFTs, I hope it helps them on whatever journey they are on while inspiring us all to remember that what makes us beautiful and extraordinary is the thing that nobody else can be and that is our true selves." Check out the collection here, on Known Origin.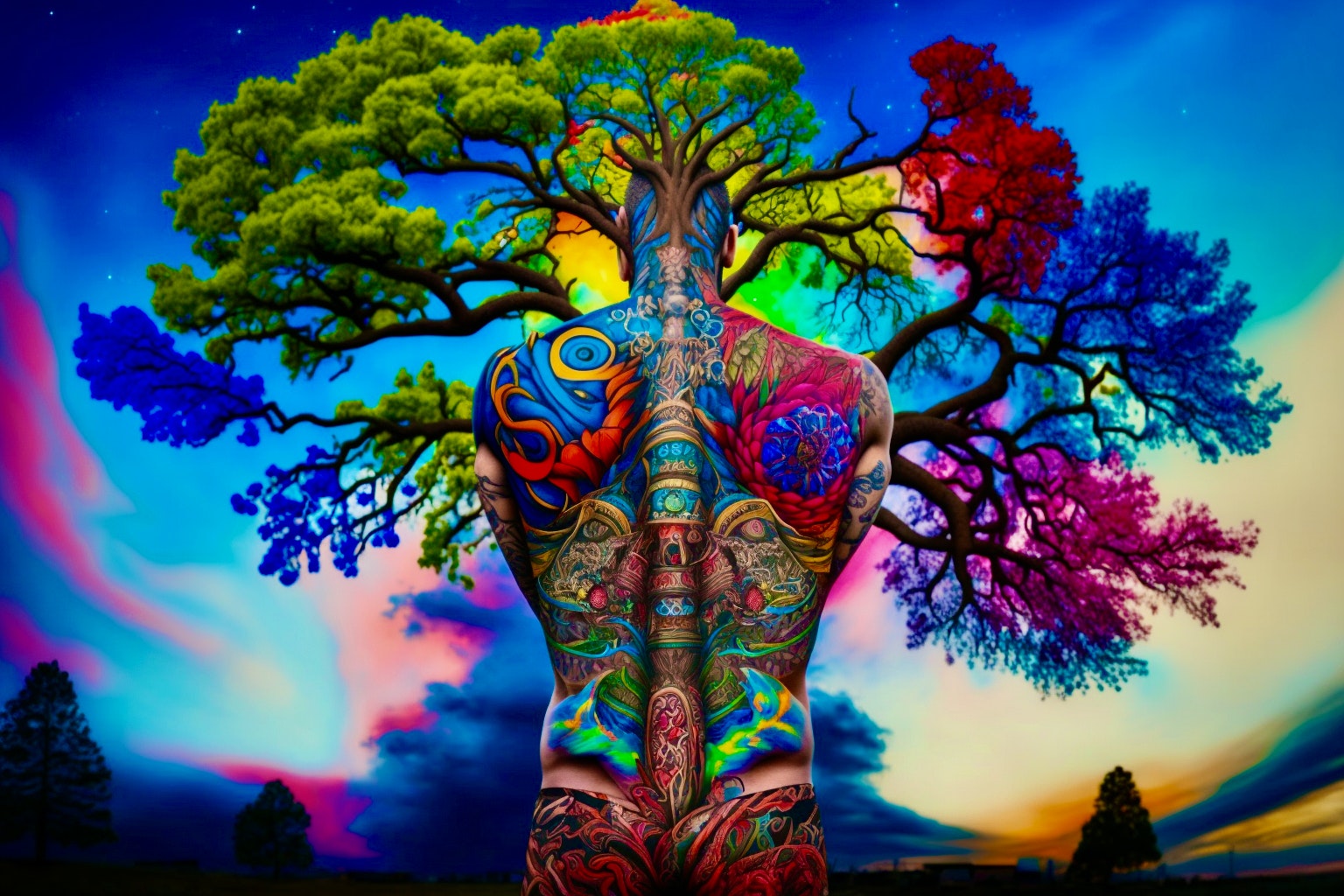 ---
🎙Podcast Highlight🎙
Fanzo got fired up on a recent episode about how Web3 and NFTs can work for entrepreneurs, authors, and speakers. Curious what he had to say? Check it out here on Youtube!
---
🌎 Where's Fanzo? 🌎
Interested in attending upcoming events and hear Fanzo speak? Here are some places you'll find him this spring:
---
📆 Upcoming dates 📆
Feb 27 ~ Game night in the discord @ 9pm EST
Feb 28 ~ SuperPOWER hour @ 4pm EST
Mar 3 ~ FanZONE Friday call @ 12pm EST *
Mar 7 ~ SuperPOWER hour @ 4pm EST
(* Gated)