👤 Profile
---
📱 Product
Highlight aims to lower the barrier to entry for the next 1M+ creators that want to build and create in web3.
Core Features:
Create gated content - verify you hold token x in order to unlock access

Launch a token - set mint price, supply, royalties, etc.

Run an auction - no code contract generated auctions
The team also recently did a co-launch with Paragraph.xyz to allow writers to incorporate token embeddings in their newsletters...perfect for my use case :)
Special shoutout to Nat & team for getting me started on Highlight. All posts on the Web3 World newsletter can be collected. It takes me literally 30 seconds to create tokens for any post and the UX is really straightforward. Check out the mint page for this post here!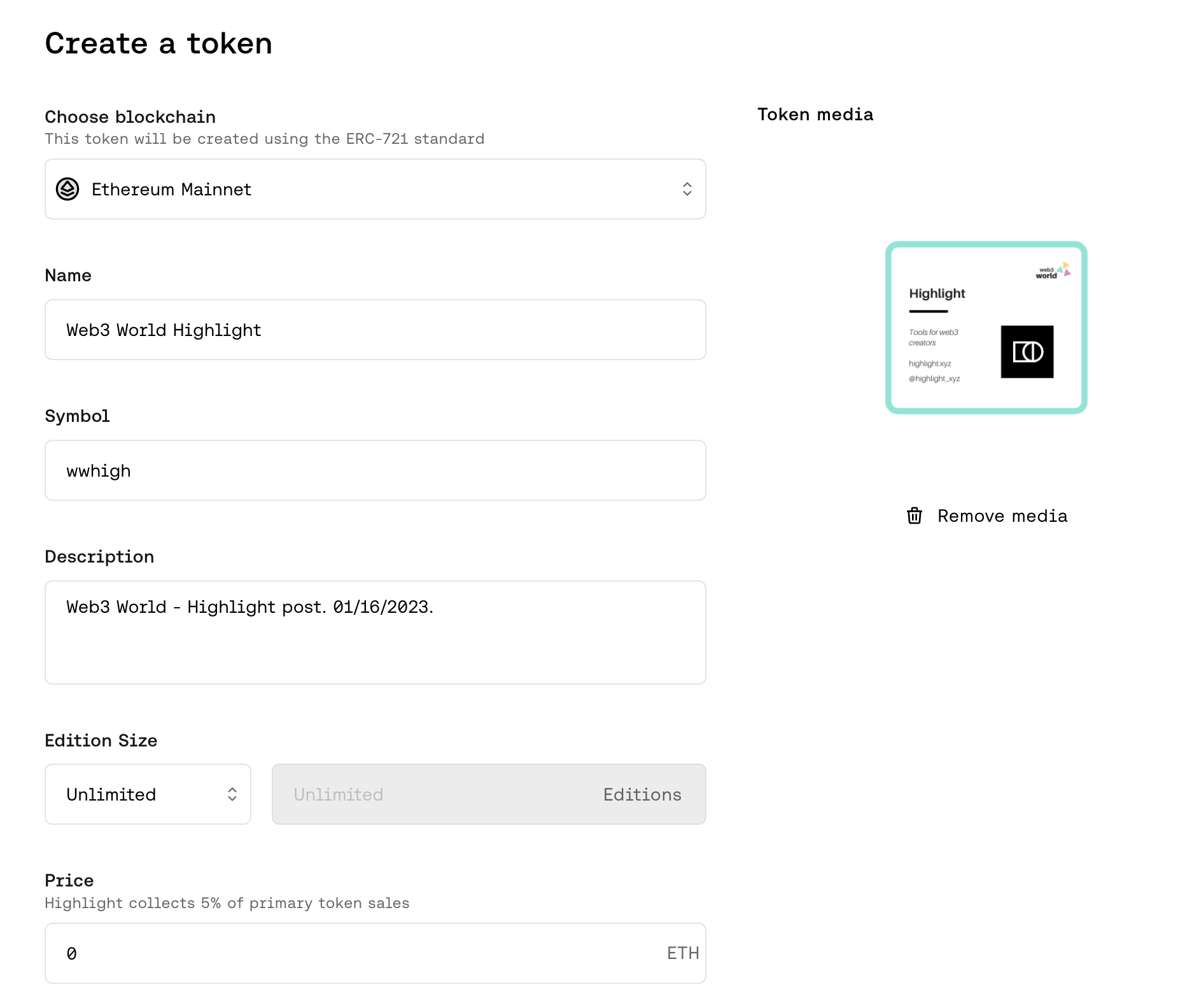 To me, the most interesting part of the product is enabling analytics for creators to understand who is interacting with their content on-chain. This makes it easy for users to see what's working and double down on their true fans. Think airdrops, token gated polls for top community members, etc.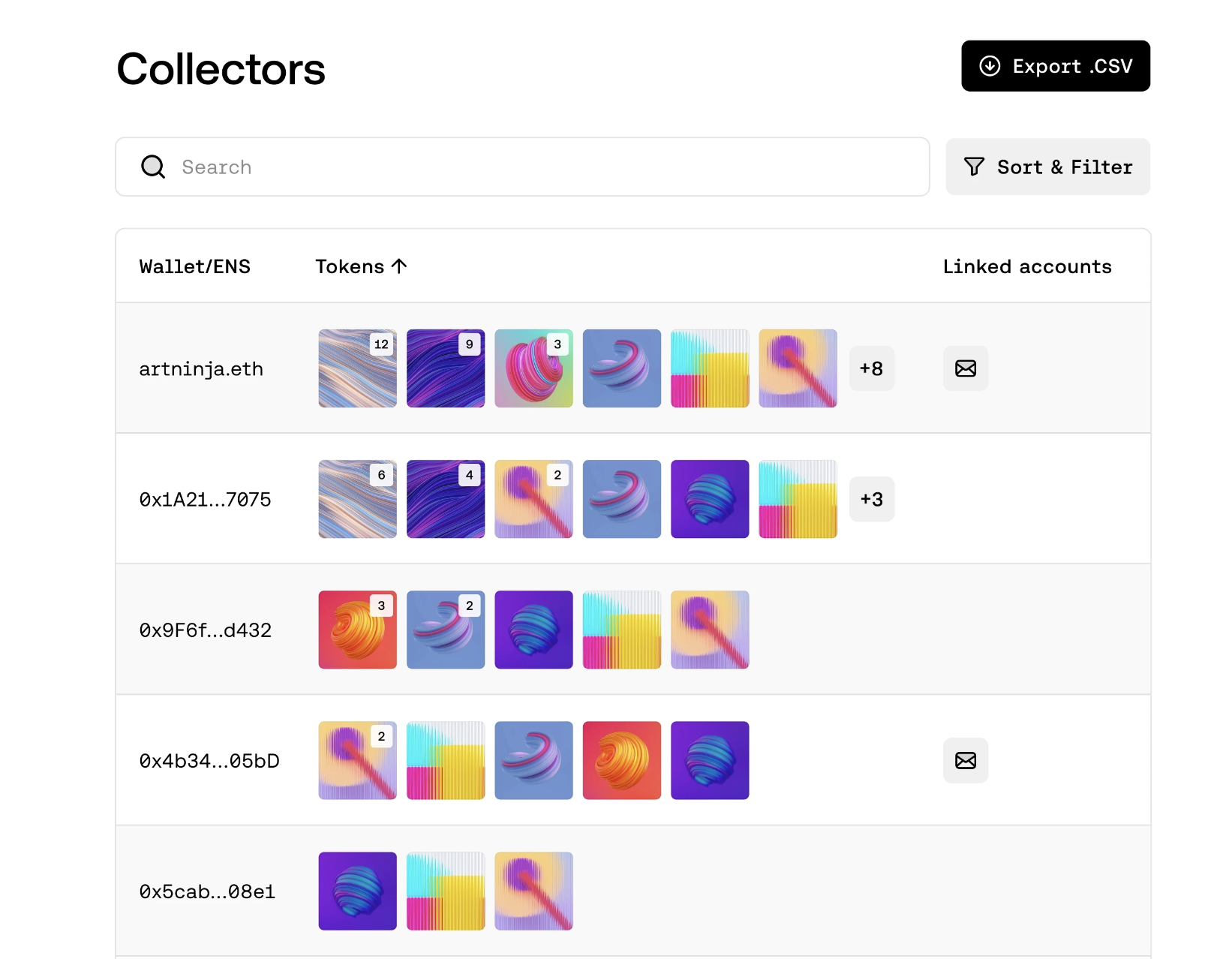 ---
📈 Metrics
~ 5k creators have built something with Highlight

>50K collectors own an NFT from a Highlight-powered project
---
🛠️ Founders
Nat Emodi (CEO)
- Graduated from McGill
- Director of BD at Wiser
- Head of strategy at Caviar (Square)
- GM of premium strategy at Doordash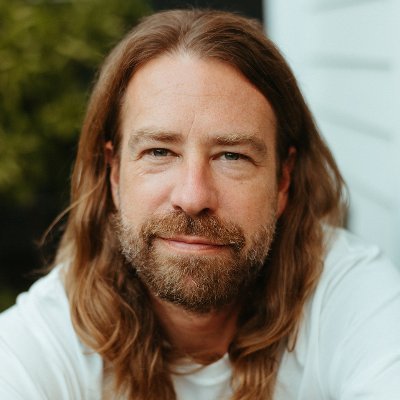 Kevin Matthews (CTO)
- Graduated from UPenn & Wharton School (masters)
- Founder of GigaBadger.com
- Director of engineering at Action Factory
- Director of trusted identity & ops eng at Square
---
🤝 Community
Recently the music artist Verite made a fun game for her fans using Highlight that offered varying levels of access to different holders of her 10+ NFT projects. Here's a tweet thread about it, and a DIY video we just released on how she built it.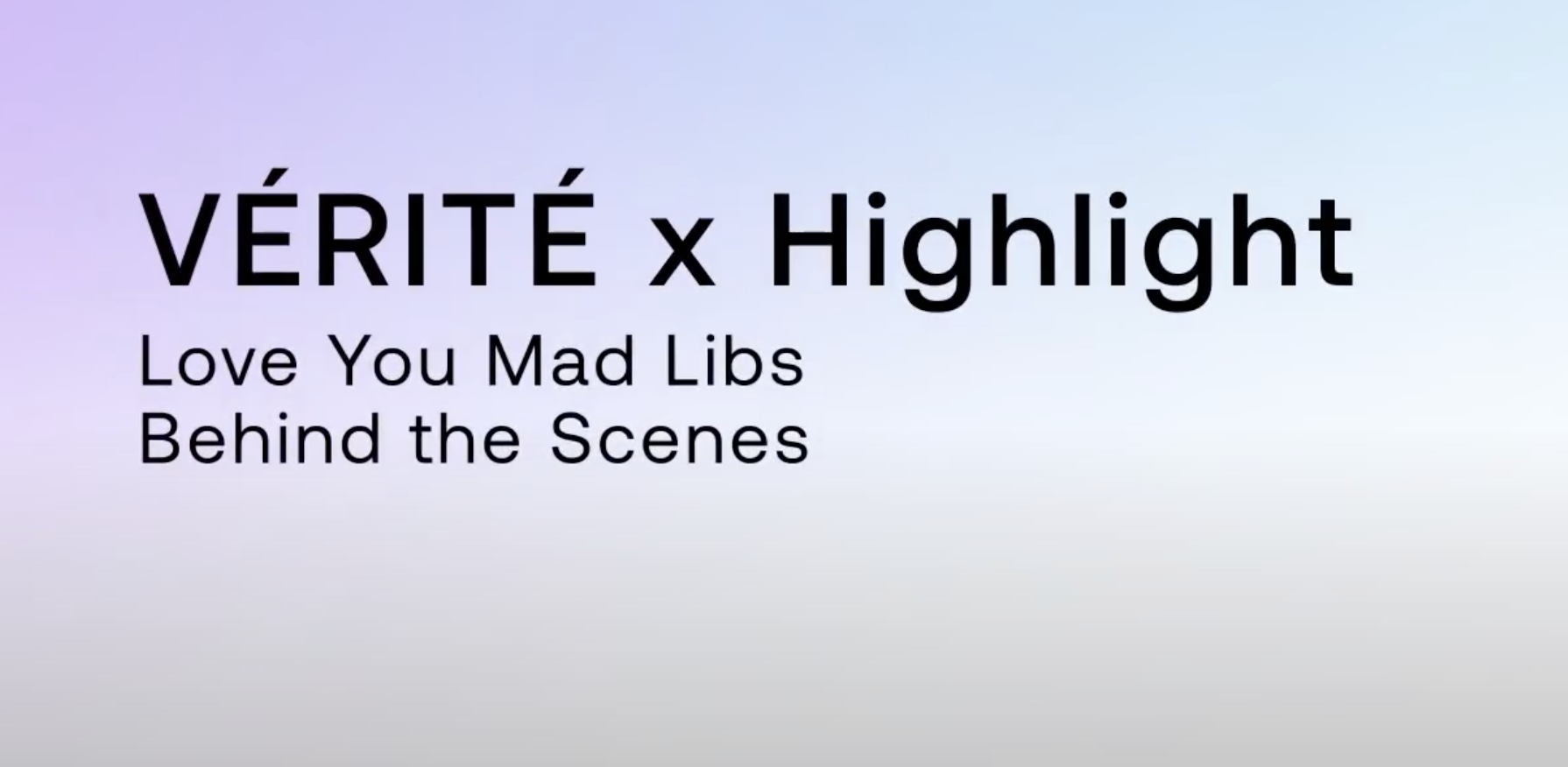 ---
💼 Talent Requests
Role: Senior Front-End Engineer
If interested, please see the full job description here.
Description
Writing new user interfaces from scratch using the latest front end frameworks and technologies: Typescript, React, CSS, WebSockets, and GraphQL. Building reusable, responsive, front end components by working closely with the Design team and collaborating with back end engineers on GraphQL queries and mutations
Must Haves
Bachelor's degree in Computer Science or related field

5+ years of experience building front end applications at scale

Experience working with GraphQL and WebSockets
---
💰 Funding
$11 million seed led by Huan Ventures
Floodgate

1KX

35 Ventures

SciFi VC

Offline VC

The Real DAO Ventures
---
🖼️ Highlight NFT Mint
If you're excited about Highlight's mission and are bullish on web3 creators, mint the free NFT below to show support for all the hard work the team is putting in.
#product
#web3