Welcome to another update of the Den!
Pup To No Good (PTNG)
What started as a hashtag for the treasure hunts for the Wolf Den has now developed into a weekly fireside chat with Den members hosted by Brovin WDWP #2.
Check out some clips from the latest conversations!
PTNG #2: AI
Brovin and Nickdoc go deep on AI:
How can you "warm up" AI to get the best results?
Does AI have a mind of its own?
PTNG #2 - Warming AI Up
PTNG #2 - Is AI Sentient?
PTNG #3: Influence
Through diving into the history of Gus, Nic and Al delve into finding your unique ability, playing your game, and creating influence
PTNG #3 - Creating Influence
Marketplace
The Wolf Den Marketplace is live and Wolf Pups can be put to work to start earning Virtuous Osseous. Although the entire system is still in testing mode, there are already a few items up for grabs; one in particular has sparked quite a bit of curiosity.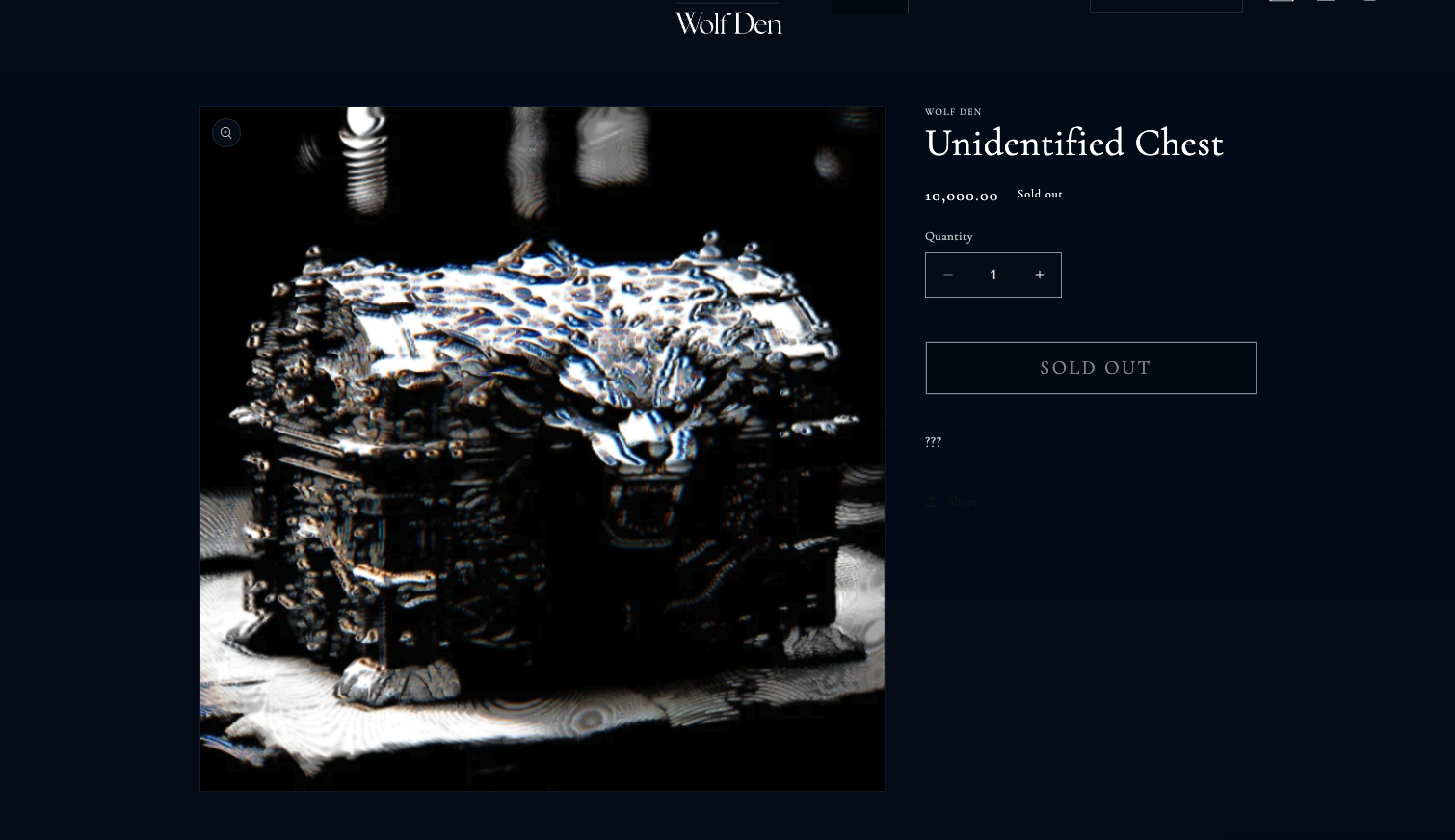 A mysterious unidentified chest has popped up on the marketplace and was redeemed by a Wolf Pup for a whopping 10,000 points without the slightest inclination as to what it was (no details posted other than to engage at own risk).
The contents and winner will be revealed at PTNG #4 (details posted in Discord), so don't miss out!