Good Morning Write3 family!
Here's:

•1 Tip For Writers
•1 Write3 Opportunity
•1 Literary NFT Worth Collecting

Enjoy!
1. Writer's Tip - Be Present
As a writer, it's easy to get caught up in our own ego or pride. We may dwell on past successes or failures, or get lost in grand plans for the future. But according to 7 time NBA All-Star Giannis Antetokounmpo, true success comes from staying humble and focused on the present moment. In a 2021 interview, Antetokounmpo shared his perspective on humility, saying:
"When you focus on the past, that's your ego. When you focus on the future, that's your pride. I try to focus in the moment, in the present, and that's humility. That's being humble."
As writers, it's easy to get caught up in our past successes or failures. We might think: "My last post went viral, I'm a great writer," or "My last post was a complete flop, I'm terrible." But focusing on these thoughts only serves to stroke our own egos and distract us from our true purpose - creating content that resonates with our readers.
It's easy to become ambitious and focus on our future goals. We might say: "I'm going to write a post that will go viral and get thousands of shares," or "I'm going to double my subscribers by the end of the year." While it's great to have goals, we need to be careful not to lose sight of the present moment and the value we can provide to our readers right now.
To succeed as writers, we must heed Giannis Antetokounmpo's advice and focus on the present moment with humility. We should say: "If I help one person with this piece of writing, then it's been a success!" or "I'm gonna enjoy writing this piece today and nothing else."
By creating content that solves problems for our readers and having no expectations for the work, we can focus on connecting with readers on a deeper level. And that's a lesson worth learning!
*This writer's tip was originally published using Twitter's new long-form tweet function. Check it out here, if you'd like.
During this week's Write3 Show, I had the pleasure of hosting James Richard Fry, the founder of Read Together. He's creating a reading accountability program that uses NFTs. Here's how it works: You let the group know how many books you plan to read, and if you achieve your goal, you get an NFT as a reward. Pretty Cool! If you're someone who wants to read more, then Read Together is the program for you.
In addition to the program, James mentioned that he's interested in collaborating with NFT book authors for features and giveaways. If you've written an NFT book and would like to partner with Read Together, reply to this email and I'll shoot you James' contact info!
3. A Literary NFT Worth Collecting - Tryst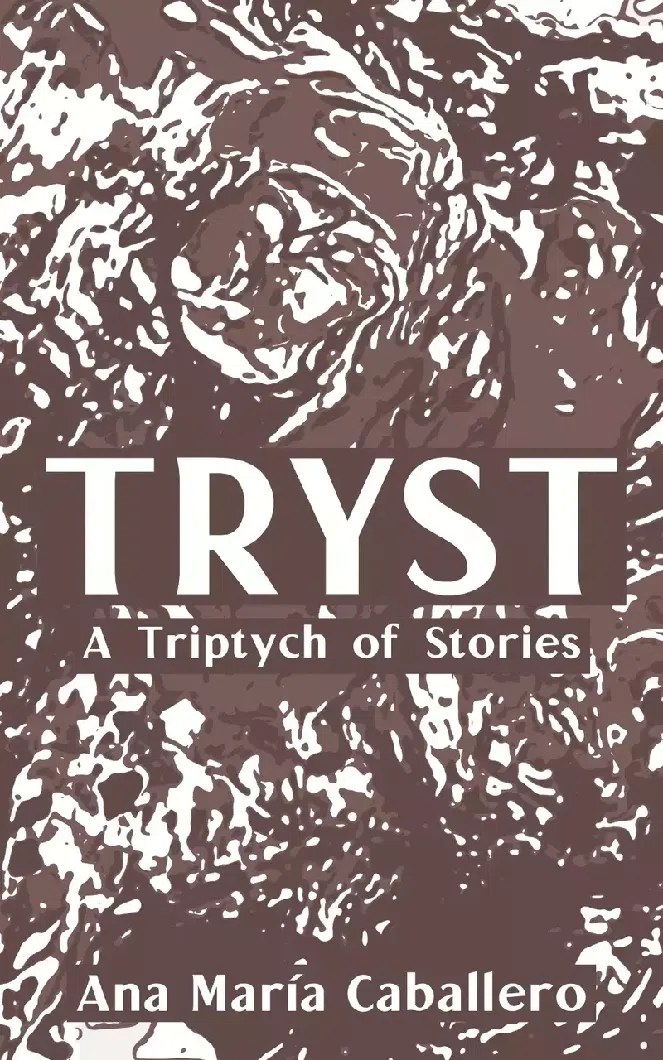 One of my favorite Write3 creators is Ana Maria Caballero. She's a founding member of the poetry NFT site, theVERSEverse, and most of her work involves poetry. Recently, Ana released a book called Tryst as an NFT, which sold out quickly. But now, she's come out with a second edition that's available for collection. I think it's cool that we can collect multiple editions of books again, since it's something that seemed to have disappeared during the Amazon Kindle era. If you're interested, you can check out Ana's book here:
---
Thanks for reading! 

If you want more Write3 content, be sure to check out the Write3 Podcast & follow my socials ---> Linktree.

Interested in sponsoring the Write3 Newsletter?  Email me at write3@gregyounger.xyz