Good morning Write3 family!
A quick bit of news. I've done some reflecting, and I feel a few tweaks are needed to make the newsletter even better for you, my reader. The changes are as follows:

👉🏻 "1 Tip for Writers" will become "1 Write3 Tip" - Starting today, my tips will revolve around how to become a better Write3 creator. While I feel I'm a strong writer, there's plenty of better resources to learn the art of writing. My specialty is showing you how to navigate Write3 (NFT books, decentralized media, etc), and I plan to give you actionable advice so you can become a more successful Write3 author.
👉🏻 "Write3 Opportunity" will become "Write3 News" - When I started the Write3 Newsletter, I thought I could source opportunities (contests, jobs, write-a-thons, etc) for creators. Unfortunately, those chances are few and far between. Meanwhile, I come across dozens of new projects and interesting movements in the web3 space. This newsletter is a great place to share interesting news from around Write3.
My goal is to to provide you with as much value as possible. Let me know what you think. Respond to this email and give me your feedback, which is ALWAYS appreciated! Finally, a quick thank you to my good friend Aaron Ameen, who helped me find clarity around this issue. Check out his newsletter and give him a follow!
Enough of my rambling, let's get to it!
Here's

•1 Write3 Tip
•1 Piece of Write3 News
•1 Literary NFT Worth Collecting
Enjoy!
1. Write3 Tip - How To Find A Lens Profile
One of the most exciting platforms for creators and writers is the Lens Protocol. Lens is an open-source & composable social graph based on web3 and built on the Polygon blockchain. I've been using the platform for a few months and I'm seeing lots of creatives find success on the platform.
👉🏻 The easiest way to gain access is to pick up a Lens profile off the secondary market.
👉🏻 If that's too expensive, follow the Lens team and look for ways to make connections. Lens profiles are given to creators that are deemed to be a positive addition to the platform.
2. Write3 News - CoinTelegraph Offers Posts as NFTs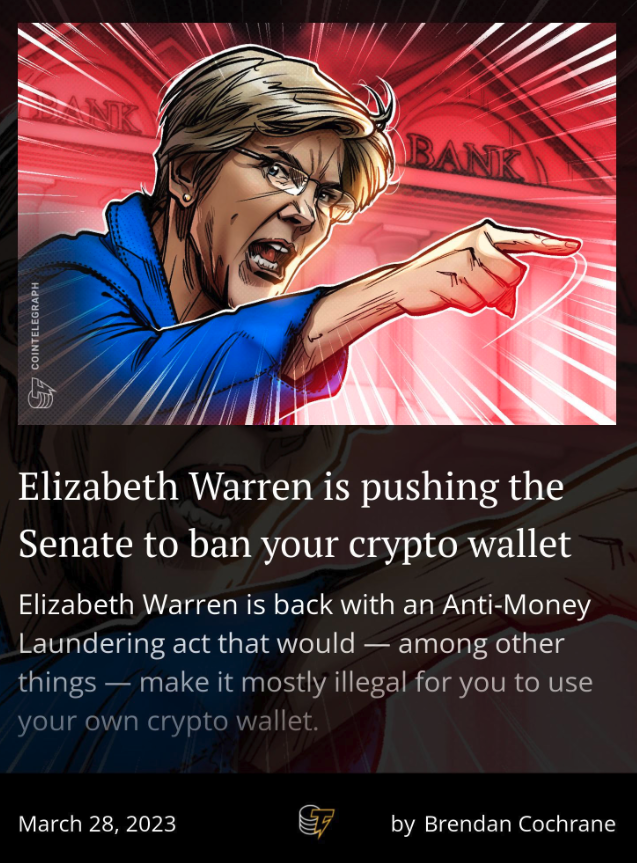 CoinTelegraph recently began offering blog posts as NFTs. This is an exciting development in the Write3 space! I spoke with Ivan Sokolov, creator of MintMade, he shared that CoinTelegraph wanted to give their audience a chance to collect important stories from the day. They also wanted to highlight quality journalism. Take a look here, pretty cool!
3. Literary NFT Worth Collecting - UFO Club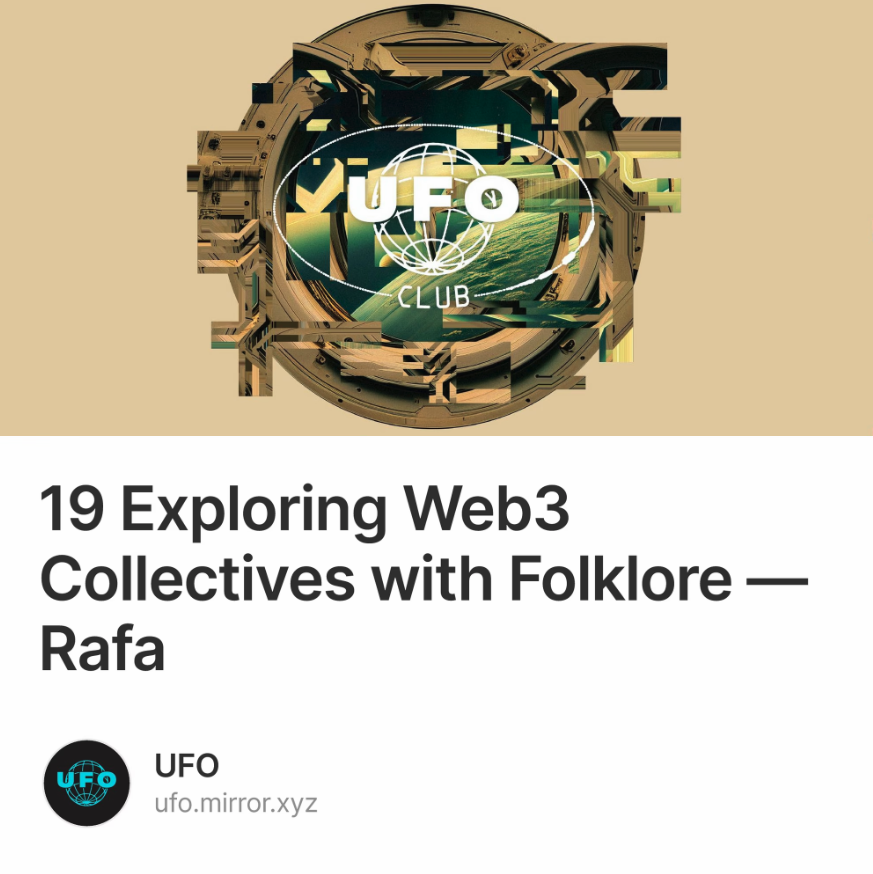 I recently connected with Nick Hollins, founder of UFO Club. They are doing really cool things with podcasts, NFTs and Mirror. I highly recommend checking out their work and paying attention to how Nick is using web3 content creation to capture value for his company. There are plenty of UFO Club NFTs worth collecting, but I really enjoyed the podcast episode with Rafa.
P.S. Twitter Growth Masterclass
🚨 Don't forget, the Twitter Growth Masterclass takes place tonight, 6pm (cst). The class is only available to collectors of my latest Mirror essay: 7 Twitter Algorithm Hacks to Build Your Web3 Following and Sell More of Your Work. At the time of this writing, there was one edition available on the secondary market, pick up your copy here. See you in class! 🚨
---
Thanks for reading!  
For more Write3 content, be sure to check out the Write3 Podcast & my Linktree.  
Interested in sponsoring the Write3 Newsletter?  Email me at write3@gregyounger.xyz
#web3
#writing
#lens
#mirror
#nfts