Good Morning Write3 Family!
Coming to you from a sunny and beautiful Nashville, TN.
A quick announcement before we dig in:
My Next Mirror Essay NFT Drops May 16th!
35 Editions at .001eth (on the OP network)
To celebrate the upcoming drop of my Mirror Essay NFT, I am offering a free commemorative poster for you to mint. By minting the poster, you will also be notified first when the essay drops on May 16th. Happy collecting!
Mint here 👇🏻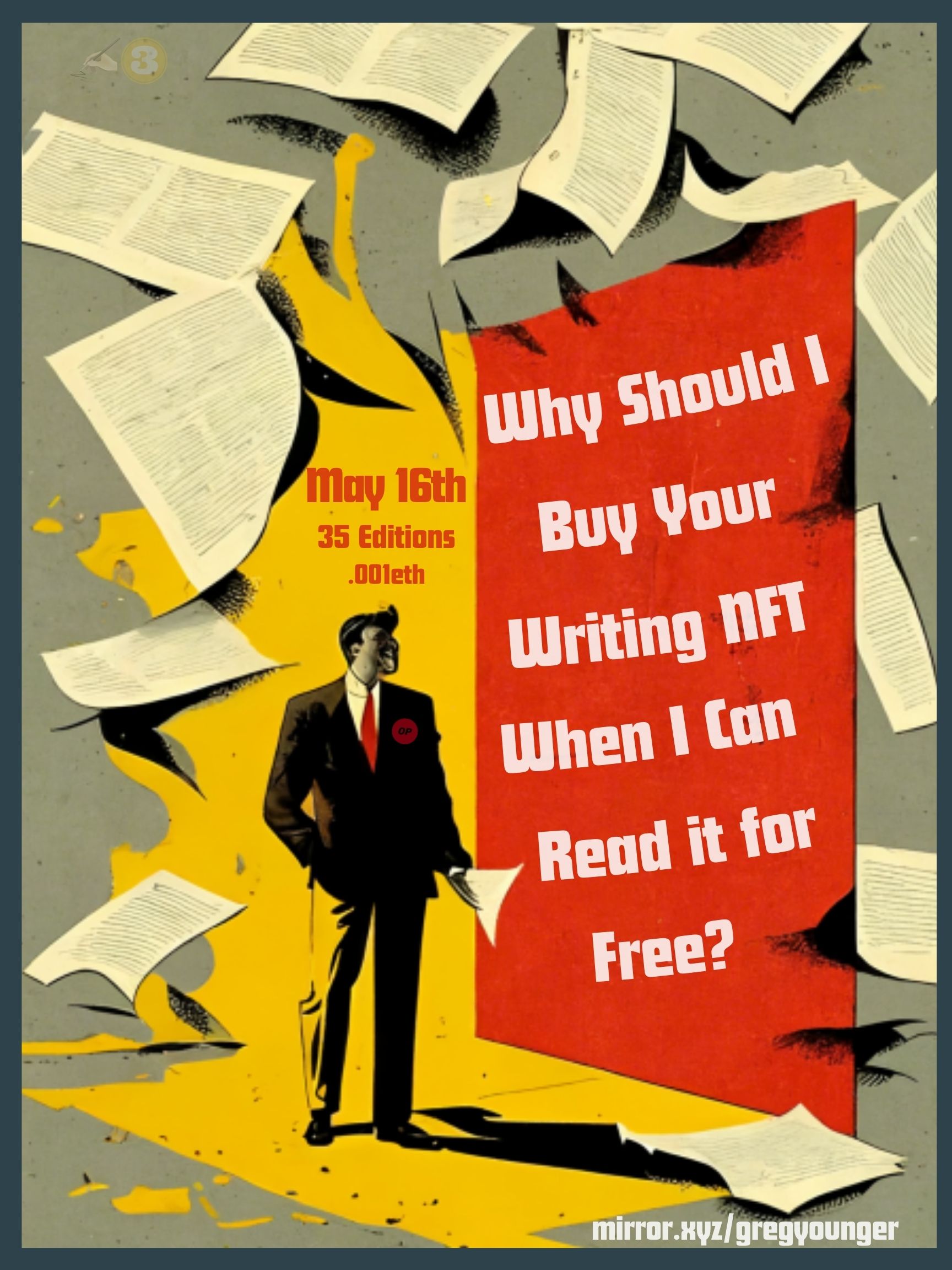 Ok, onto the 3 For Write3. Here's:

•1 Write3 Tip
•1 Write3 News You Can Use
•1 Literary NFT Worth Collecting
1. Write3 Tip - How To Use Mirror's Subscribe To Mint
Mirror's subscribe to mint function is an excellent way to both offer your current subscribers utility while enticing new readers to subscribe to your blog. The process is easy, but like so many web3 projects, it can be a bit cumbersome. I recorded a video series to help you understand the process. Enjoy and don't hesitate to email with questions.
2. Write3 News - Folklore Releases Season 2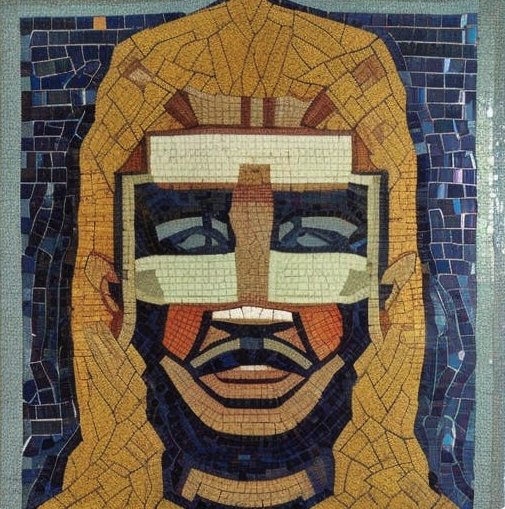 Folklore, a community that focuses on exploring long-form articles related to belonging, lorecraft, and human relationships, is about to release its second season. The community was founded by Rafathebuilder, a notable figure in digital communities and writing NFTs. I personally check his Telegram daily and highly recommend getting involved with Folklore.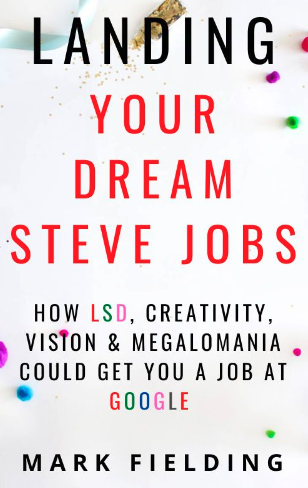 One of my favorite Write3 creators is Mark Fielding. He has a unique ability to be both funny and imaginative while being empathetic in his writing. His work always keeps me entertained and intellectually engaged. "Landing Your Dream Steve Jobs," is a farcical and hilarious short story that I highly recommend collecting!
---
Thanks for reading!
For more Write3 content, be sure to check out my socials -->> Linktree.
Interested in sponsoring the Write3 Newsletter? Email me at write3@gregyounger.xyz
#writing
#writing nfts
#webs
#nfts
#mirror
#folklore