Good Morning Write3 Family!
And May The 4th Be With You 😉
Here's:

•1 Write3 Tip
•1 Write3 News You Can Use
•1 Literary NFT Worth Collecting
1. Write3 Tip - Web3 Publishing Recommendations
Web3 publishing is no longer pie-in-the sky stuff. As a creator, you have dozens of viable options to begin creating work in a web3 manner. Here's my current go-to recommendations:
👉🏻 Writing a blog? - Use Mirror
👉🏻 Writing a book? - Use Readl
👉🏻 Creating Poetry? - Use Objkt
👉🏻 Writing a newsletter? - Use Paragraph
👉🏻 Want to be on web3 social media? - Use Lens or Farcaster (If you'd like access to Farcaster, I have invites, reply to this email and I'll hook you up)
2. Write3 News - Zora Zine Launches Writing NFTs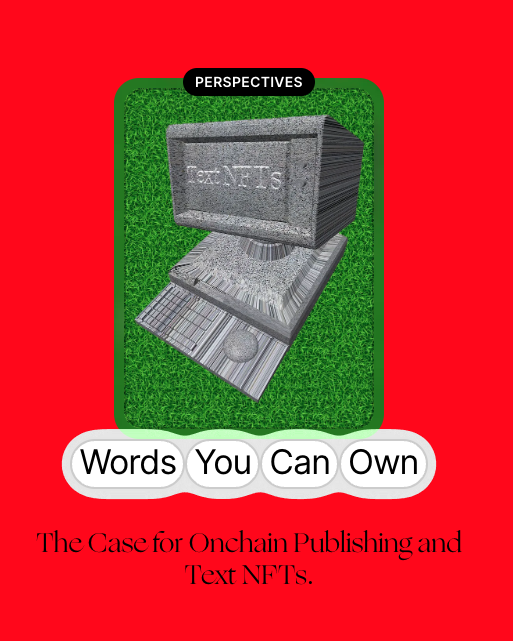 ZoraZine, an onchain media company, launched writing NFTs this week. I'm impressed with several aspects of their product, including:
👉🏻 The Essay Lives Inside The NFT - The ability to read the essay within the NFT itself (Mirror & Paragraph writing NFTs force the user to go to the website to read the article).
👉🏻 Collection Contracts - An author can create a series of writing NFTs under one contract. This may seem like a small detail, but finding and collecting the work of an author is difficult when each piece of writing NFT is it's own contract.
👉🏻 Drops - ZoraZine allows writers to easily create a writing NFT, then airdrop it to your current fans/subscribers.
The biggest issue I see with Zora writing NFTs is that it's on Eth. Gas fees are off the charts. I would love to see them move towards an L2 like OP/Poly.
3. A Literary NFT Worth Collecting - Vagobond Magazine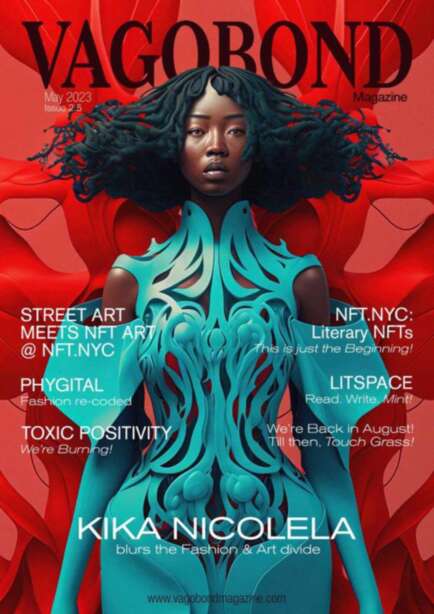 My friend and fellow NFTNYC speaker, CD Dimitio, is the founder of one of the only web3 native magazines in existence. Each issue is stronger than the last. Also, be on the lookout, a little birdie told me that I'm might be contributing to Vagabond in the not-so-distant future 👀.
---
Thanks for reading!
For more Write3 content, be sure to check out my socials -->> Linktree.
Interested in sponsoring the Write3 Newsletter? Email me at write3@gregyounger.xyz
#write3
#writing
#web3
#literary nfts
#nfts
#writing nfts