Good Morning Write3 Family!
Coming to you from a foggy Nashville, TN

Here's:

•1 Write3 Tip
•1 Write3 News You Can Use
•1 Literary NFT Worth Collecting
A question I often receive: "What's the difference between Mirror and Paragraph". I'm working on a long-form piece that explores the similarities and differences in depth, I'd like give you a quick overview for today's newsletter:

Paragraph - Is like a web3 Substack. It excels in offering users a great newsletter platform, while also offering web3 tools. Highlights include:

• Writing NFTs
• Data Stored on Arweave
• Collectable Highlights
• NFT Gated Content
• Integration with Farcaster
• Engaged Founder and Community

Mirror - Is like a web3 Medium. It excels in offering users a blogging platform that turns your writing into NFTs. Highlights include:

• Writing NFTs
• Data Stored on Arweave
• Web3 Brand Awareness (companies like Optimism, Coinbase and Zerion use the platform)
• Subscribe-to-Mint
• Embed & Mint NFTs Directly In Your Post
Both platforms enable the creation of writing NFTs on Layer 2 blockchains - with Paragraph operating on Polygon and Mirror on Optimism. This feature makes the process of acquiring NFTs cost-effective and efficient, aspects I've discovered to be crucial in the creation and selling process.
I love both platforms and will continue to create and explore on each!
2. Write3 News - FxText Writing Contest
I want to bring your attention to a writing contest being hosted by Temple, my go-to Tezos wallet. This contest is particularly exciting because it's for the writing NFT platform, FxText, which I love. I don't discuss FxText frequently, but it stands as a strong competitor alongside platforms like Mirror and Paragraph, especially considering how it utilizes the cheap & efficient Tezos blockchain.
I receive numerous invitations to participate in various writing contests and contribution platforms. However, it's rare for me to accept these offers. This contest by FxText is an exception. Why? Because I genuinely appreciate FxHash, the parent company of FxText, and I'm passionate about writing NFTs. Without a doubt, I'll be participating in this contest!
If you'd like to enter as well, join us in the Write3 Discord, I'll be creating a sub-server dedicated to the contest. Learn more here 👇🏻
3. A Literary NFT Worth Collecting - FxHash Poetry NFTs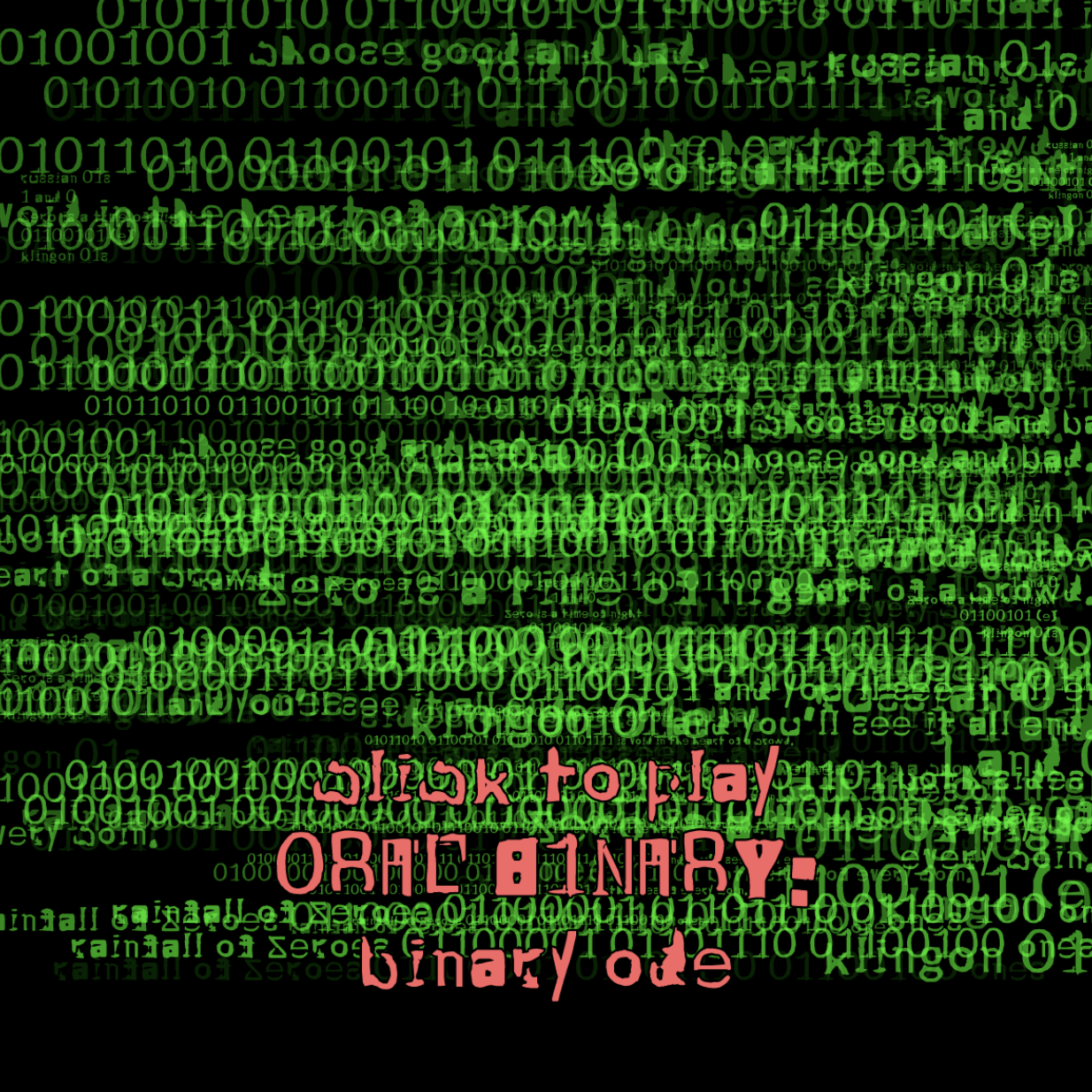 Speaking of FxHash, several of my favorite literary NFTs were created on that platform. A few of my favorites:

👉🏻 Poems In The Domain - Ana Maria Caballero & Hieroglyphica
👉🏻 The Word After Us - Sasha Stiles & Nathaniel Stern
👉🏻 0RAL B1NARY: Binary Ode - Sasha Stiles & Nathaniel Stern - Fun fact: The audio of my Binary Ode was the intro/outro track for Write3 Podcast.
**Reminder: Collectors of today's newsletter will mint this piece of Write3 art. Thank you for your support of my writing. It's patrons like you who allow me to continue doing what I love! Happy Collecting!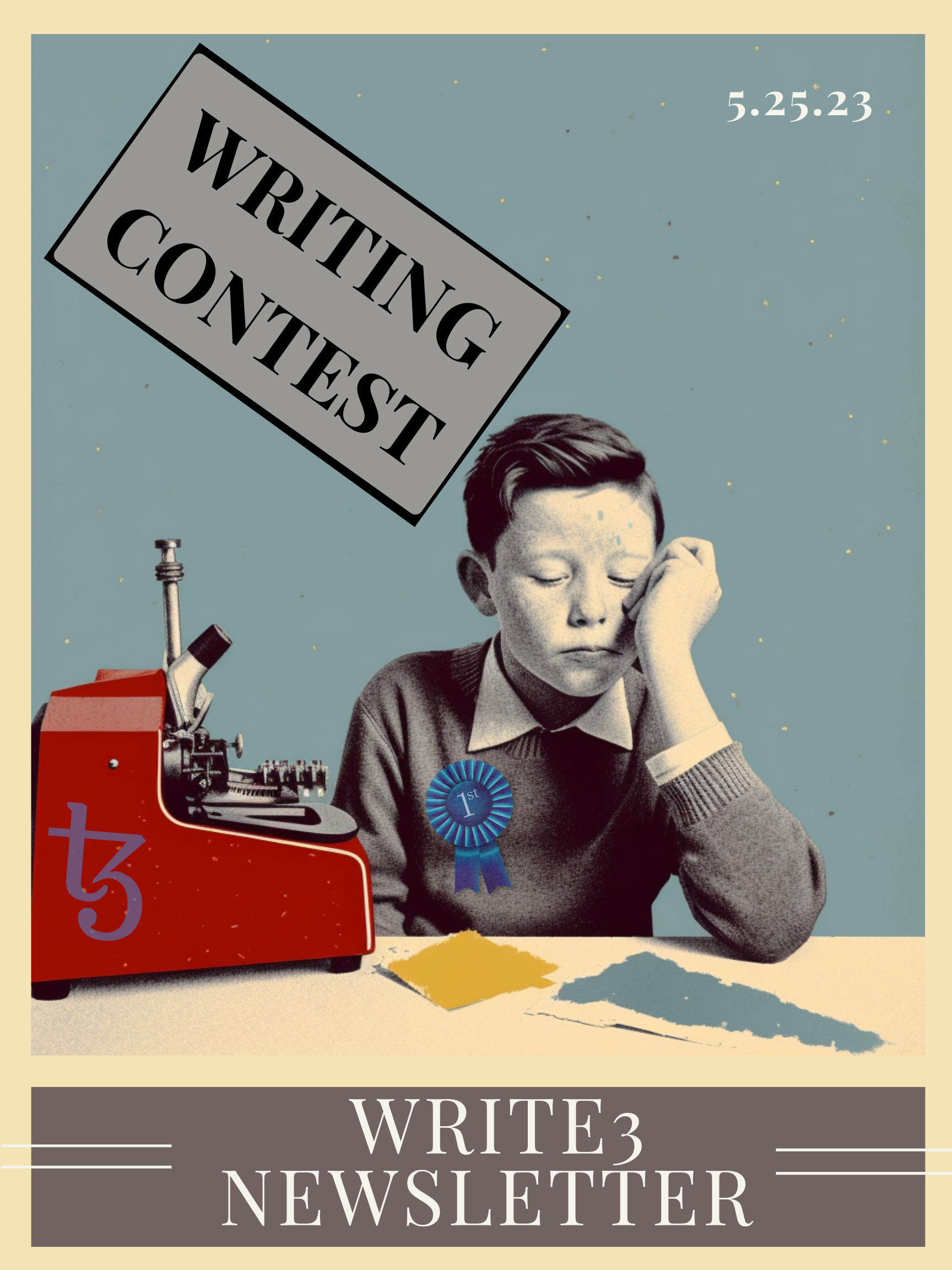 6 Editions @ 1 matic each
---
Thanks for reading!
For more Write3 content, be sure to check out my socials -->> Linktree.
Interested in sponsoring the Write3 Newsletter? Email me at write3@gregyounger.xyz
#web3
#writing nfts
#tezos
#mirror
#nft
#art