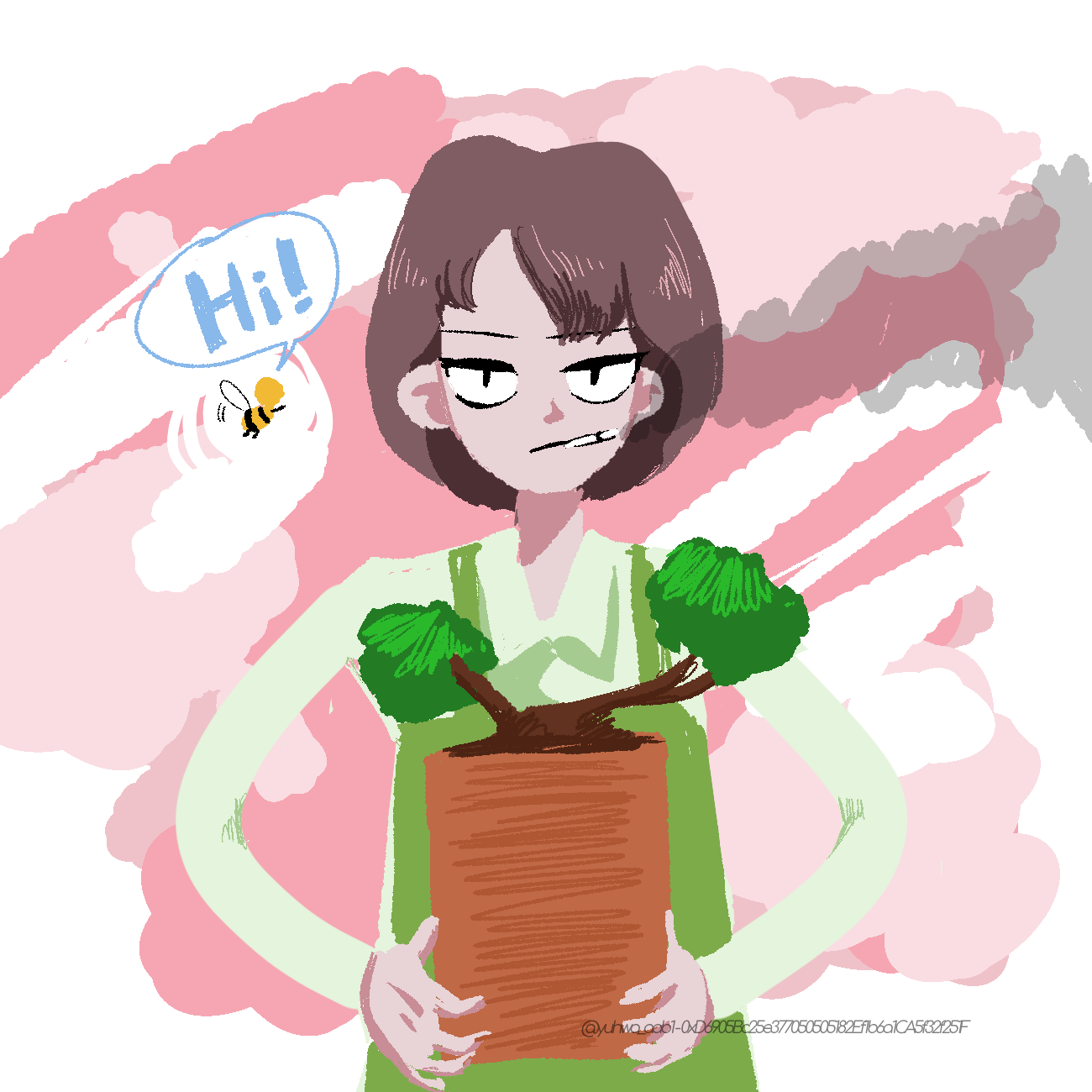 Never imagined a florist holding a cigarette.
She's my co-worker. She is cynical, but a great florist. Maybe better than me.
She doesn't care even if a hoverfly hovers around her. But she moves her cigar to not let the smoke touch the hoverfly.
Her name is Yuki. Meaning snow in Japanese.
Opensea Polygon NFT link: https://opensea.io/assets/matic/0xd6905bc25e377050505182ef1b6a1ca5f32f251f/5/