🌟 Hello Future Rockstars! 🌟
Welcome to the 9th official edition of the ZTalent newsletter! Today, we're hitting a high note with a fusion of blockchain buzz and AI-powered creativity that's set to redefine the music industry.
---
Here's What to Expect from Each Newsletter
Rhythm & Tech Digest: A weekly roundup of how technology is reshaping the music landscape.

PlugIn Pulse: A weekly spotlight on a tool or plugin that can redefine your music creation process.

ZTalent Vibes: The latest updates, news, and opportunities within the ZTalent community.
---
🎧 Rhythm & Tech Digest: Why Blockchain Matters for Musicians Event 🎧
Mark your calendars for November 18th, 5 PM PST / 8 PM EST! We're hosting a can't-miss event on Twitter Spaces in collaboration with a chorus of industry leaders, including ZTalent, Ohnahji University, NPC Labs, UnderGround Violet Rave, W3A Writers Guild, Music Tech Connect, Love Story Unicorns, Community of Communities +, Bark Entertainment, BeaverJam Club. Dive into how blockchain is offering musicians:
Direct Revenue Streams: Sidestep traditional gatekeepers and take control of your earnings.

Transparent Royalties: Get what you're owed with blockchain's crystal-clear accounting.

Rights Management: Clear-cut ownership rights mean fewer disputes and fair credit.
And more topics that will resonate with artists, producers, and music entrepreneurs alike. Don't miss the chance to amplify your knowledge and network!
Set a reminder here: https://twitter.com/i/spaces/1BRKjPNBVYdJw?s=20
---
🔌 PlugIn Pulse: Introducing Boomy 🔌
We're thrilled to feature an exclusive piece by Isaac Bell, a technical consultant and content writer from the metropolis of NYC. His company, Soapstone Services, is known for cutting-edge commentary on the latest tech developments. Isaac writes with a passion for emerging technologies and the vibrant minds behind them—expect to be enlightened and inspired.
---
Introducing Boomy - an AI-powered platform that gives you the power to create original music from scratch, based on mood and genre selection. You can create, release, and monetize completely original music in minutes.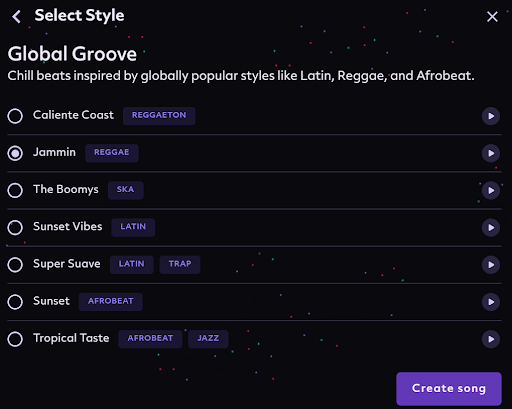 Boomy is useful for musicians at any level. Master musicians can use it for inspiration, or as a starting point for their own tracks. Need a backing track to kick off your music session? Easy. Are you a singer in need of new top lines? Boomy has you covered.
Beginners can jump in and start making music instantly. Once you generate a song, you can start refining it and adding vocals. Every part of a song can be customized: drums, sound mix, instrument choice, vocal style and more.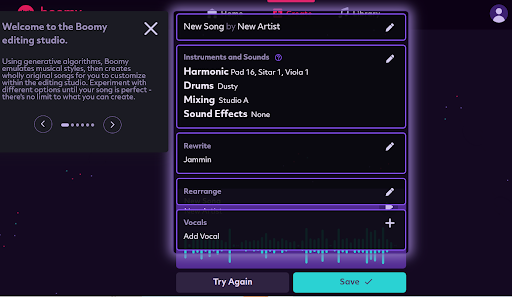 When you're happy with your song, you can save it for later or release it to music stores. All music made on the platform can be monetized for royalties.
This is where the real magic happens, so make sure to get some quality time in this part of the app.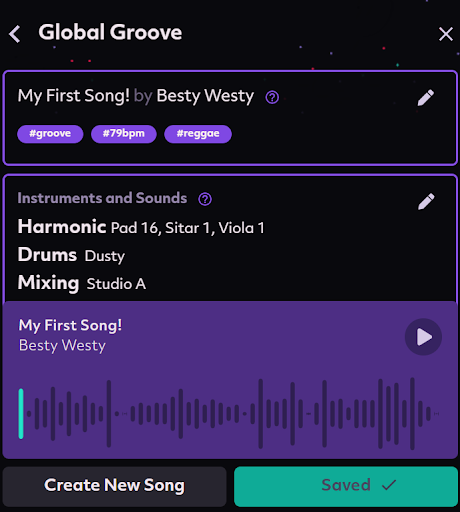 Make sure to check out Boomy's FAQ where you can get more info on Boomy's monetization process.
---
🚀 ZTalent Vibes:
Join our Discord community here and vibe with creators who are shaping the future of music and tech. Share your tracks, gain feedback, and collaborate on the next big hit!
That's all for this edition! Stay tuned for more insights, opportunities, and breakthroughs as we continue to explore, innovate, and rock the new world of music together.
Rock on,
The ZTalent Team 🚀
P.S. Your feedback is our melody! Let us know what resonated with you in this newsletter and what you'd like to see in the next. Your voice matters!
Join the Event | Meet the Community | Explore Boomy
S/O Issac for being a guest writer and CandyToyBox for the visuals!
Collect this post to permanently own it.
Subscribe to ZTalent Newsletter and never miss a post.
#music
#ai
#nfts
#web3
#blockchain