We're thrilled to announce the launch of wallet-based newsletter delivery on Paragraph!
Starting today, you can send newsletters to your subscriber's wallet addresses via XMTP. This lets you reach your audience whether they're on web2 (directly to their email) or on web3 (directly to their wallet).
XMTP is secure, interoperable, and is aligned with Paragraph's goal of empowering creators to own not only their content, but also their communication & distribution channels. And, with the recent Coinbase Wallet XMTP integration, millions of users are securely accessible by their wallet address without needing to download another app.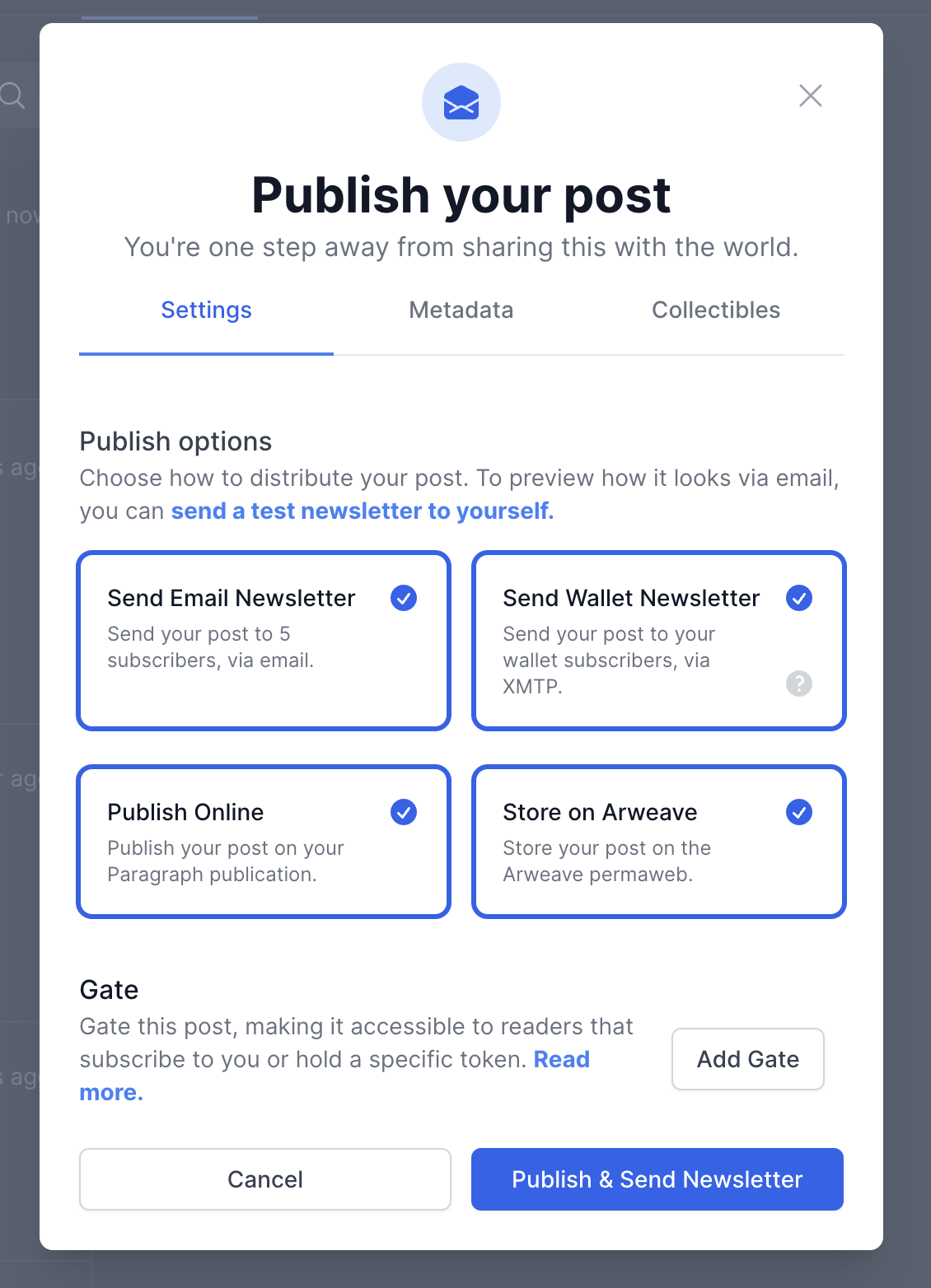 Readers can connect their wallets to their Paragraph accounts to begin receiving newsletters via XMTP. As a creator, you can also allow your readers to subscribe to your publication via email, wallet, or both.
Wallet-based newsletter delivery can be used alongside our existing features for token-gating posts or segmenting your audience, meaning you can send gated content directly to NFT holders or deliver relevant newsletters to segmented subscribers.
Read our docs to learn more, or get started on Paragraph to begin sending newsletters to wallets today!