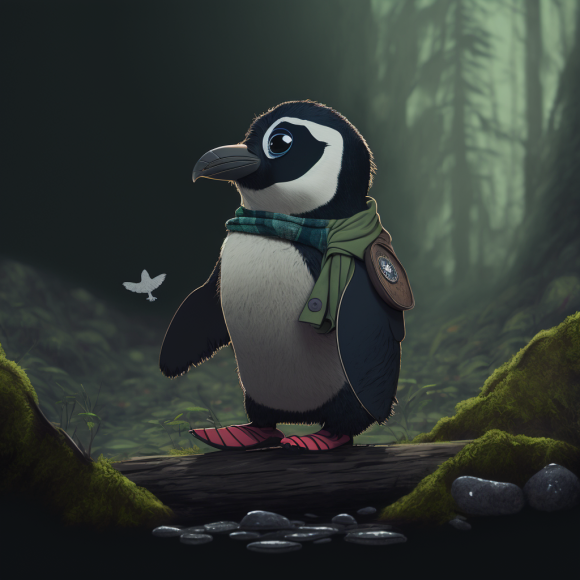 The doctor expressed disappointment as the penguin stumbled and struggled to walk on the forest floor. He believed that having such clumsy creatures in his army would be a mockery, unfit for battle.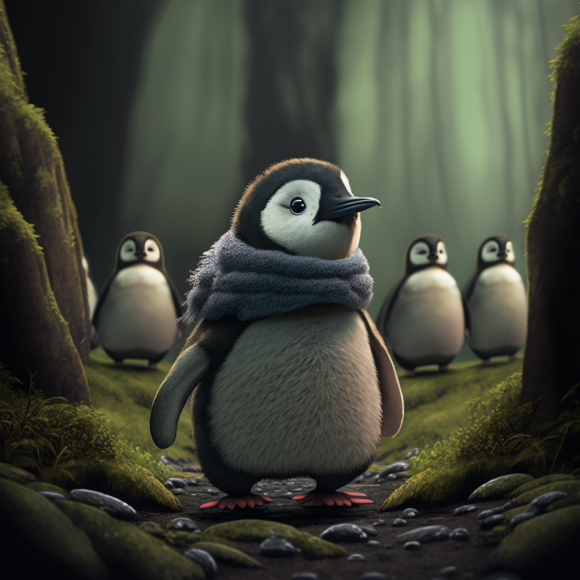 He considered this experiment a failure and sent the penguin off to be taken care of by an ally of Fenrir. As he observed the penguin waddling away he realized these creatures could serve another purpose. They would be perfect as expendable members of his army, given their ease of creation from the numerous flying insects and potential to function as shields.
He needed more data though to support his thesis and in order to obtain more information on the creatures' interactions, the doctor concluded that creating two additional specimens would be the best course of action. However, a major obstacle to this plan was the need for a sufficient supply of Somnus Draught solutions to induce the insects' evolution.
---
What will the allies of Fenrir do?
A) 200 Somnus Draughts will be enough to create 2 more penguins.
B) Do not provide Somnus Draught to create more penguins.
This may be one that will require the full cooperation of all the Allies in order to procure enough of the Somnus Draught.
---
Cast your vote here
https://snapshot.org/#/caniscosmos.eth/proposal/0xfaae9b42ab7f751cdb105cc1db00f7d45b7f2bec404c29aacd8554a30173a7dc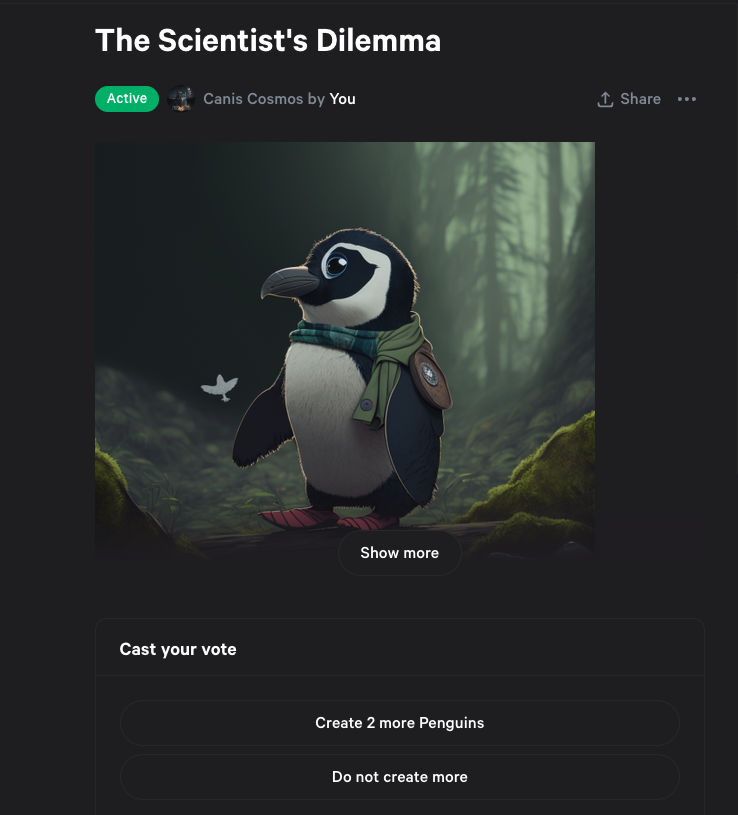 You can learn more about voting from the Canis Cosmos directory article here.
Ends March 6, 2023 6AM PST
The Power Of The Collective