Hello,
In the blink of an eye, it's the end of the year. I saw many friends posting their 2022 summaries. Although I can hardly feel the holiday atmosphere, I want to slow down the crazy gears of my life in the past month by journalizing during the Japanese New Year holiday.
My first 10 yoga students
After becoming a yoga teacher, I gradually had 10 students. These included friends from my college, club, and online community. Everyone was young and had never tried yoga before. Every time I taught my friends yoga, I could recognize details that I couldn't see through daily communication. When completely surrendering to the asanas and breath, there is no room for words or any disguise to intervene. All genuine emotion is manifested by the body.
Among them was a girl who was confident and had her own opinions. In the asana practice, I could sense her tension through her tight shoulders. So, I gently reminded her to lead her shoulders to the ground with her arms and help her stretch her muscles. In Shavasana, the final asana, her face showed a peaceful and tranquil expression that I had never seen before.
The first time I taught 1 to 1 yoga online, I found that through the camera, I could observe the student's posture and breathing from a complete angle. Although I was unable to physically assist and support the student's movements, she was able to find the most suitable movements for herself through my instructions and suggestions. After a complete relaxation and meditation, she said: "Although I was skeptical about online yoga, during the practice, I no longer had to care about others anymore. I could close my eyes to completely immersed in your guidance. I had never felt such an intimate relationship with my body."
"Yoga is the practice of reconnecting the body and breath, and there is no standard or perfect posture; the posture that is most comfortable for oneself is the most suitable one." This is a principle that my yoga teacher especially emphasized. I still couldn't fully understand it before, but when the first time I taught yoga to several of my friends, I deeply felt that everyone's movements were so different and everyone is unique.
Recognizing myself from different angles
Students' feedback provide great opportunity to understand myself from different perspectives. After each yoga class, I would always ask my friends if there was anything I could improve on. Every time, they were happy to answer and encourage me. To my surprise, besides the yoga class itself, my friends love my empathy, smiling and healing voice. I am glad that I can provide the energy of bonding between people that cannot be obtained by just following yoga videos on Youtube.
At the same time, taking yoga teaching as part of life also constantly reminds me to balance my life and focus on the present. My teacher always told us that, no matter what healing profession you do, from therapist to life coach and beyond, you need to keep your own center if you have the intention to help others in their journey. This is yoga. Practice and find the light and love from your inner heart, and then share it freely. Yoga is really the embodiment of our own selves.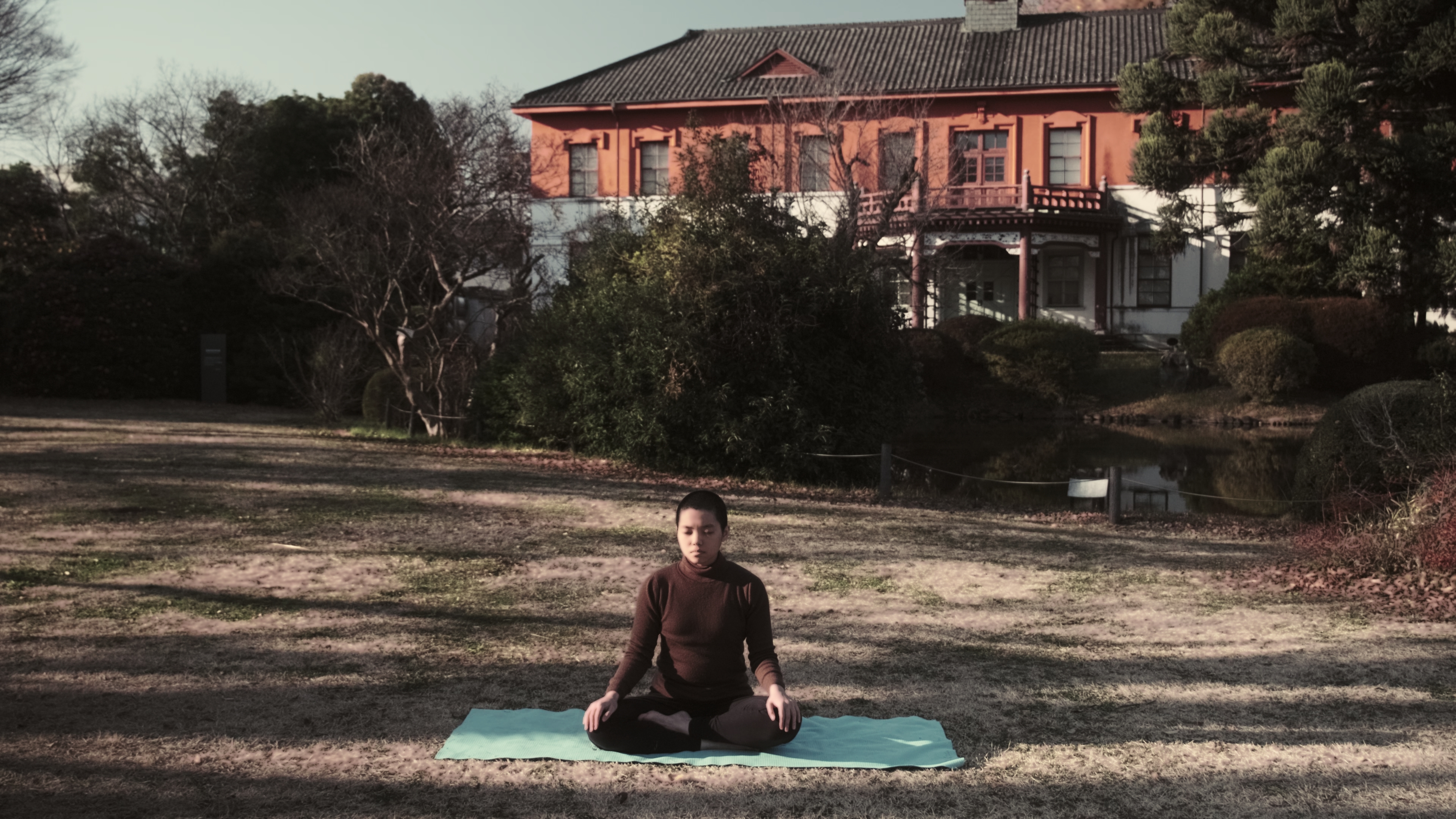 Gratitude to Continuous Flow of Life
This year has been a tumultuous one, with both the social environment and myself constantly changing.
I encountered yoga and found the possibility of healing my general anxiety and sleep disorder, but I still sometimes return to my unhealthy state of mind. Enjoying solitude and self-exploration, while meditating, I still can't help but be curious and enthusiastically explore and learn new things (p.s. I'm recently obsessed with urban planning and community design). Internalizing and returning to the center of the inner heart is a long-term and continuous practice, and in the new year, I will also explore my inner heart with the same awareness, but with a more natural and relaxing attitude.
I'm sure I'll continue to teach yoga in my spare time. What I enjoy most now is the moment after meditation, when my friends and I slowly open our eyes, look into each other's eyes, and smile with our hands clasped together. That moment of resonance between our hearts is indescribable.
In the urban life that is bound by hectic social events, the time to open one's heart to the other is hard to obtain, thus so precious. I am grateful to all my friends who are willing to join my yoga class, and I appreciate their trust and acceptance; my students appearing on the yoga mat is the greatest encouragement for me.
Thank you for all the encounters and bonds we have made this year. May all beings be happy and free.
Best regards,
Sunshine
---
Story of the cover image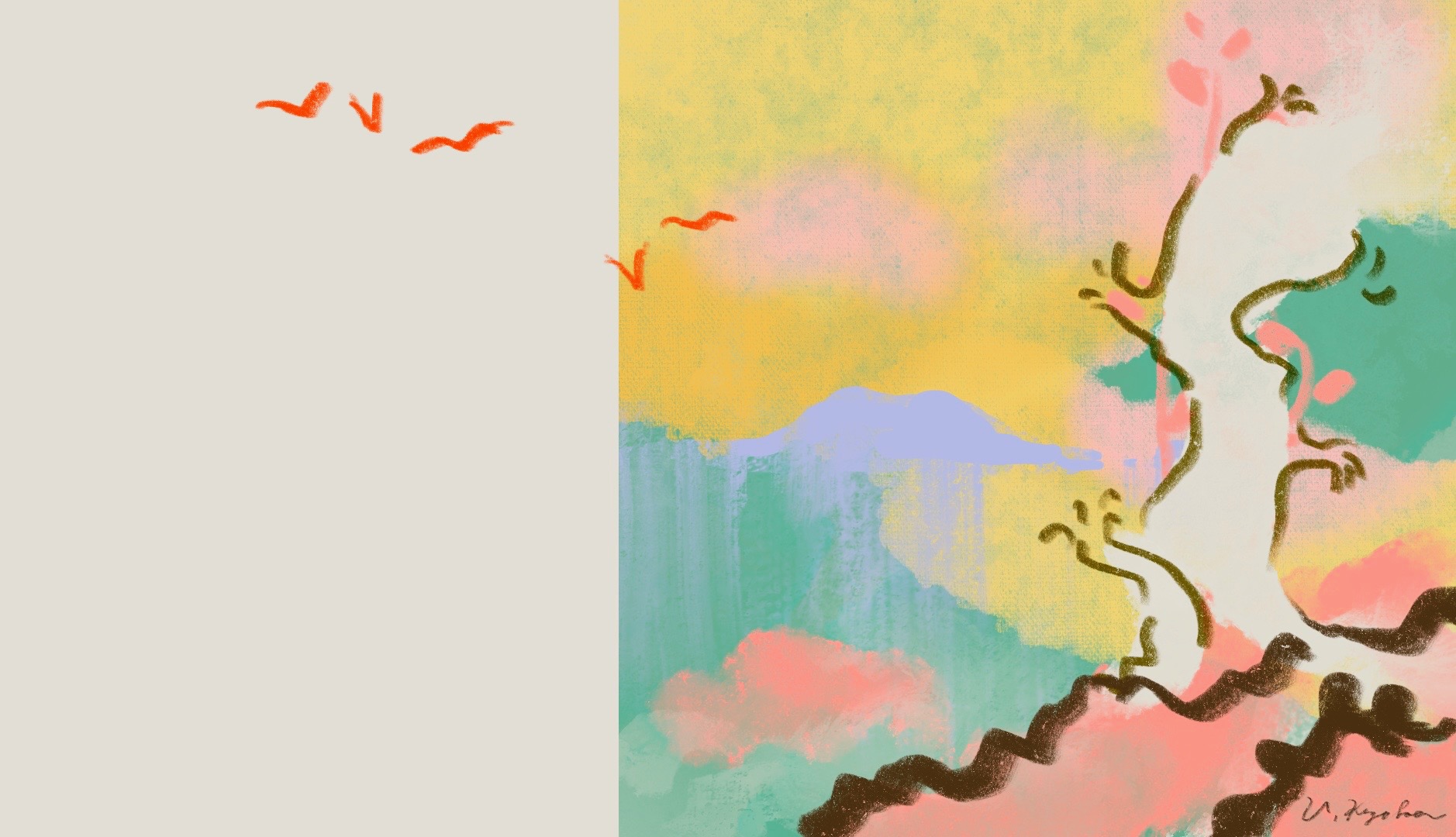 U.kyoka, a young member of the club, drew an impression painting for me yesterday. "These colors represent the gentleness and warmness I feel from Sunshine," she said with a warm smile. I was delighted to feel the joy of being painted again!
Collect this post to permanently own it.
Subscribe to Sunshine's Unfolding Journey and never miss a post.