September 25, 2012. Kendrick Lamar & the TDE family made their way to Tallahassee, FL for a performance at "The Moon".

‍
I was first put on to Kendrick Lamar sometime in 2010 by the chillest set of twins I'd ever met who had just come from the west coast (if I recall correctly), and they simultaneously put me onto the "Kendrick Lamar EP" as well as Dom Kennedy's "From Westside with Love", both of which captivated me.


Talk about blessed with great music. Section.80 was all the rage, college kids from around the way were spreading Kendrick's name & feeling honored to be a part of his journey.With Kendrick leading the ship along with many others in tow, the West coast was getting a LOT of love from us Tallahassee dwellers. The homies & I had got our tickets early, ready to go as seasoned fans of young K. Dot from Compton.

The day of the concert arises, and as we're walking in I believe it was DJ Demp on the 1s & 2s shouting, "Make sure you grab your TDE paraphernalia! One lucky winner rockin' a TDE shirt will have the chance to win a pair of Beats by Dre Headphones signed by Kendrick Lamar himself!"


Indeed, I got anxious at the thought, but who was I kidding? I was a broke college kid with no more money left to my name — I probably spent more than I should've on the ticket alone, as cheap as they were! I had on a plaid, collared button-up shirt & so, I paid it no mind. Fast forward, Jay Rock & Ab-Soul along with a couple others vibe out on stage before Kendrick shows up if my memory serves me well. He opens with "Fxck Your Ethnicity" & it was ELECTRIC.
‍Mind you, I went to Florida State, so I was already in a space where I had to get used to other cultures & overcome the anxieties regarding race.
‍
There was maybe one or two white kids in my high school on the East side of Atlanta, so hearing everyone sing in unison — to that song especially — was so very gratifying. It felt like progress at the time at least.He goes on to perform ADHD & calls up a kid from the audience to rap it along with him! I thought that was so dope. I really admired how humble Kendrick was while rocking that stage.Kendrick pretty much performs all of Section.80, and much to my surprise, he starts to close out his set with one final song — the "I AM (Interlude)" from his Kendrick Lamar EP.I was beaming beause when I tell you, I had played that song back-to-back, on repeat, day after day for several weeks. Truth be told, it's really one of those tracks where Kendrick let's his poetic spoken word flow freely without worry of beat or rhyme.
I found myself spitting it word for word right along with Kendrick. Apparently, I had so much fervor while doing so that he caught my eye in the midst of it, and even did a double-take! When all was said & done, Kendrick bowed & walked off stage. But that wasn't the end of it.Moments later, Kendrick emerged from backstage with the aforementioned signed box of Beats by Dre headphones in hand. He walked over to the side of the stage in front of where my crew was, searching deliberately — searching for me.
‍
My homies & those who were around me that witnessed the exchange, all took a step to make space & circle around me, pointing at my dumbfounded expression to direct his attention.Kendrick Lamar then proceeded to dap me up, hand be the pair of Beats by Dre headphones (despite not wearing any TDE paraphernalia) & dapped me up one final time to solidify the exchange & acknowledge my presence.That was the final moment of the concert. Lights were coming on, the DJ was making the final calls & clearing announcements, most of which I had glossed over because I was still in awe. It took me several seconds to look down to see what I had in my hands.
A security guard appeared in front of me as a form assurance, and suggested that I make my way along with my homies who were ushering for me to move with them. They ecstatically cheered me on for such an epic moment.I remember one of my homies asked me, what were my intentions now that I had these headphones? To sell them on eBay & make a profit? To keep them unopened until they increase in value? Slightly tickled by the notion, I simply replied nah.
‍
You see to me, Kendrick Lamar deliberately handing me that pair of Beats headphones, more than anything, symbolized the passing of a torch; the lighting of my candle with a flame that was nurtured by purpose & fanned by many greats before him.
To anyone else, all of that could be deemed "coincidence" or "luck". It would be all too easy for others to hear this story & say, "Sean, you are overthinking it, they're just headphones" — but on the real... that was more than enough for me.
---
---
If you've enjoyed the value provided in this post, I would be honored to have you join the newsletter so you can receive insights like this alongside other ideas & topics from me. I will be sharing creations, concepts, ideas and resources on: Music, Notion (Productivity), Web3 (Tech), Anime (+ Pin Collecting) & then some. If you want to hear more of what you can expect from me within these areas, check out this post.
When you subscribe, be sure to toggle on/off which communities are most relevant for you!
It is also possible to support these ideas by securing this post as a digital collectible, whether in full or even by highlighting your favorite quotes.
Lastly, if you feel that this post can provide value to others, I would be grateful for you sharing it with your tribe.
All the best,
Mr. Wildenfree 🐺🍵🎵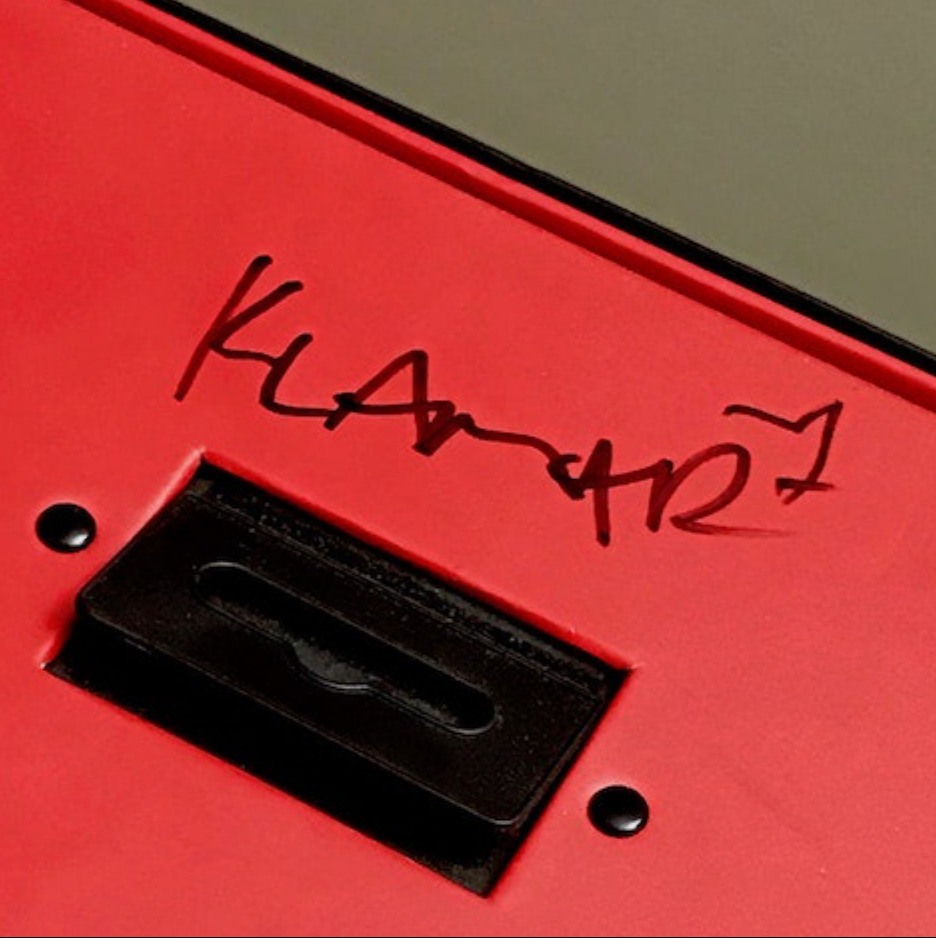 Collect this post to permanently own it.
Subscribe to World of Wildenfree 🐺🍵🗞️ and never miss a post.
#wildenfree
#music
#inspiration
#welll...
#introspection