Welcome,
This is a living, breathing document. I do my best to update it when things change or new opportunities arise. You can bookmark it and check back whenever you are looking for something specific. That said, some housekeeping:
First, I do not have a posting or sending schedule.
There are periods of time when I will write 3-4 articles a day and others when I will not create anything for weeks or months. Generally speaking, the content flows when I am building something new or when I find myself lying in bed with my boys wide awake at 3 am.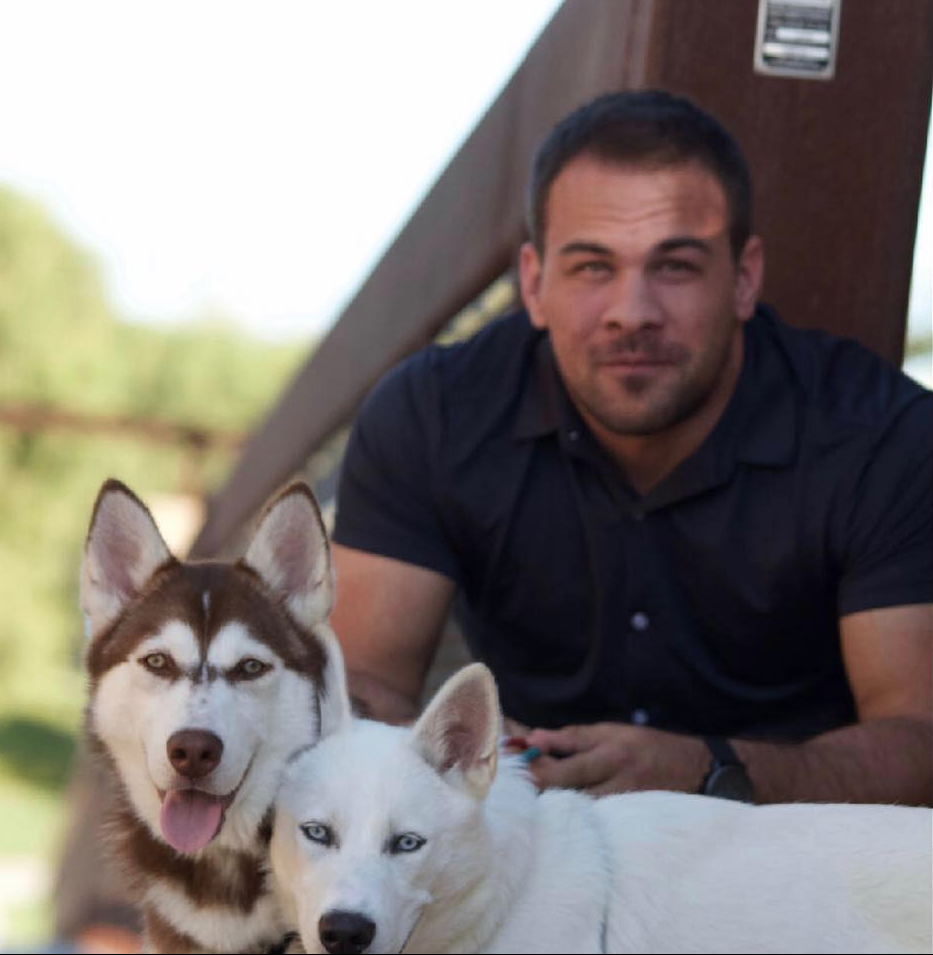 Second, Why Is Everything Free?
You'll notice a lot of free stuff. I put out almost everything for free because I want to spend my time doing cool, long-term stuff with cool, long-term people, not dealing with automation, payment gateways, and selling stuff. My time preference is a long one and most people are not going to qualify for CCA or partnership. By putting as much helpful stuff out there as possible now, the hope is that 5-10 years from now the action takers will have… uh… taken action and gotten themselves in a position to qualify to do cool stuff. If not, it still feels good to put out helpful stuff.
Note: eventually most of the courses and masterclasses will all be gated for Wolf Pup holders. A wolf pup is like $130 right now. But until then, have at it.
Right now my primary focus is on CCA and building cool stuff in the web3 space with The Guardian Academy and Wolf Den.
All of that said, here is a quick reference manual. Think of it like a buffet - be an adult and take what is useful to you; do not be an a-hole and try and consume everything just for the sake of consuming everything.

Lastly, These Posts Are Random, But They Have Themes
If you drop in often, you'll see recurring themes, explained here.
Primary Focus
My primary focus right now and for the foreseeable future is helping purpose-driven individuals, organizations, and companies get what they want through education, proximity, and community.
CCA:
The Certainty Certified Advisor Program. High touch, low volume. Every quarter or so we take a small cohort of extraordinary leaders and certify them in the Certainty Operating system. Learn more and get Certainty U resources for free at CertaintyTools.com
Also read: What Is CCA?
The Guardian Academy:
The Guardian Academy is a bridge between blockchain and the real world. 99% of education is free and easily accessible to anyone with the internet, teaching fundamentals, core concepts, and force multipliers. The Guardian Academy makes up the base knowledge or foundation of everything else. If you are not ready for the CCA, this is a great place to start.
The Wolf Den:
Our little corner of the metaverse. The Wolf Den has an underpinning of self-mastery education but instead of being delivered as education, it's absorbed via proximity. The Wolf Den also publishes other high-value, purpose-driven projects onto the blockchain. To join, you need a Wolf Pup NFT (because duh).
Read this before adopting a Wolf Pup

Get notified for last-minute updates, live events, and bonus sessions:
Join the Private Update Channel Here
The [Free]Archive

In the archive, you can find all of the masterclasses, courses, upsells, and the whole shebang including:
Nicsmas 2019, 2020, 2021 and '23

Stealth Influence Content Framework

Stealth Influence Sales Framework

Bumpers Accelerator

Allegiance Accelerator Course

Rethinking Conventional Wisdom and Over the Shoulder private videos
You can create a free account and access it all here.
There is a ton of stuff in there, the most common reason people join is to get the Nicsmas Collection. Read about that here first.
Other Stuff:
Twitter: I basically use Twitter like my personal notepad. If you want to see what's on my mind or coming down the pipe, give it a follow.
YouTube: I don't have a posting schedule, and most of my videos end up in the Guardian Academy curriculum, but I do upload stuff to YouTube from time to time if I think it's too valuable to keep locked away.
Book: I sat down one day and wrote a book. It's short and simple. But it's worth the time.
Instagram: I mean, it's Instagram. I mostly just share cool stuff that other people share with me.
Force Multipliers (An AI Newsletter): This is a newsletter that I do not write, it's actually run and optimize entirely by AI to curate content for me that I want to read. If you want to know what I'm writing, you're already in the right place. if you want to know what I'm reading, join Force Multipliers.
Enjoy.
Nic
PS. I just found out that I can embed a subscribe button right into this post. Click on it because I want you to.