Current location: Izumi, Osaka, Japan
Reading: Caliban's War by James S.A. Corey
Listening: Happy? by Caye
Playing: Cup Head by Studio MDHR Entertainment Inc.
(if you have a moment, reply with your own 4-item status in the comments)
---
Greetings all. Getting hot in the Northern Hemisphere. Hope everyone is staying cool. A few quick updates here.
What time is it?
Challenge Time: The Pink Sink Diaries | June 14th, 2023
What started out as a weight loss and fitness challenge kind of turned into something a little more numerical; that's right, a 6-pack. 42 days = meme. Cause why not?
Read about it above☝️, watch below 👇
---
Additionally, since the last newsletter, I discussed a recent change in the Pink Sink Diaries videos. They have transitioned from being gated content to being open for everyone to enjoy. In place of the gated content, a new series titled After Hours has been introduced. This shift aims to provide a different kind of exclusive content for the community to enjoy.
You can find the first video explaining things a bit in the post below:
Then, the NFT gate kicks in for:
And coming soon:
After Hours | 6-Pack Challenge: Talking Resitance/Endurance Training
If you would like to unlock the gate, you can pick up a key here: 1000TF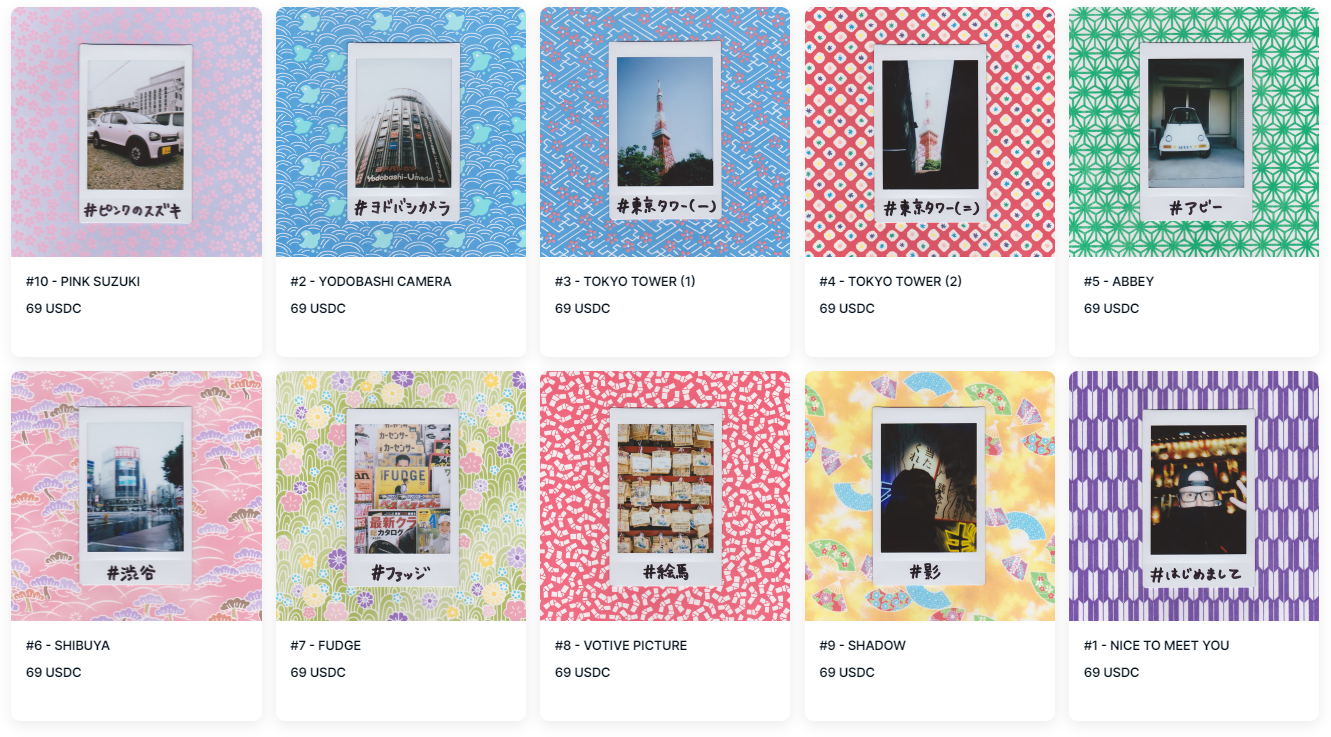 ---
The last thing I would like to touch on is a new street photography project I have started. Street photography has been something that I have been interested in for quite some time, but have been hesitant to start. Most of the photography on this and my other sites is mainly... let's just say inanimate objects.
Though I did shoot family photography for a while, that was different. Subjects were posed. There was a clear desirable outcome. Things were scheduled in advance. The relationship was already established.
Street photography is much more intimate. Things are unrehearsed and raw. You never know when you are going to be looking a stranger in the eyes and how they are going to react. It's a daunting thing for some people, myself included.
But, you know, the theme of this site being what it is and all (focusing on what matters, simplifying and no excuses), I decided to finally jump in.
That being said, I did kind of want to separate the street efforts from my other photography and have it be its own thing. To that end, I am shooting and minting under the name m0xchi = mochi.
You can check out some of my initial efforts on Foundation and follow along on Twitter or Warpcast.
I might occasionally share some of that photography here from time to time, but for the most part, you will need to check out the links above. Again, I kind of want m0xchi to exist in its own silo and be very focused on the one experience.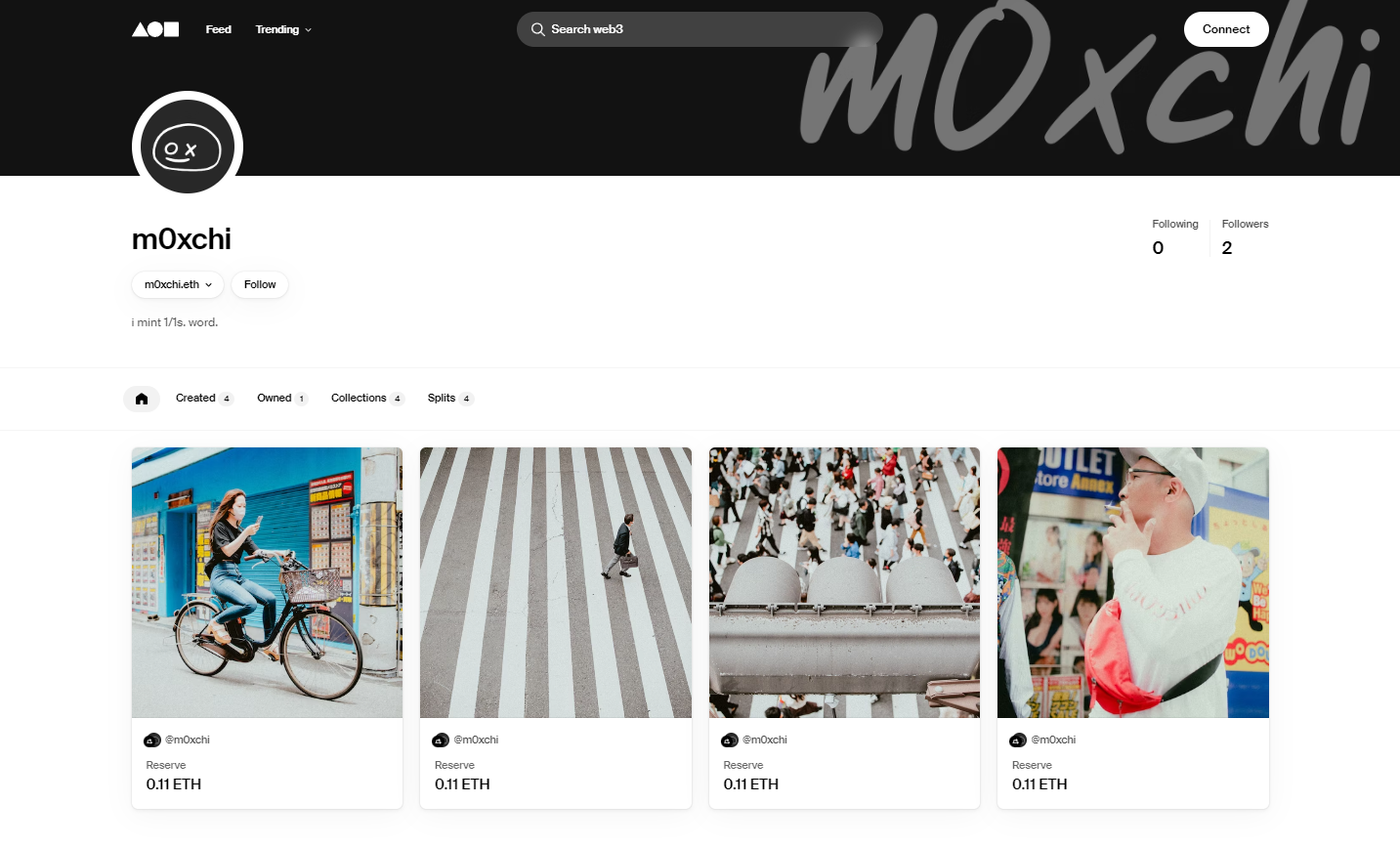 That's a wrap on this one.
live light
AB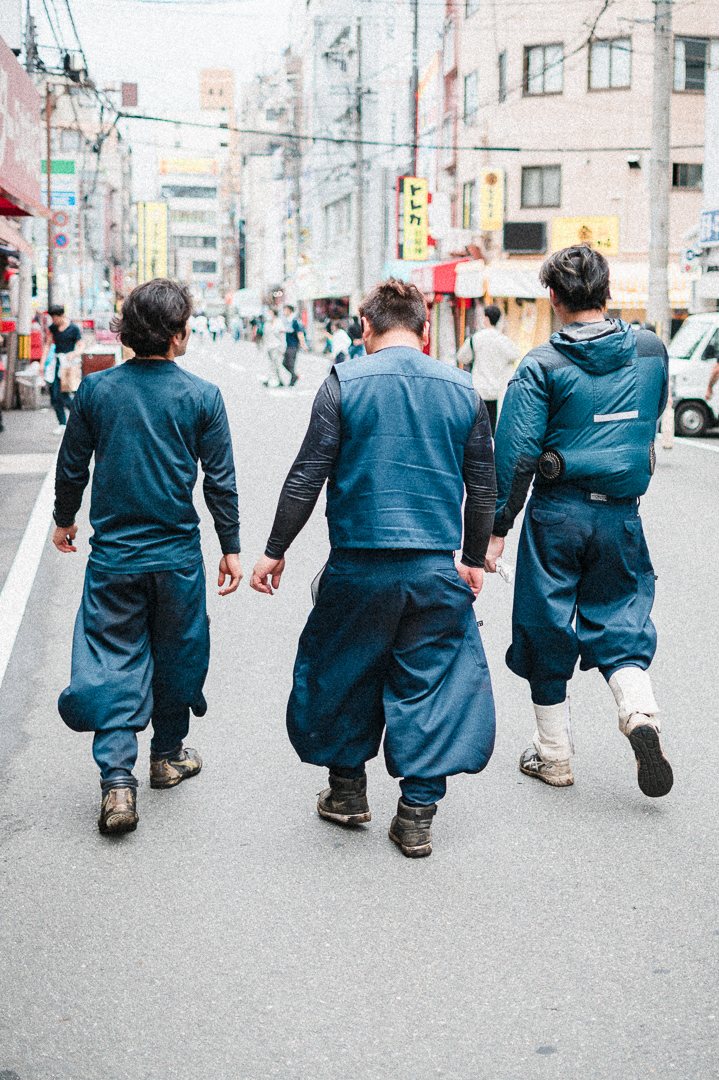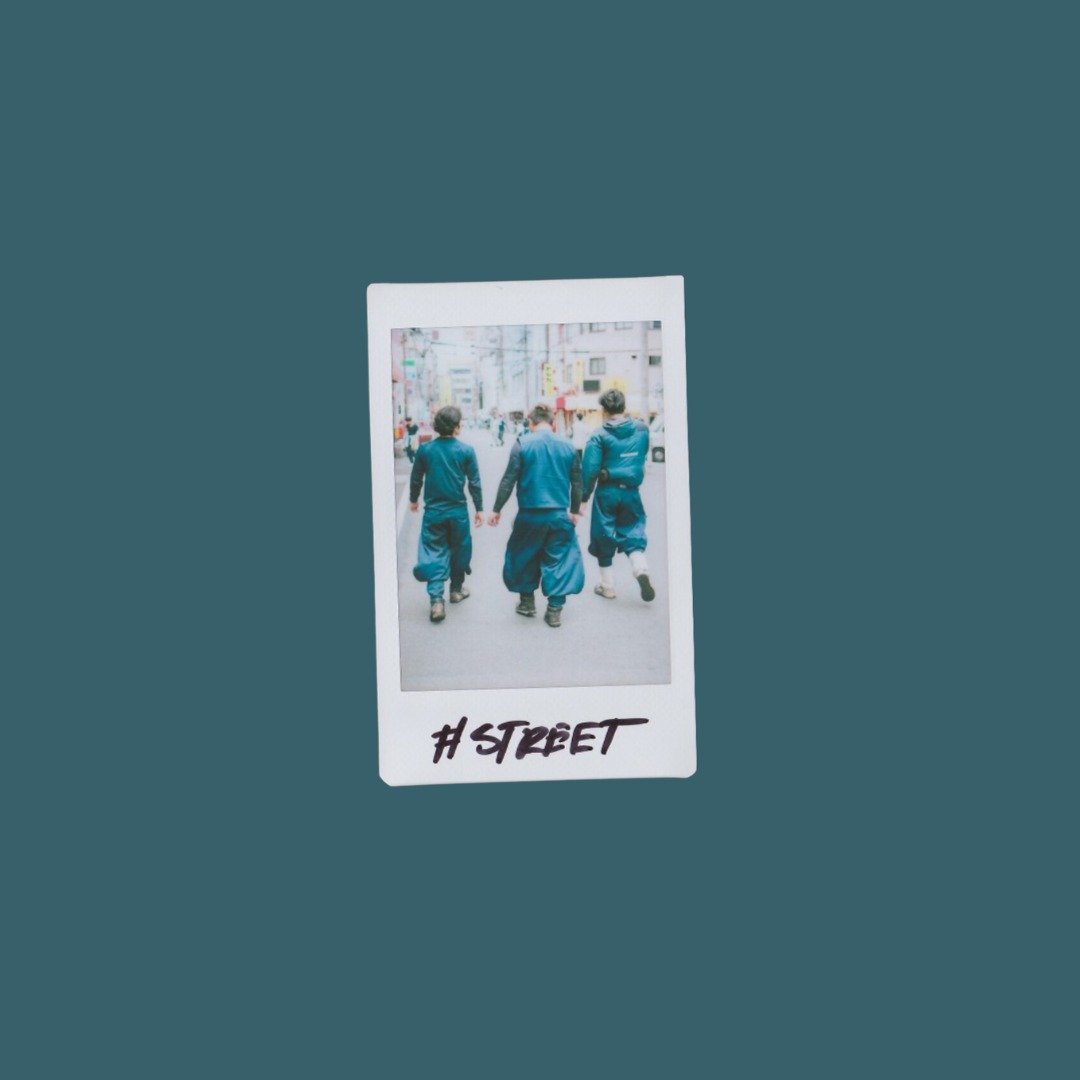 Collect this post to permanently own it.
Subscribe to Pink Sink and never miss a post.