Collect this post and receive 500 Taylor Tokens ($TAYL)
On July 13, 2023, U.S. District Judge Analisa Torres ruled partially in favor of Ripple Labs and partially in favor of the Securities and Exchange Commission (SEC) to settle once and for all whether XRP is a security. Here's how the judge ruled:
XRP is a security when sold directly to institutional investors

XRP is NOT a security when sold on crypto exchanges nor when distributed in other ways
If you've been following this case, then you understand that the SEC sued Ripple Labs in December 2020 on the grounds that the company was selling unregistered securities. Ripple has argued that XRP is not a security because it contains utility. The judge agreed with both parties.
For the record, I saw this ruling coming. I've said several times that the ruling will likely end with a partial victory for Ripple Labs. But don't look at this as a 50/50 settlement. It isn't that the SEC was half right and half wrong while Ripple Labs was half wrong and half right. It's more like the SEC was 33 percent right and 67 percent wrong while Ripple was 33 percent wrong and 67 percent right. Welcome to the XRP issue of Web3 Writings. This week, we'll look at what all the talking heads are saying about the XRP news.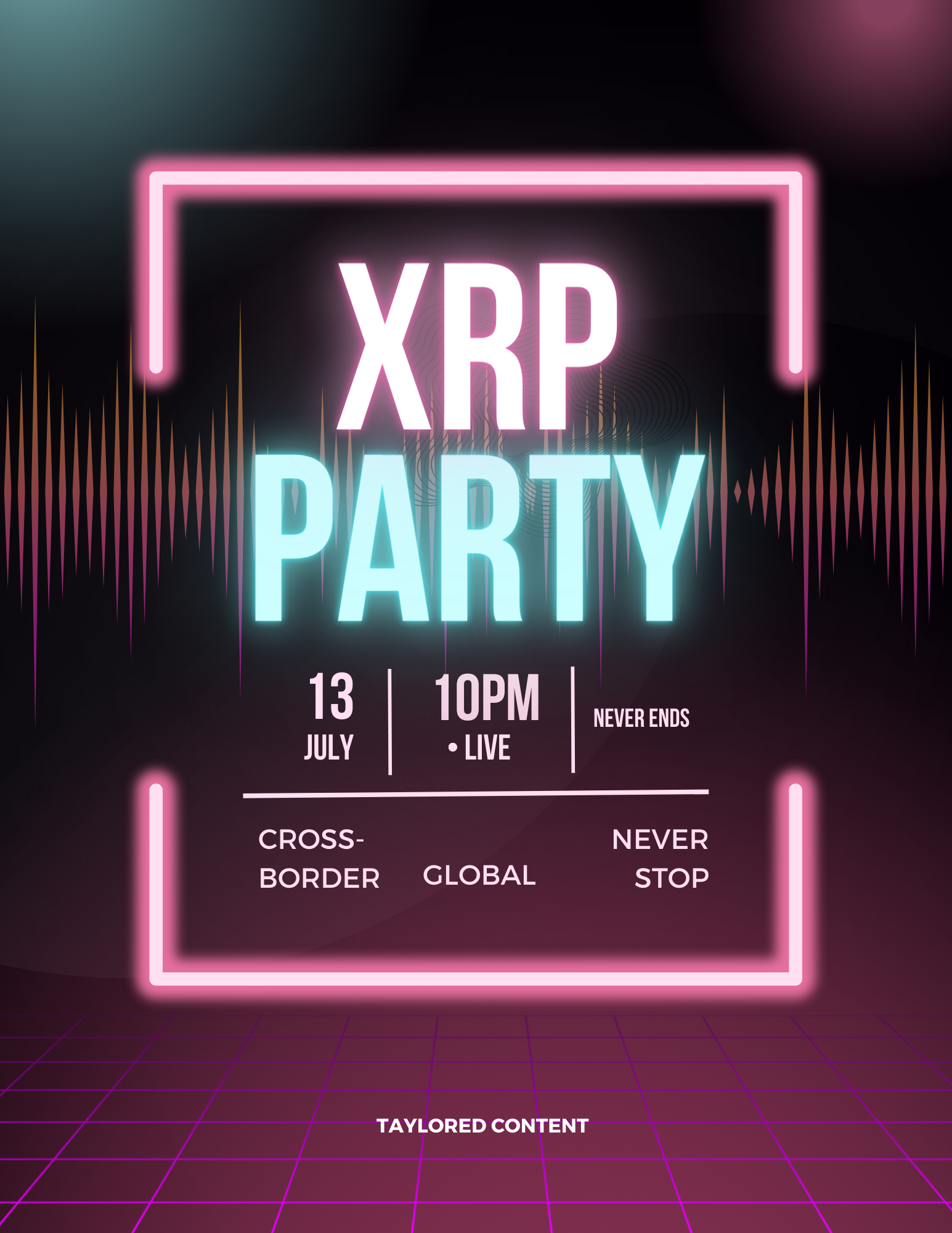 ---
XRP Army: Let's Get On With It Then
Just prior to the ruling, Binance delisted XRP with some rather strange news. The delisting was going to take effect on July 25 and XRP holders were encouraged to cash out their holdings. If they didn't, leveraged tokens would be converted to USDT. Binance does weird shit. Binance has since relisted XRP. Other exchanges have too. Several crypto exchanges, including Coinbase and Kraken, delisted XRP after the SEC initiated its lawsuit in December 2020. They did not hesitate to relist it after Judge Torres' ruling.
SEC Chair Gary Gensler said he's disappointed with the ruling. One U.S. Congressman has asked Gensler to end his crusade against crypto. I can understand Gensler's disappointment. When you think you're the only one who should make the rules, it's rather disappointing when someone else does it for you. I believe the number of voices calling on Gensler to drop his crypto crusade will grow by the numbers.
Read the court's decision for yourself. And this excellent legal analysis of the decision. I like this: "It's the transaction, not the token." Just what I've been saying all along.
U.S. District Judge Analisa Torres referred the parties to magistrate Sarah Netburn. Netburn ordered Ripple and the SEC to find suitable dates for a settlement conference. Read the Netburn's order here.
Katie Haun says the SEC benefits from lack of regulatory clarity. She says the SEC will likely NOT appeal the decision.
Ripple could face a $1 billion fine for its institutional investor infraction. A drop in the bucket for Ripple.
One Commodities Future Trading Commission commissioner believes the Ripple ruling is the first step toward regulatory clarity. Check out these 5 implications of the XRP ruling. @Unklebonehead and I discuss them in more depth on the latest episode of the Defluenced podcast.
Fintech Nexus News points out that Ripple sold $728 million worth of XRP to institutional investors. Those are securities. More than $1.3 billion were sold through exchanges or through other distributions. I'm relieved that "other distributions" would include airdrops and tips received through platforms like gFam, which I have been actively posting to for over a year. Additionally, I purchased some XRP when it was at the bottom of the market, so I'm pleased that XRP's value shot up as much as it did after Judge Torres's ruling.
Attorney John Deaton believes the Hinman documents impact the Ripple ruling.
Ripple CEO Brad Garlinghouse says the SEC could wait years before filing an appeal. Garlinghouse also says the ruling puts the SEC in check "in a good way."
Former CFTC Chair Timothy Massad says regulation is now more compelling and urgent than before. I completely agree. George Kaloudis says the ruling sows more confusion. Kaloudis is evidently the only person confused by this. Everyone else, anyone with any sense, sees this as a victory for the entire crypto industry. That's because it is. Senator Cynthia Lummis joins the voices calling for clear crypto regulation. In fact, several lawmakers are calling for legislation. Crypto regulation could be one of the biggest debates during the next election cycle.
One pundit says this should have been an easy case for the SEC to win.
Another pundit disagrees with the decision. Preston J. Byrne's opinion is based on "the efforts of another prong," identifying Ripple Labs as the promoter of XRP in all use cases. That's a respectable argument, but I disagree. My opinion is that an expectation of profit, using the Howey Test, should be based on the efforts of another alone. In most retail investment scenarios, an expectation of profit is not based solely on the efforts of a promoter. Another thing, in many cases, crypto use cases are not "investments" in a traditional sense. Rather, people buying them intend to use them.
How much did XRP go up? Why, it nearly doubled in a matter of hours, topping 80 cents and gaining 66 percent overall. While the price has slipped a little since heading north of 80 cents, it seems to be holding pretty well. Before its slide, XRP became the 4th largest cryptocurrency by market cap. One analyst predicts a $6 breakout. A fund manager predicts $30.
XRP now has the highest trading volume, outpacing even bitcoin. The XRP ruling also benefited altcoins.
XRP short traders saw the largest losses this week.
BTC and ETH also got a boost following the ruling. Ether passed $2,000.
Former SEC offical John Reed Stark says retail investors will have less protection as a result of Judge Torres' decision. Protection from what? Exercising their freedom? He says the decision could be overturned.
What Ripple's win means for the rest of the crypto industry.
JPMorgan analysts predict the SEC will appeal the decision, which will force Ripple Labs and the entire crypto industry to continue to fight for regulatory clarity. I expect an appeal, as well, but I don't expect the higher court to overturn the decision.
Cathie Wood of ARK Investments believes the ruling will benefit Coinbase. Other crypto insiders agree. As do I.
Forefront points out in in its newsletter that employee token payments and airdrops are affected by this decision, effectively ruling them as NOT securities. However, the court did not rule on secondary sales.
Ripple executives believe U.S. banks will begin using XRP for cross-border payments. I see no reason why they shouldn't.
AMBCrypto asked ChatGPT to predict XRP's price after the ruling. The AI program said that was tricky. I also asked ChatGPT to preduct XRP's price and got a similar result. ChatGPT was also non-committal on the question of whether XRP will outperform ETH in the next five years. Seriously, ChatGPT should go into politics.
Since the ruling, Ripple and XRP scambots on Twitter have increased.
Will the Ripple ruling impact Celsius? Likely not.
Was SEC v. Ripple meticulously planned all along?
Show Me Some Love!
If you like this post, show me some love. There are three ways to show me that you enjoyed reading this issue of Web3 Writings.
Share this post with your friends
Subscribe to the channel
Collect this post (only 3 mints available)
#sec
#xrp
#ripple
#lawsuits
#crypto securities
#investments
#crypto exchanges
#binance
#coinbase
#kraken
#usdt
#gary gensler
#analisa torres
#sarah netburn
#crypto regulation
#crypto legislation
#crypto
#cryptocurrencies
#cftc
#defluenced
#brad garlinghouse
#institutional investors
#john deaton
#hinman documents
#crypto trading
#bitcoin
#ether
#jpmorgan
#cathie wood
#forefront
#banks
#chatgpt
#artificial intelligence
#ambcrypto
#celsius
#twitter