Have you ever noticed that the process for setting up a new computer pre-loaded with Windows is taking longer and longer. It used to be a cinch, but ever since Windows XP, the process has grown more and more complex. Yesterday, I purchased a new computer and today I decided to set it up so I could continue my business. It's nearly 2:00 p.m. and I'm just now getting a handle on it. Finally!
And all I really wanted to do is let you know about a new teen fantasy novel making its public debut ... tomorrow.
Tiffany Triumph and the Vagabond Band of Misfits is an awesome read about a young girl who has been specially chosen by the mysterious Counselor to save a homeland that isn't even hers. The book does a great job of showing how courage, integrity, friendship, and faith go hand in hand to create heroes. The audience is anyone 12 years old or more, which means parents will enjoy it as much as their children will. Published by Crux Publications and authored by Rory Len Puckett, this is one adventure you won't want to miss.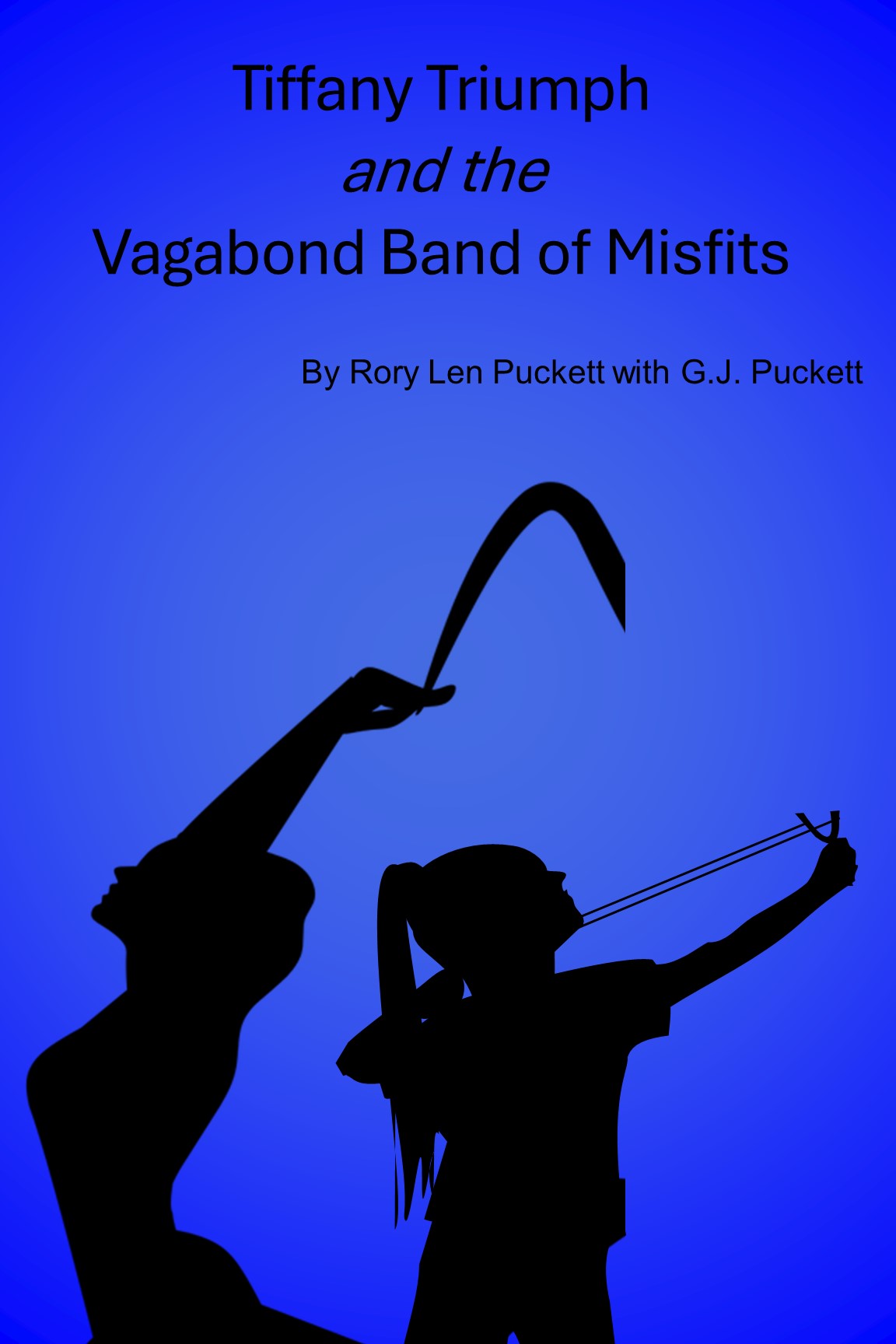 On another note, as editor of the Biblical Legends Anthology Series (BLAS), I'm on the hunt for people interested in leaving their honest reviews for the three books in the series.
When I discuss the BLAS with people in public, besides the enthusiastic "that's a great idea!", I get one of two negative responses to the series. Both are based on misconceptions. The first is by readers who see the word "Biblical" in the series title or the titles of the books themselves and assume they are Christian literature. The second reaction is from Christians who look at the artwork on the cover and assume the books are straight from the heart of Hades.
Now, I'm aware that this type of literature isn't for everyone. I don't hold it against anyone for not being interested, but I'd at least like people to know what they're about.
The BLAS is a speculative fiction series that takes the Bible stories and reimagines them without using the biblical characters. As such, readers will find aliens and garden gnomes in the Garden of Eden, Pegasus and the Nephilim in the Great Flood, and the undead and morbid morticians in Sodom and Gomorrah. The writers included in these multi-author fiction anthologies hail from a variety of backgrounds. And now, about the books.
Garden of Eden Anthology - Fifteen authors give their accounts of the inhabitants and onlookers of the Garden of Eden in flash fiction, short stories, and poetry. You'll laugh, you'll cry, and you'll run for a drink of water after reading these stories, each with its own speculative take and refreshing look at the most famous garden in history. Garden of Eden is currently discounted to 99 cents for the Kindle book and less than $10 for the print book.

Sulfurings: Tales from Sodom and Gomorrah - Apocalyptic in flavor, these stories and poems tell how the fictional inhabitants of these two ancient cities fared during and after the terrible and just tragedy that befell Sodom and Gomorrah. Sulfurings is also discounted, currently to 99 cents for the Kindle book and $10.99 for the print book.

Deluge: Stories of Survival and Tragedy in the Great Flood - The third book in the BLAS series features more stories from a variety of authors that show how the fictional lives of people during history's most catastrophic event may have impacted them before and after. Were there other survivors of the flood besides Noah and his family? How did the other people living during that time react and attempt to survive the event? You can find out by reading Deluge: Stories of Survival and Tragedy in the Great Flood. This book will soon be discounted to match the previous two.
If this series interests you, I'd be delighted for you to buy one or all of them at the discounted price and leave me an honest review at either Amazon or Goodreads. And happy reading!
Author Allen Taylor
Subscribe to Author Allen Taylor and never miss a post.
#teens
#fantasy
#novel
#speculative fiction
#tiffany triumph and the vagabond band of misfits
#crux publications
#courage
#integrity
#friendship
#faith
#heroes
#biblical legends anthology series
#garden of eden
#sulfurings
#deluge
#christians
#christian books
#literature
#hades
#pegasus
#nephilim
#the great flood
#aliens
#garden gnomes
#undead
#apocalyptic literature
#satire
#flash fiction
#short stories
#poetry
#tales from sodom & gomorrah
#kindle
#print books
#books
#business
#computers
#amazon
#goodreads