GM DOers! 😎
As you're reading this, it is very likely that we have a whopping 9 Ethereum Futures ETFs live & trading. 🥳

Before we get too excited, remember, these are Futures ETFs, which let investors speculate on an asset's price movement, like oil or Bitcoin, without actually owning it.
Emphasis on without owning the actual asset. These are garbage paper contracts that do not directly impact the spot price.
However, a Futures ETF could significantly boost Ethereum's visibility & reach. 🚀
Today, we'll walk you through what all of this means, why a whopping 9 ETFs are being approved at once, what's up with a Spot ETF for BTC and ETH & more…
This ETF news could catapult us towards a bull market. If that happens, you'll want to invest successfully in this space. Our Web3 Investing Masterclass helps you do just that.
Remember that tomorrow is the last day to get it at a 33% discount. ⏳
LFG. ⏬
---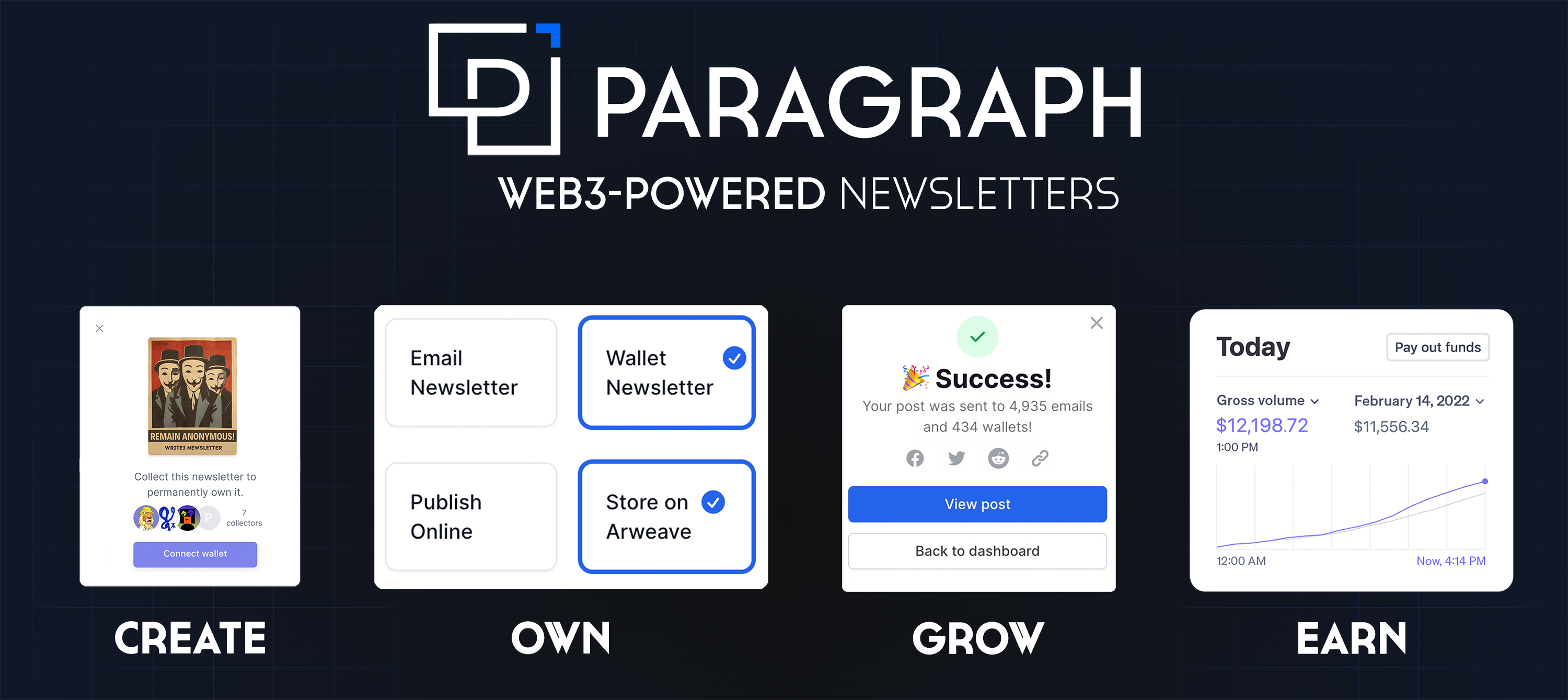 Paragraph powers modern newsletters, enabling readers to own their content and creators to share revenue with fans.
Web3 Academy has already transitioned to Paragraph because it's the future of newsletters.
If you're a creator, writer, or keen reader, explore Paragraph's early opportunities!
---
Ethereum Futures ETFs Approved ✅
Last week, news broke that 9 Ethereum Futures ETFs are set to be approved, which is unusual because typically not so many are approved at once. 😲
Why the rush? A potential government shutdown was on the horizon last week. 😳
Such a shutdown would mean that many public services, like the SEC, would be operating with minimal staff.
In anticipation of this, the SEC Chair encouraged companies to finalize their public offerings before last week's end to avoid any potential delays.
This led to a surge in Ethereum Futures ETF filings and ultimately approvals. ✅
Luckily, the government shutdown was averted, as the Congress passed a short-term bill that would fund the government operations for another 45 days.
Despite that, the decision to launch the 9 Ethereum Futures ETFs likely remains. However, the government is more volatile than the crypto markets so we can't say for sure. 🤦
This newsletter goes out at 9AM EST, 30 minutes before we find out the verdict. We'll keep you posted live on X. Follow us.
A Marketing War 🪖
An ETF is a product. What do you do when you launch a product? You run a marketing campaign to get users. 🌊
Six companies are launching 9 new ETFs, and they're all gearing up for a marketing showdown to attract as many users as they can.
VanEck, one of the companies, has already kicked things off with a couple of ads even before most of us caught wind of these new ETFs.
Taking things a step further, VanEck announced they'll donate 10% of their profits to Protocol Guild for a decade.
Made up of 152 dedicated folks, Protocol Guild is responsible for the ongoing improvements of the Ethereum network.
So what's next?
Answer: Ethereum and Bitcoin Spot ETFs. Let's chat about that. ⏬
---
🎙️ What are the 3 Onchain Trends to Watch for the Rest of 2023?
That's the question we answered in our recent podcast episode.
Listen to the conversation between Jay and Kyle to find out. 👇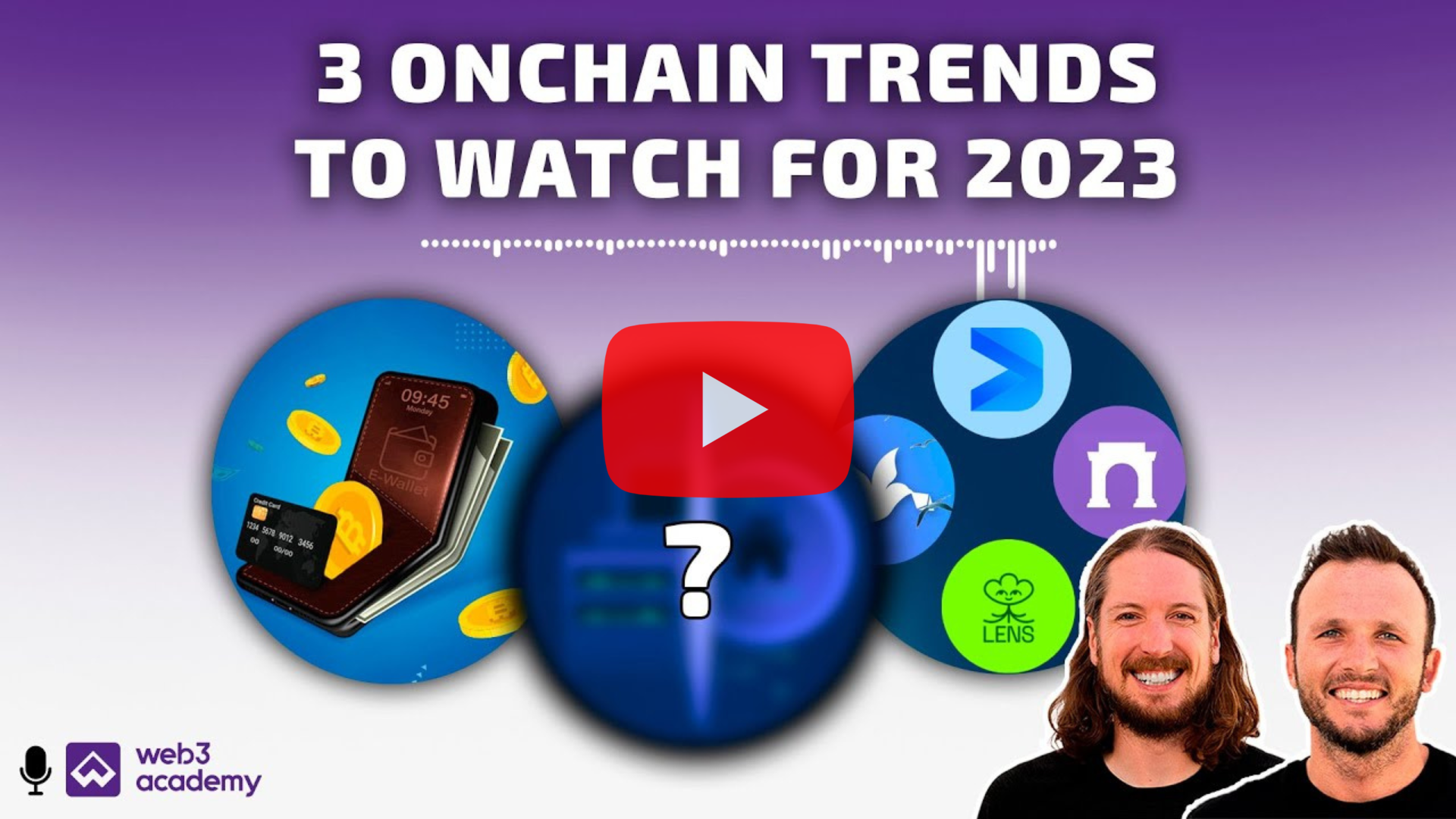 ---
Ethereum & Bitcoin Spot ETFs 👀
Bitcoin has been on the scene with a Futures ETF since 2021 and has been anticipating the approval of a Spot Bitcoin ETF.
A Spot ETF is different because it directly ties to the real asset's value. This would directly impact the price of the underlying asset, unlike a Futures ETF, hence why we're eagerly waiting for a Spot ETF to be approved for both Bitcoin and Ethereum.
Now, with Ethereum's Futures ETF, Ethereum is in the race alongside Bitcoin for a Spot ETF approval, with filings already lining up.
With that said, a Spot Bitcoin ETF will likely precede a Spot Ethereum ETF, given that Bitcoin ETFs have been in the queue for some time, while Ethereum's versions are just being introduced.
However, Bitcoin Spot ETFs are getting delayed left right and center. 😢
So when will we have a Spot ETF for Bitcoin going live?
Most likely soon. Last week, the Congress sent a letter to Gary Gensler (SEC Chair) in which they demanded that Gary stop discriminating against Bitcoin ETFs.
The Congress urged Gary to approve a Spot Bitcoin ETF, stating that it would protect investors.
Furthermore, BlackRock is part of the Spot Bitcoin ETF race now. They control $10 trillion in assets and have a record of 575-1 for getting ETFs approved by the SEC. 👀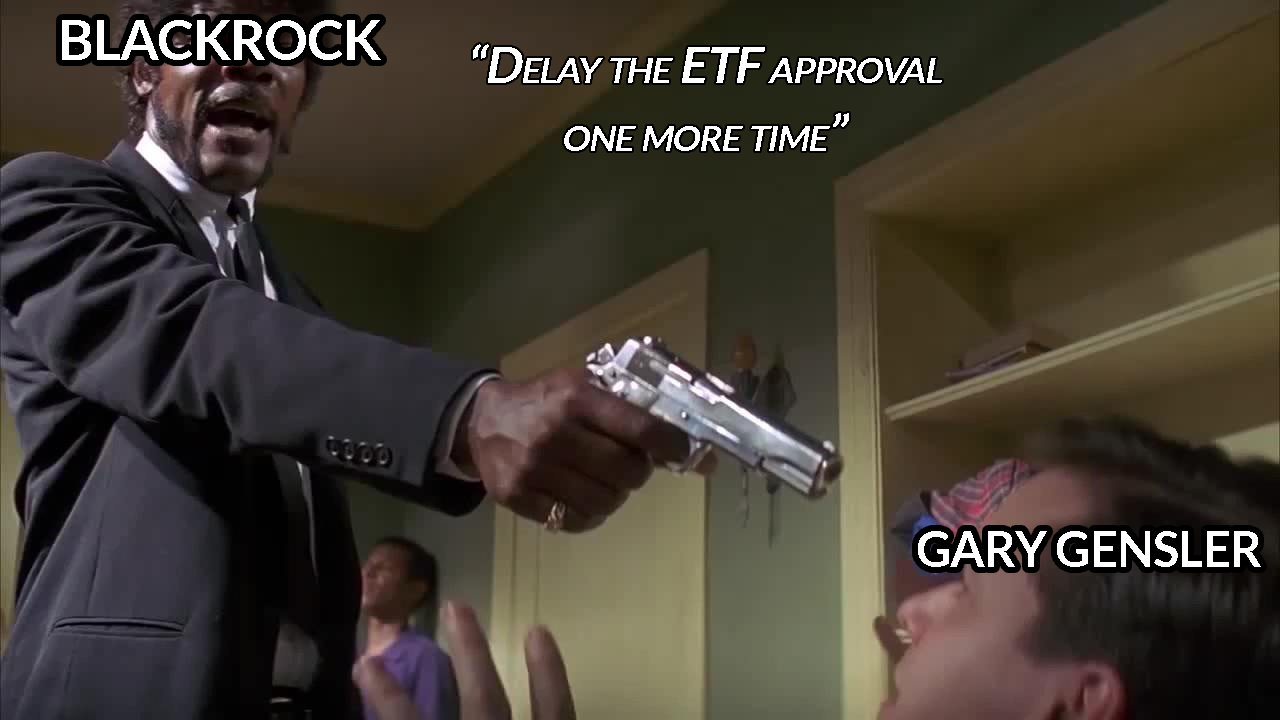 With BlackRock & the Congress on its back, the SEC can't delay a Spot Bitcoin ETF forever.
That's why I think that a Spot ETF for Bitcoin could be here soon – potentially this year.
Here's the upcoming schedule for Spot Bitcoin ETF decisions. 7 filings will get a decision in October.

Will one get approved in October? We don't know.
Reply to this email with a Yes/No to let us know what you think!
However, even if they delay it further, the SEC must make a final decision on 9 filings in March 2024. It's unlikely that they will disapprove of all of them.
Therefore, we'll most likely have a Spot Bitcoin ETF by March 2024, at the latest. And once that happens, Ethereum is next.
How Can You Capitalize? 💰
We now have both Ethereum & Bitcoin Futures ETFs. Next up, we'll get a Spot Bitcoin ETF, followed by a Spot Ethereum ETF shortly after.
Furthermore, in April 2024 we also have the Bitcoin halving, a catalyst which, historically, has sparked a bull run each time it occurred.
Pair all of that with the fact that the macro environment & the overall market sentiment is shifting towards the better, and we have a scenario where a bull market is imminent.
Besides, October and November are typically the best-performing months for crypto.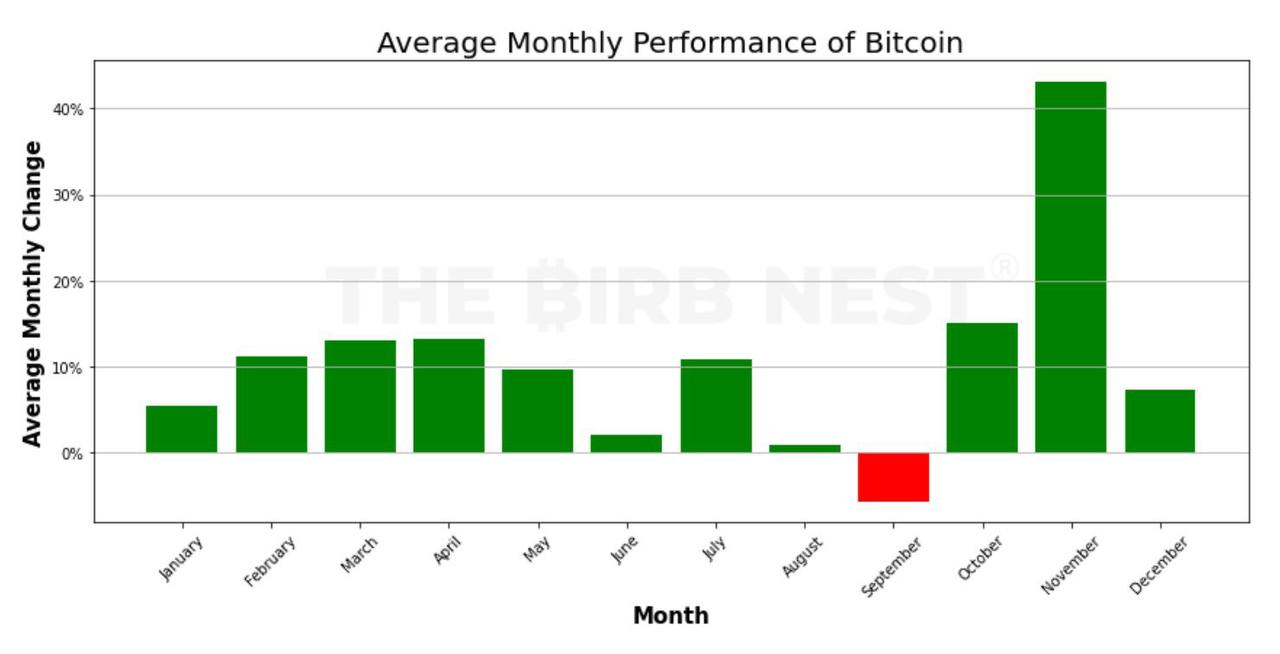 With everything that's happening, it's hard to not be bullish on crypto & web3 right now.
As we're on the brink of the bull run, this is the best time to be in the markets, if you want to make life-changing returns in coming years.
Therefore, I urge you to position yourself accordingly so you can reap the rewards that will come your way in the near future.
Our Web3 Investing Masterclass can help you do that.
From basic investing principles to portfolio management, this is the #1 resource on the market that helps you invest successfully in this space.
And right now, it's 33% off and you can pay with crypto (Ethereum, Solana, Base, Arbitrum and more…)
Ready to take your investing game to the next level?
---
Thanks for reading. And remember, you're strong, you're powerful, you're alpha! ❤️
See you soon. ✌️
---
Join us on Discord | Follow us on Twitter
Disclaimer: This article is for informational purposes only and not financial advice. Conduct your own research and consult a financial advisor before making investment decisions or taking any action based on the content.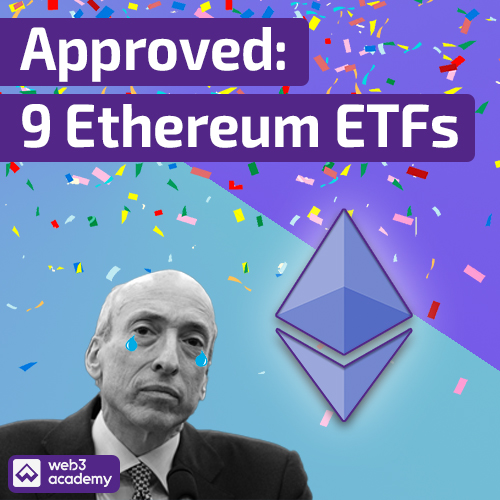 Collect this post to permanently own it.
Subscribe to Web3 Academy and never miss a post.
#cryptocurrency
#web3
#blockchain