GM DOers! 😎
Canto blockchain is transitioning to become a Layer 2 for Ethereum. 👀
You may not have heard of Canto before, but with $200 million TVL, it is the largest Layer 1 built on Cosmos.
Now, with the help of Polygon Chain Development Kit (CVK), a sort of magic wand that can turn anything into a ZK-powered L2 for Ethereum, Canto will become an Ethereum L2. 🪄
And they're not alone…
This summer, 5 big blockchains announced they're transitioning from their own Layer 1 blockchains to become a Layer 2 scaling solutions for Ethereum. 🤯
They are: Celo, Astar, Eclipse, Polygon, and Canto.
But why are they doing this? 🤔
In today's newsletter, I'll explain why, along with the how. Make sure you stick around until the end to see how you can capitalize. 💰
Vamonos. 👇
---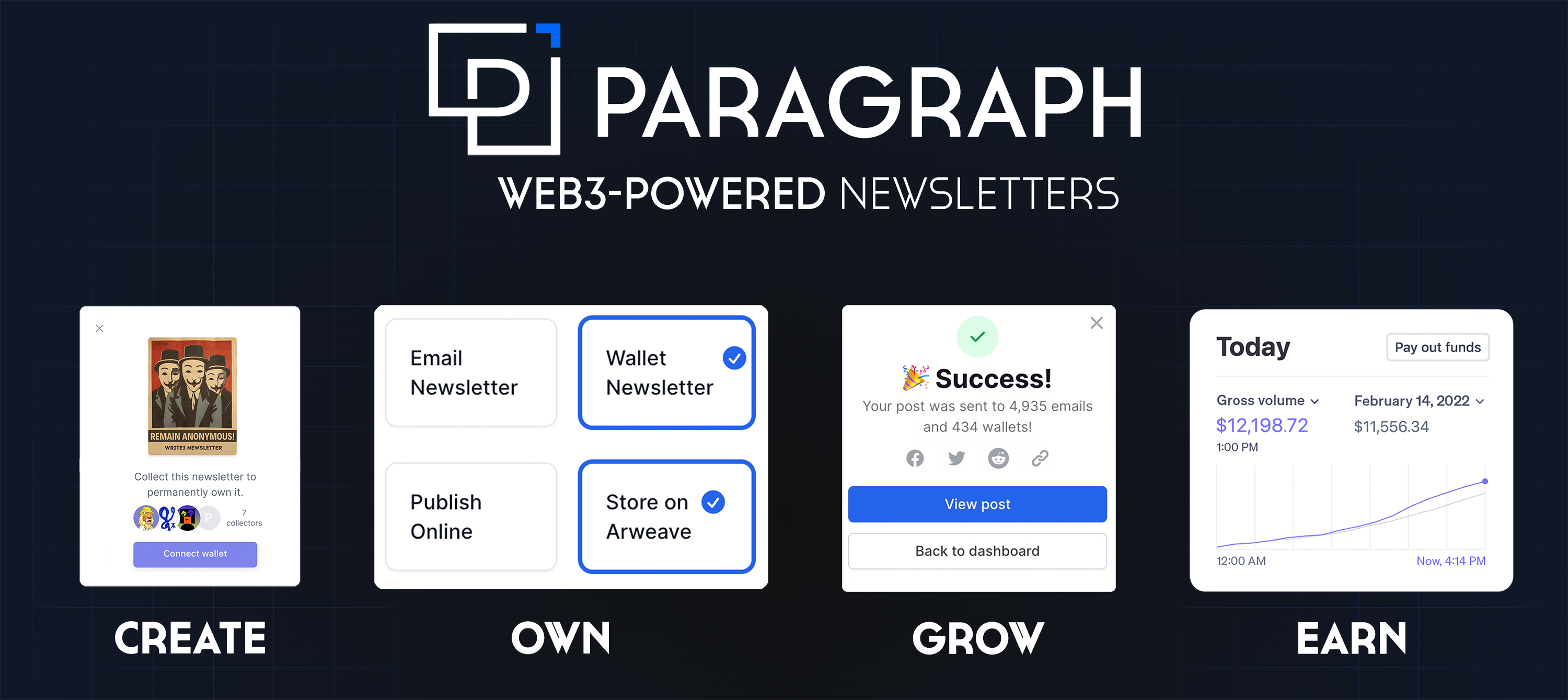 Paragraph powers modern newsletters, enabling readers to own their content and creators to share revenue with fans.
Web3 Academy has already transitioned to Paragraph because it's the future of newsletters.
If you're a creator, writer, or keen reader, explore Paragraph's early opportunities!
---
Why is Every Blockchain Becoming an L2? 🤔
There are 2 main reasons, and they're simple…
1. To Benefit from the Network Effects on Ethereum
Ethereum has the biggest user base and the greatest liquidity in crypto. And this is only growing.
Furthermore, Ethereum provides the highest level of security in web3.
As new builders join this space, they're choosing to build on Ethereum because it's the most secure & that's where users are.
Therefore, most L1 blockchains struggle to attract users & developers because most choose Ethereum right now.
And that makes sense. If you want to build an app or a protocol, you're going to do that on Ethereum because that's where you can reach the biggest amount of users.
What does that lead to?
👉 More and more businesses and applications building on Ethereum.
And thanks to Layer 2s, anyone can build and operate at insignificant costs.
But how does that help these new L2s? 🤔
Last week, we published a PRO report that explains how value flows in web3, using Friend.Tech as a case study.
As you can see, Friend.Tech (a single app) has provided huge amounts of value to multiple participants in web3 (Base, Optimism, Ethereum).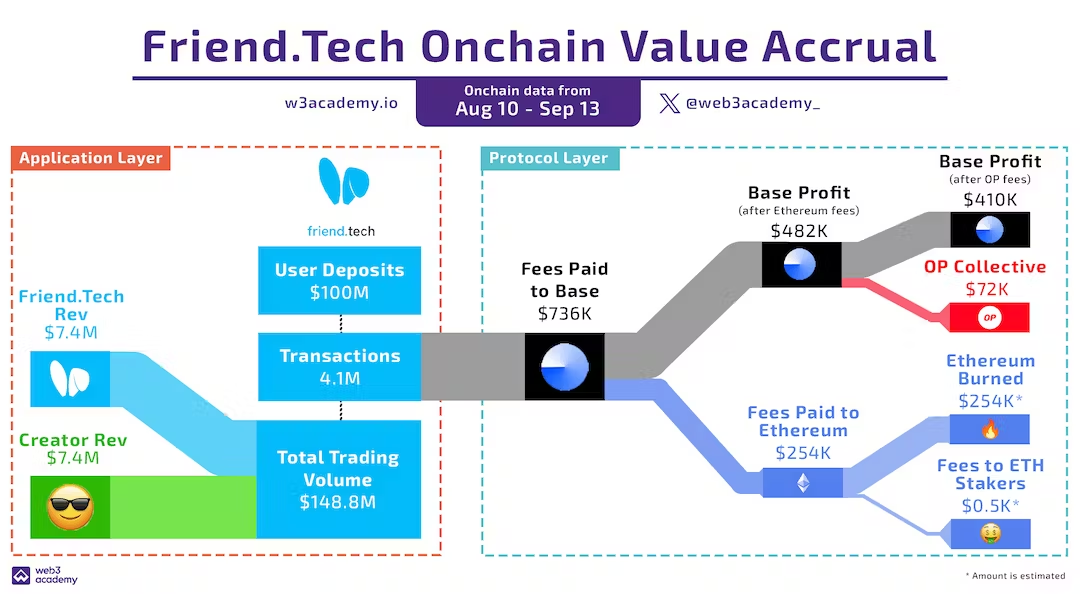 These new L2s want a slice of this, hence why they're striving to position themselves as one of the pillars in Ethereum's infrastructure.
If they position themselves correctly, they stand to reap the benefits & rewards from multiple applications and businesses that will be built on Ethereum in the future.
2. To Lower Costs
Maintaining a Layer 1 blockchain is expensive!
Take Polygon as an example...
They've accumulated a debt of $900,000,000. 😨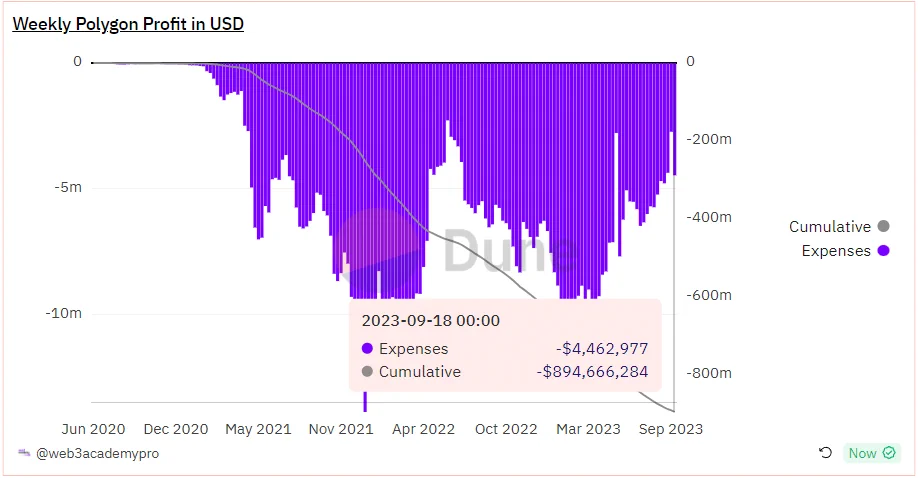 How did that happen?
Polygon is using $MATIC to pay their validators (those who stake), for securing the blockchain. 🔒
Plus, they also use $MATIC to pay for all the partnerships they put together, i.e. Reddit, Starbucks etc...
This costs a lot of money. And since Polygon is really cheap to use, they don't generate a lot of revenue through fees.
So... High costs + Low revenue = Negative profit.
Layer 2s, on the other hand, only have costs (to Ethereum) when there's a transaction happening onchain, because they need to settle it on the mainnet afterwards.
That's the reason why an L2 like Base managed to generate a profit of over 4 million dollars in less than 2 months. 🤑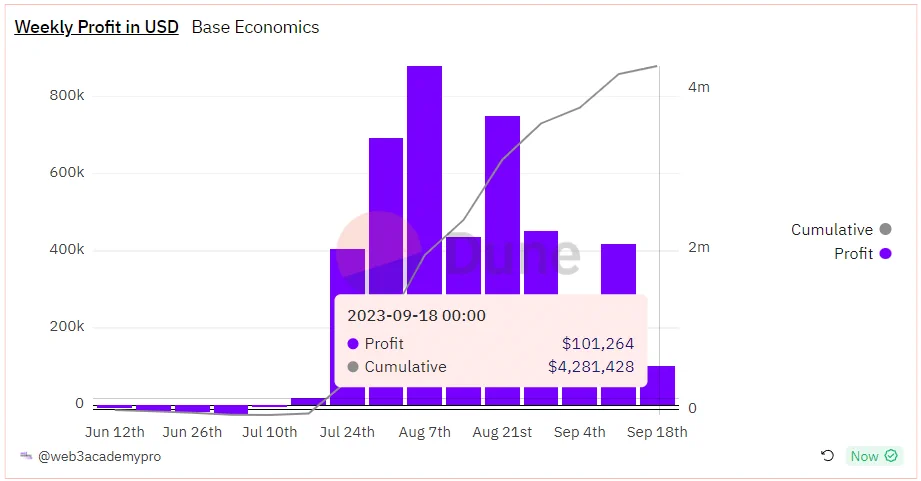 In short, L2s benefit from Ethereum's security & user base while keeping costs low.
This allows them to become profitable. 🚀
Therefore, when L1s are struggling, it's reasonable for them to consider becoming an L2.
And our guess is that this trend will only intensify over time. 📈
Do We Really Need All of These L2s? 🙄
Yes… As new things are being built in web3, we'll need cheap blockspace.
L2s offer that, which is why we could potentially have millions of L2s in the future.
Find out more from our podcast with Dr. Gorzny from Quantstamp. 👇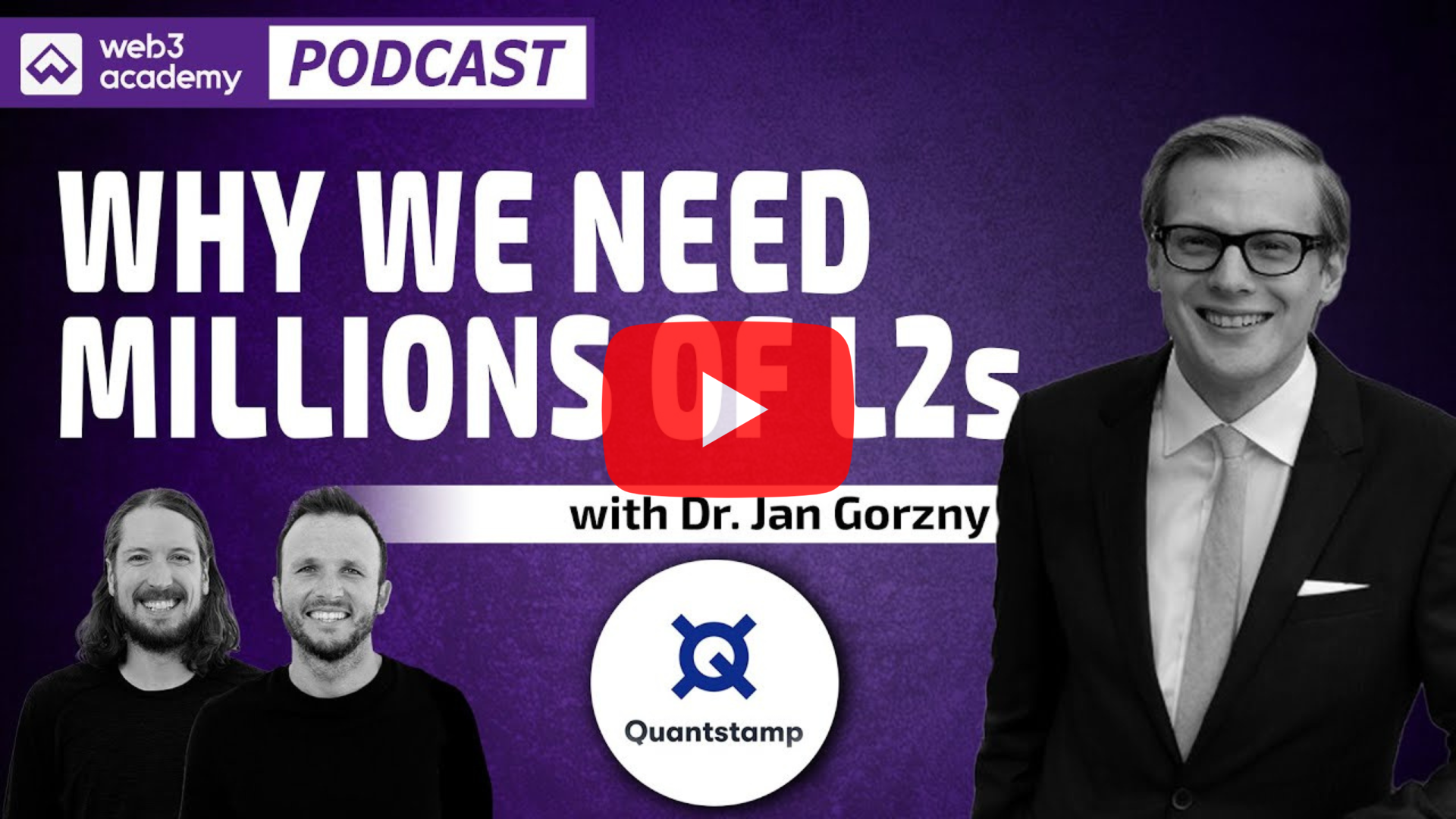 Canto: An Easy Move to Ethereum 🌊
After you understand why an L1 would transition into an L2, you get why Canto did it…
Canto is a DeFi chain on Cosmos, which is known for its interoperability but not security nor big user base.
Canto had seen decent activity, reaching $200 million TVL in February 2023, but failed to take off since then. 😥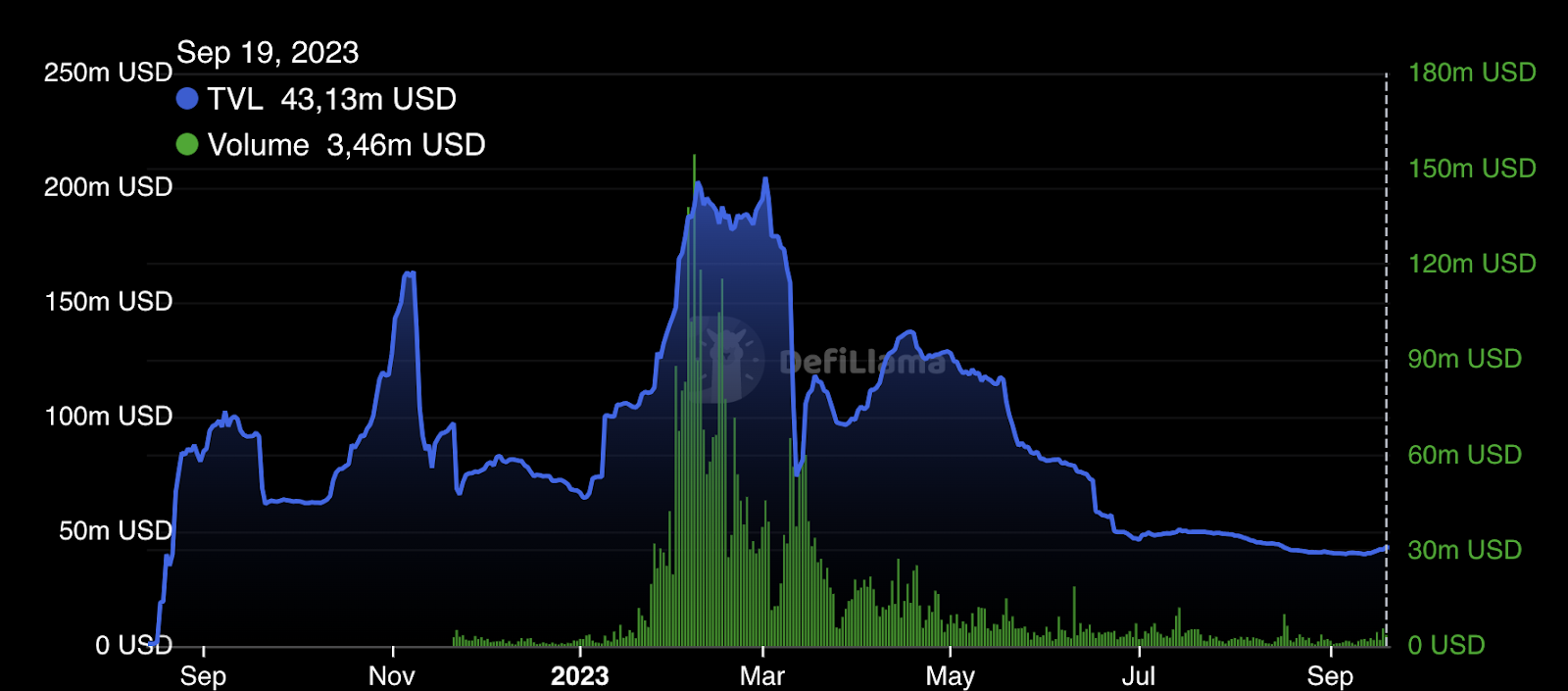 What does Canto do? 🤔
They aim to bring real-world assets (RWAs) onchain. To do this, they need to ensure that they're building on a secure and decentralized network. Ethereum provides that.
How Does the Transition Work? 🤷
Earlier, I mentioned that the Polygon Chain Development Kit (CDK) is like a magic wand that can turn any blockchain into an L2.
This is an open-source tool kit for designing, building, and launching ZK-powered L2s. 🚀
Think of it as a kind of the OP Stack (where projects like Base can build on Optimism), but for Polygon.
That's what Canto is using to make this transition possible.
In the last couple of months, projects like Astar, Gnosis Pay, Palm, and IDEX have all announced plans to build ZK L2s using Polygon CDK.
In the future, Polygon plans to have all CDK-powered chains become interconnected and interoperable, with access to the shared liquidity of all other chains in the ecosystem.
Are Other Chains Apart from Ethereum Doomed? 🫢
Ethereum is certainly the leader right now. By far. A big reason for that is due to the security it provides, by having so many developers.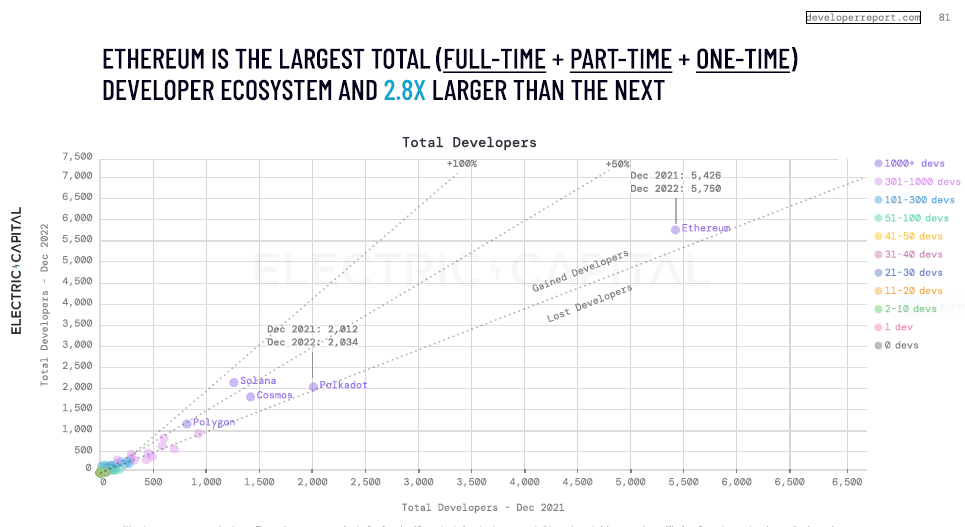 Furthermore, thanks to all these various L2s, Ethereum is becoming increasingly scalable.
And due to toolkits like Polygon's CDK and Optimism's OP Stack, it's becoming very easy to build a Layer 2 blockchain.
Therefore, we can assume that the trend of 'choosing Ethereum' will only continue from now on.
However, there are theories coming up regarding how a project can use multiple blockchains to build on.
Just Yesterday, a brand new L2 for Ethereum – Eclipse — announced that it's using the new Solana Virtual Machine (SVM).
This would mean that Eclipse is using Solana for executing transactions while settling on Ethereum as an L2.
So no, all other blockchains aren't doomed. But right now, Ethereum's very far ahead and the gap doesn't seem to close any time soon.
Btw, the theory of using multiple blockchains is mindblowing. 🤯 Reply to this email with a Yes/No if you'd like us to do a deeper dive into how this actually works.
Key Takeaways for DOers 💪
If this bear market taught us anything, it's that L2s are the future.
They offer secure, decentralized and inexpensive blockspace that's essential for any new web3 business.
And thanks to open-source toolkits such as Polygon's CDK and Optimism's OP Stack, there'll only be more and more L2s, ready to scale Ethereum.
We're finally reaching a point where we can actually support some level of mass adoption without spiking gas fees or blockchain ruptures.
Therefore, I think that L2s will be one of the biggest narratives for the coming bull market, especially as new consumer apps (like Friend.Tech) are going to be built out.
Remember Monday's newsletter? I told you all about how Onchain Consumer Apps will be the next big wave in web3.
As they're being built, many L2s will benefit, and so will Ethereum. So, if you're looking to invest in the narrative of the next bull market, look no further than L2s.
If you want to cherry-pick your investments, make sure you read our 3-part PRO series on Layer 2s from a few weeks ago.
We went deep into:
And if you want to receive weekly alpha that ensures you stay ahead of the markets, so you can build and invest successfully in web3, then…
We'll see you tomorrow with an awesome PRO report where we're diving into the tokenomics of $UNIBOT to see if this is a token that can make you rich in the bull market. 👀
---
Thanks for reading. And remember, you're strong, you're powerful, you're alpha! ❤️
See you soon. ✌️
---
Join us on Discord | Follow us on Twitter
Disclaimer: This article is for informational purposes only and not financial advice. Conduct your own research and consult a financial advisor before making investment decisions or taking any action based on the content.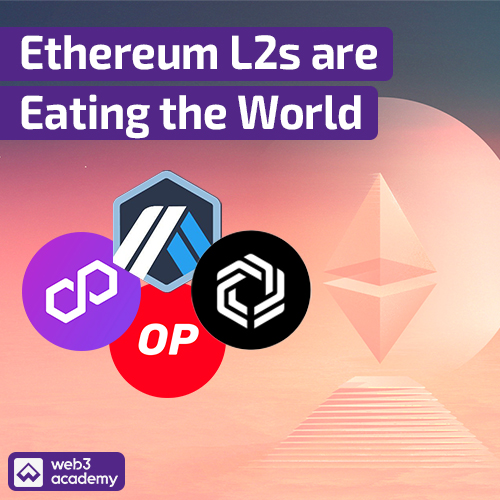 Collect this post to permanently own it.
Subscribe to Web3 Academy and never miss a post.