GM DOers! 😎
Fun fact: Exactly two years ago today, Bitcoin hit an all-time high of $69,044.
Fast forward to today, and we're celebrating with a nice crypto surge.
🚀 Bitcoin is at $37k.
🚀 Ethereum has just surpassed $2.1k.
🚀 And Solana is at $50, a level not seen since mid-2022.
But why? What's the reason markets are so bullish right now? Are we entering a new bull mania phase or what's going on?
Well, $9 trillion asset manager, BlackRock just filed for a Spot Ethereum ETF.
Once again, BlackRock is pumping our bags & carrying the entire crypto industry on its back.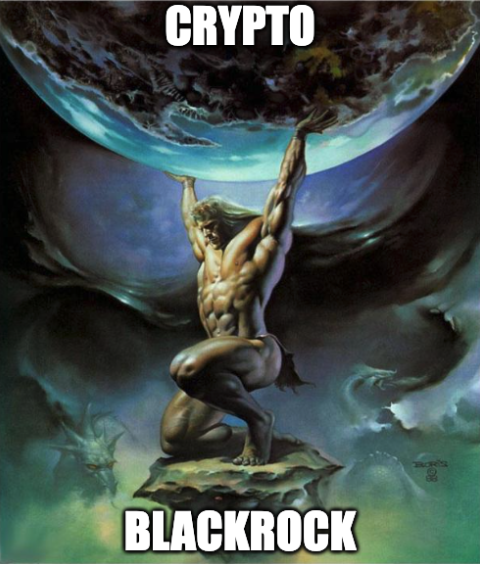 But that's not all. We have some speculation about a whopping 12 (YES, TWELVE) Bitcoin Spot ETFs getting the green light in the next 7 days.
So, without further ado, let's break down both of these stories & turn you bullish. 🐂
LFG. ⏬
---
Last Call: Enter the Onchain Gift Shop.
🛍
Sunday is your last chance to enter this week's raffle at the Onchain Gift Shop.
After that, Season 1 ends! ⌛
How do you enter? By collecting this newsletter (for free).
Then head to https://perk.shop/web3academy, connect your wallet & have a chance to win a Solana Saga phone.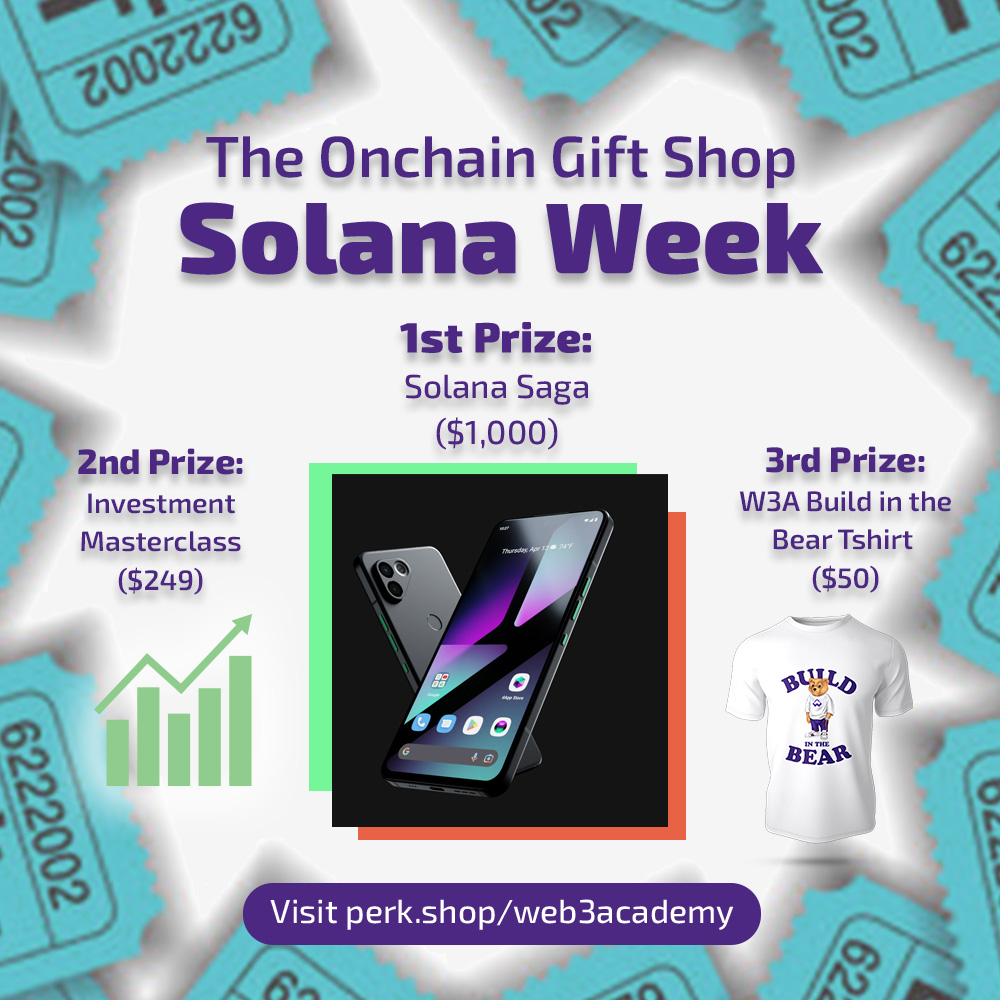 Big shout out goes to Paragraph, who made the Onchain Gift Shop possible by providing the web3 features required. 💜
---
BlackRock Files for Spot Ethereum ETF
✅
Yesterday, a newly registered iShares Ethereum Trust by BlackRock was spotted in Delaware. 👀
This is the same procedure BlackRock followed a week before applying for a Bitcoin ETF.
A few hours later, it was confirmed. BlackRock officially filed for a Spot Ethereum ETF.
We now have Ethereum Spot ETF applications from: VanEck, ARK Invest, Hashdex & Invesco!
Furthermore, in early October, Grayscale also applied to move its Ethereum Trust fund into a Spot Ethereum ETF.
What does this mean moving forward?
It means that as soon as a Spot Bitcoin ETF gets approved, one for Ethereum will follow shortly after.
And with BlackRock onboard, that'll happen sooner than later.
But let's look at the state of the Bitcoin ETF.
12 Bitcoin Spot ETFs in the Next 7 Days?
🤯
In an unprecedented move, the SEC has an eight-day window which started yesterday, November 9th, during which it could greenlight 12 spot Bitcoin ETF applications.
Industry giants like BlackRock, Bitwise, and Fidelity are all in the running, with Bloomberg analysts predicting simultaneous approvals to level the playing field.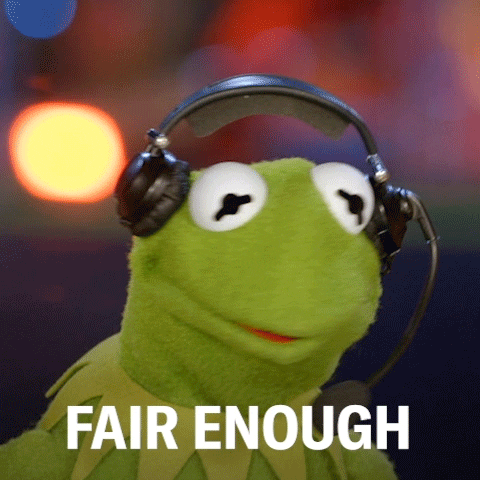 And the SEC has a decision to make on all 12 applications by next Friday, the 17th of November.
This is the first window where the SEC needs to make a decision on 12 applications at the same time, since Grayscale's recent legal victory against the regulator.
Therefore, hopes for an ETF have surged massively. 🚀
However, keep in mind that the SEC isn't bound by this window, and could decide on nine of the applications any time before January 10th.
ETF analyst James Seyffart said there's a 90% chance a Bitcoin ETF is approved before January 10th. 😳
But with recent productive discussions between Grayscale and the SEC, a Bitcoin spot ETF seems closer than ever.

What do you think? Will we have at least 1x Spot Bitcoin ETF approval next week? Reply to this email with a Yes/No!
Latest in Web3
🗞
Get caught up with the latest news in crypto & web3 through our Weekly Rollup podcast episode.
Hot off the press. Watch/listen on your favorite platform.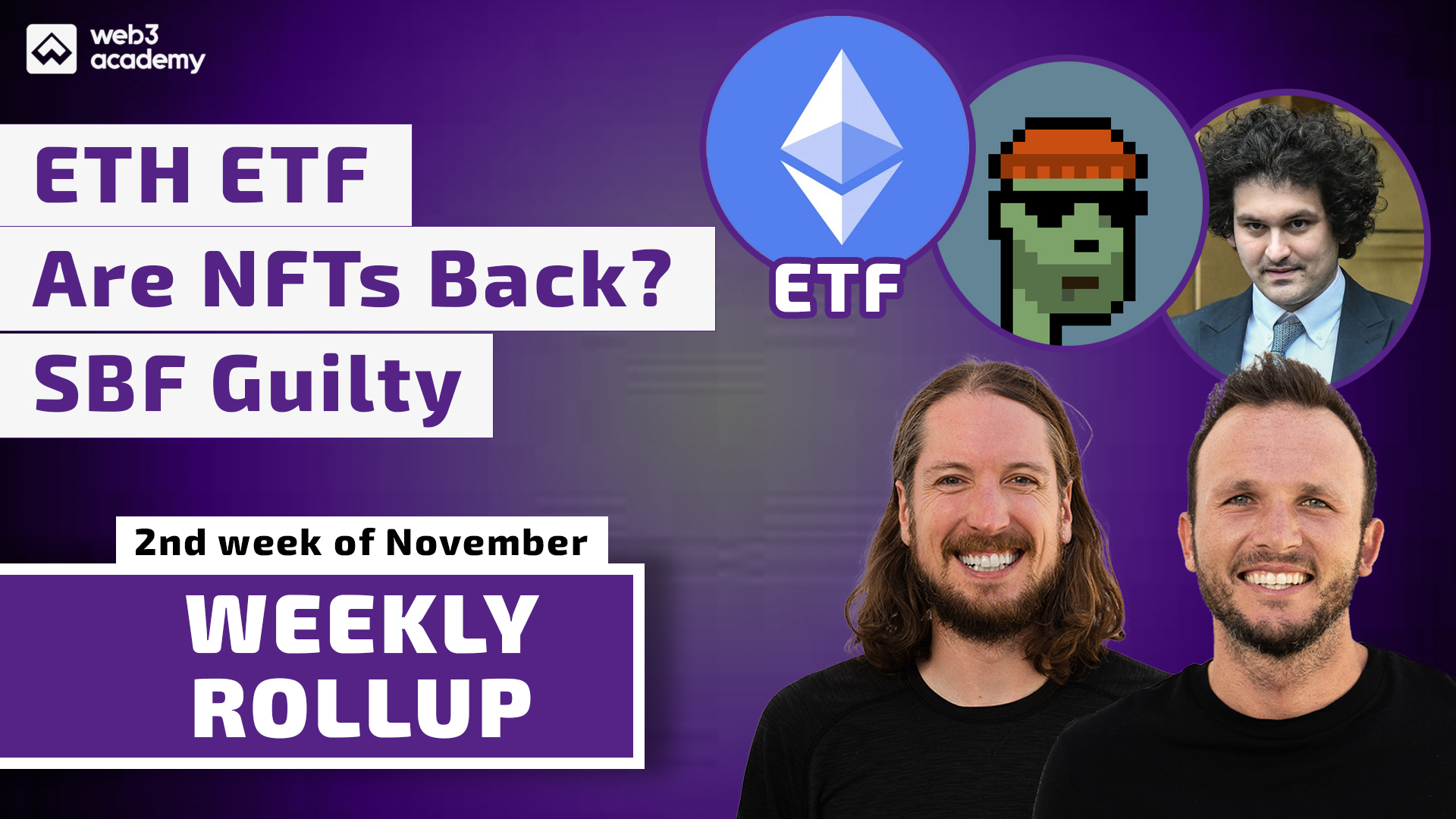 Wrapping Up
🧵
– What's Next?
My thoughts:
1⃣ A Bitcoin ETF is less than 2 months away.
2⃣ An Ethereum ETF will follow shortly after the BTC ETF approval.
From these observations, it reinforces my stance that we've entered a bull market.
We're still in the early phases – the capital flow from fiat to Bitcoin and Ethereum is just ramping up, leaving a window open before altcoins begin their go crazy and trigger widespread retail FOMO.
With that said, I see no reason why prices can't sustain themselves at current levels and go even higher.
I also see no reason why anyone would stay out of the markets right now, despite prices having surged quite a bit.
Of course, we can see a correction. There's no doubt about that, however, if we follow key indicators, we can see that everything's lining up for a bull market.
I wrote about this last month, urging every PRO member that we're about to see some spikes in the markets.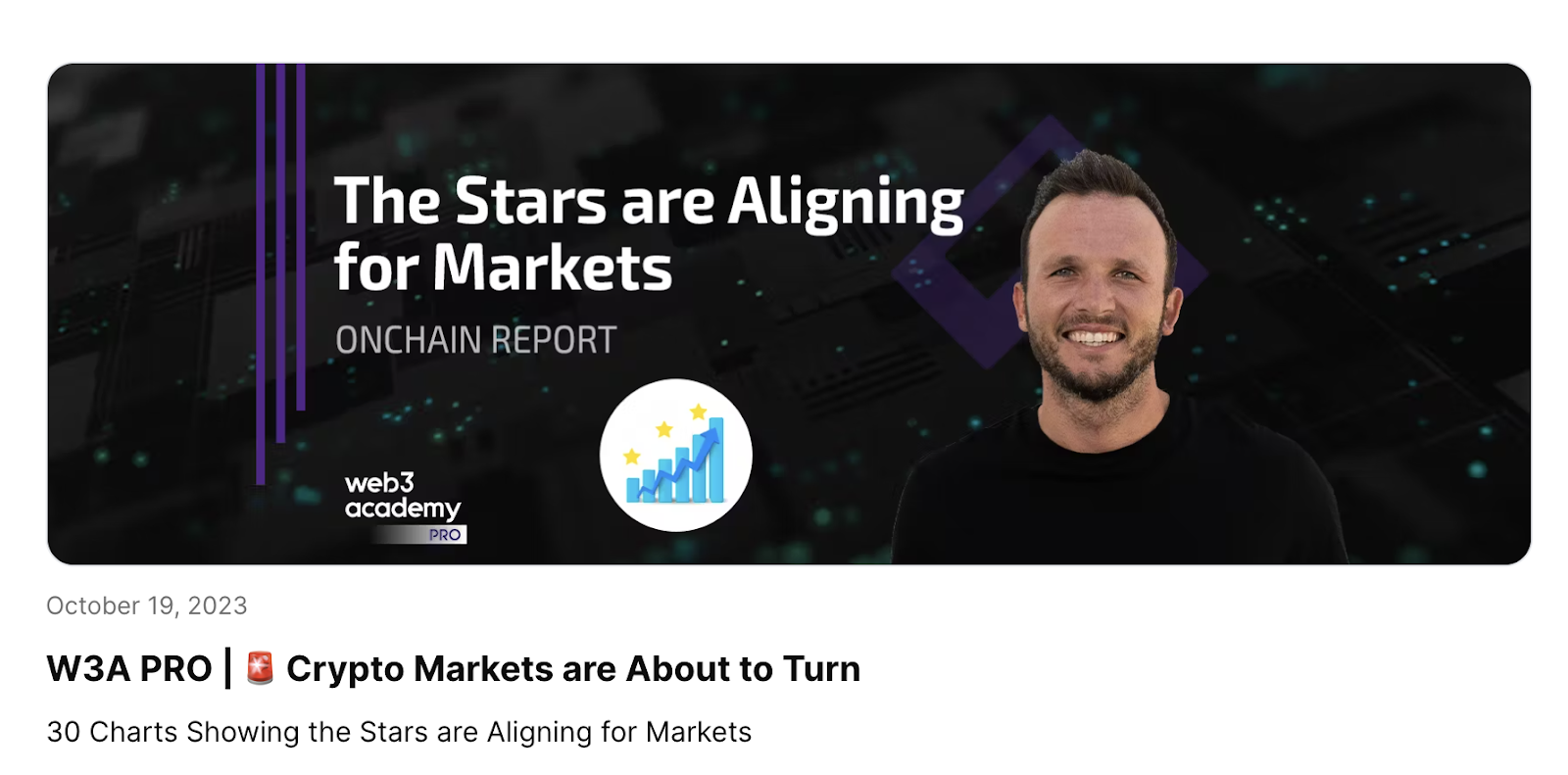 Furthermore, PRO members were also warned last week about the coming $ETH surge.
At the time of sending that message, $ETH was at $1,800. At the time of this writing, it is chilling above $2,100.
So, as you can see, being a PRO member has its perks. If you haven't taken the leap to PRO yet, then I suggest you do sooner than later.
Don't wait until prices go crazy and until everyone FOMOs in. At that point, it's too late. Try to capitalize on being early (because you are).
---
Thanks for reading. And remember, you're strong, you're powerful, you're alpha! ❤
How'd you feel about our read today?
---
Join us on Discord | Follow us on Twitter
Disclaimer: This article is for informational purposes only and not financial advice. Conduct your own research and consult a financial advisor before making investment decisions or taking any action based on the content.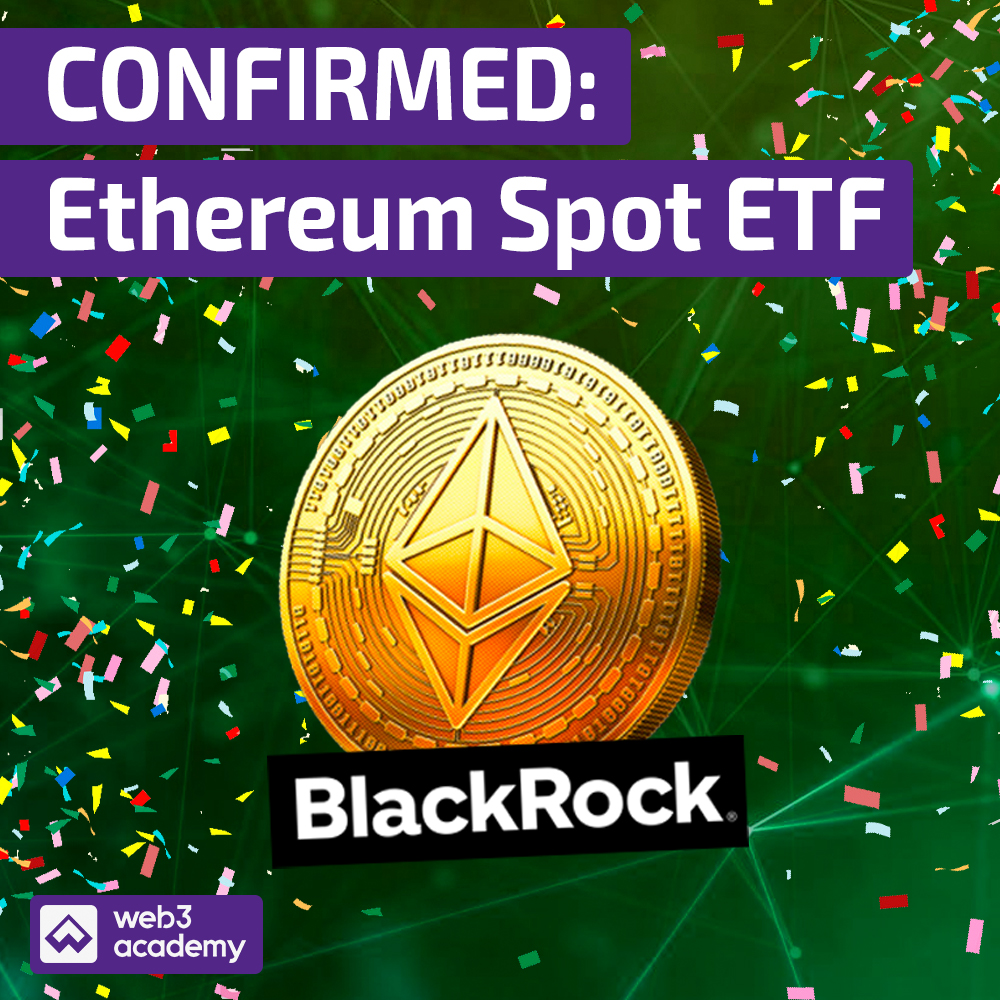 Collect this post to permanently own it.
Subscribe to Web3 Academy and never miss a post.
#bitcoin
#ethereum
#crypto
#etf