GM DOers! 😎
Web3 gaming might finally be having its long-overdue moment! 🤩
We're talking about Parallel, which is running the show at the moment & is the game that everyone's talking about. 🗣️
Here's Luca Netz (CEO of Pudgy Penguins) hyping this up…
And here's Gabriel Leydon (Limit Break CEO) saying this is the next big thing…
While Parallel has been around since 2021, it only kicked off its beta on July 31st 2023.
It got some attention upon launch, but what really kickstarted the hype was the launch of their 'Starter Deck' on Base. 🔵
This was launched on the same day (11th of August) as we sent you our 'Onchain Summer' newsletter, where we first brought up this Parallel mint.
Unfortunately, we had no details about this mint at the time.

But that's okay… We'll catch you up on everything today, because there's still plenty of time for you to mint and get in on the fun. 🎉
So today, let's talk about what this game is all about, how you can play it right away and see if there's any investment opportunities for you (Parallel has a token called $PRIME). 👀
Vamonos. 👇
---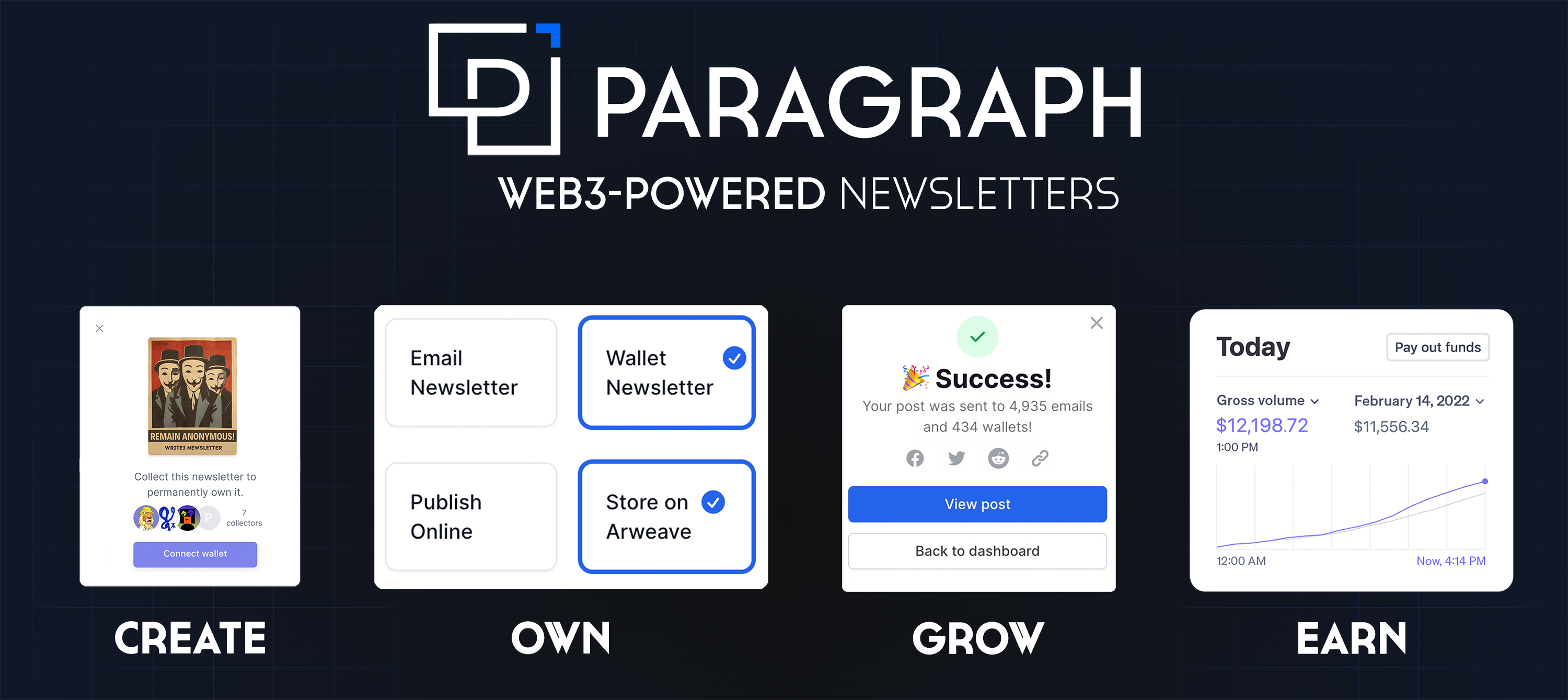 Paragraph powers modern newsletters, enabling readers to own their content and creators to share revenue with fans.
Web3 Academy has already transitioned to Paragraph because it's the future of newsletters.
If you're a creator, writer, or keen reader, explore Paragraph's early opportunities!
---
What is the Parallel Trading Card Game? 🃏
Parallel is a sci-fi trading card game built with NFTs. Here's how it works:
You create an account & attach your wallet
You buy a deck of cards

You compete against other players (1v1) with your deck of cards

If you win, you earn $PRIME tokens

If you wish to improve your deck, you can trade your cards for better cards
Each in-game card can either be an NFT (labeled as 'FP') or a so-called apparition card (labeled as 'AP').
This is an important distinction because only if you have an NFT card can you actually earn tokens ($PRIME) while playing this game.
If you only own apparition cards (which are free), you can't earn any money, but you can play the game & go up the ranks. 🚀
Both FP & AP cards look the same. Here are some art examples:

So, in reality, if you're going to play this game, you might as well get yourself some NFT cards to make the most out of the experience.
Now that you get how the game works & what these cards are, let's talk about how many cards there are & how you can get your first deck…
Before the Beta version of the game came out, Parallel had been releasing its special NFT cards in several batches.
The last batch came out in January 2023, finishing the basic set of cards for the game.
They're also planning a new set called "Planetfall," but we don't know when it will be released yet. 🤔
According to OpenSea, there are a total of 6.1 Million items (NFTs) in the Parallel game.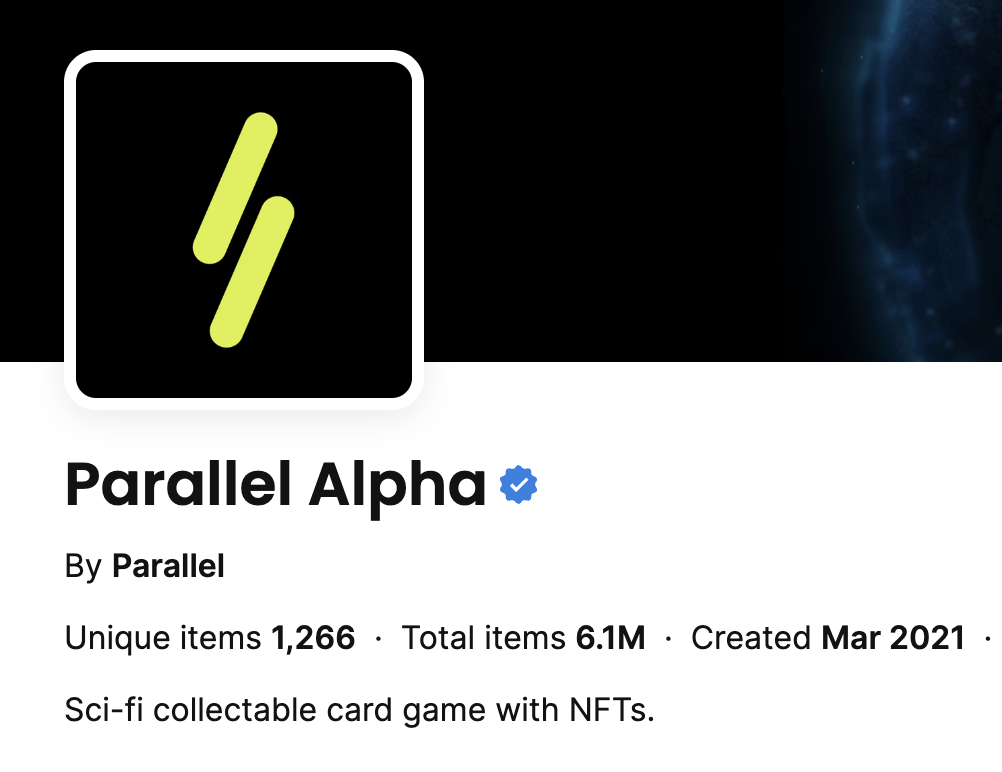 These cards go for 0.15 $PRIME each, which comes out as $0.50, at the time of this writing.
However, instead of building your deck of cards by purchasing tens of individual cards, you can buy a deck straight from Base's Onchain Summer.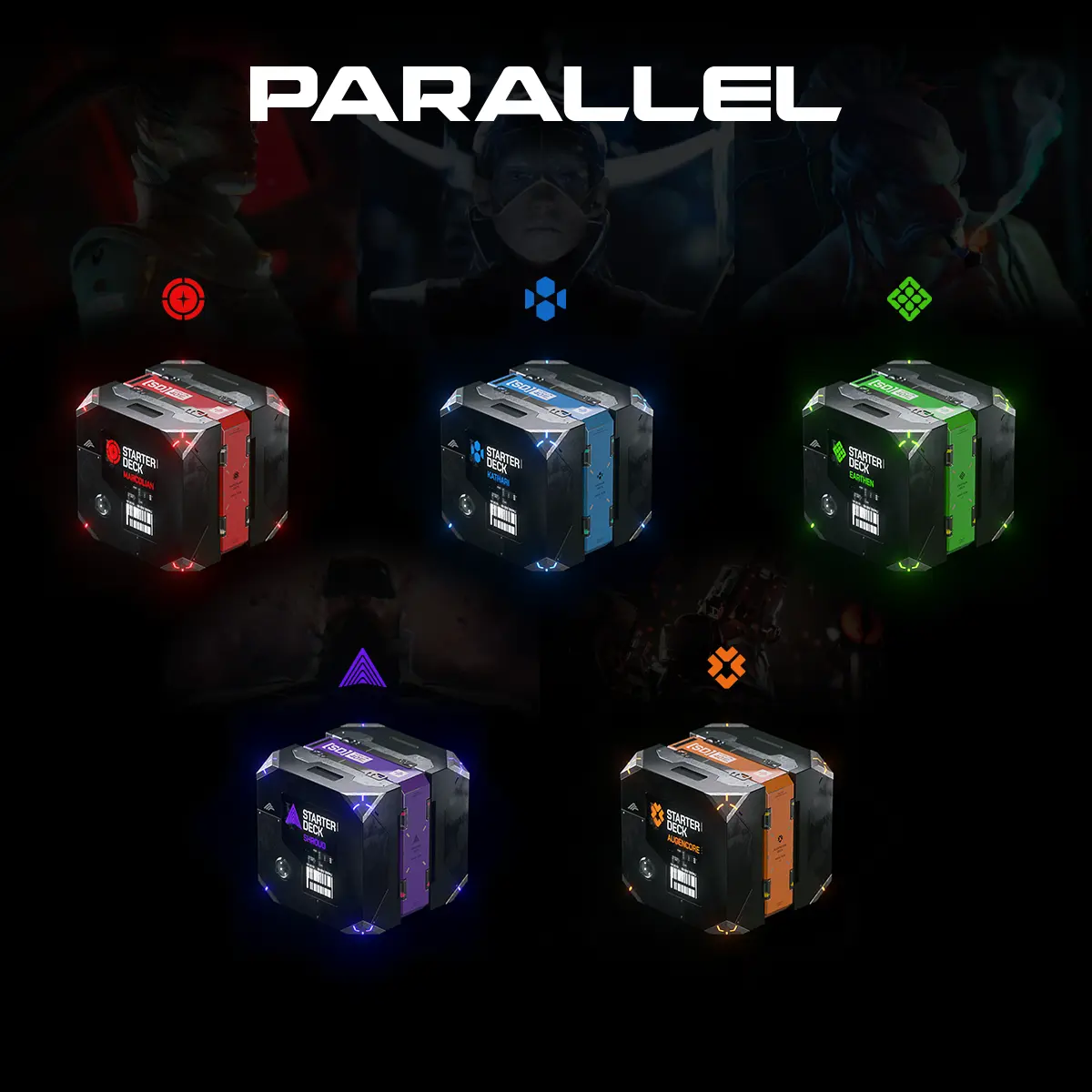 These decks are split into 5 different groups called "FACTIONS" and are NFTs on Base that cost 0.05 ETH (~$80).
By minting, you get a deck of 40 NFT cards, 10 apparition cards & a Heroes of Parallel Cardback which can also be used in game. 🎮
The mint began on August 11 and will persist until August 31st.
Let's skip the talk. I'll show you how to sign up, download, and play the game yourself. ⏬
---
🎙️ Is Friend.tech a Pump & Dump, or is it Here to Stay?
That's the question we try to answer in our latest podcast episode.
In the episode, we talk with Herbie about the future of Friend.tech and what it should be doing to ensure long-term sustainability.
Listen to the conversation between Jay, Kyle, and Herbie to find out. 👇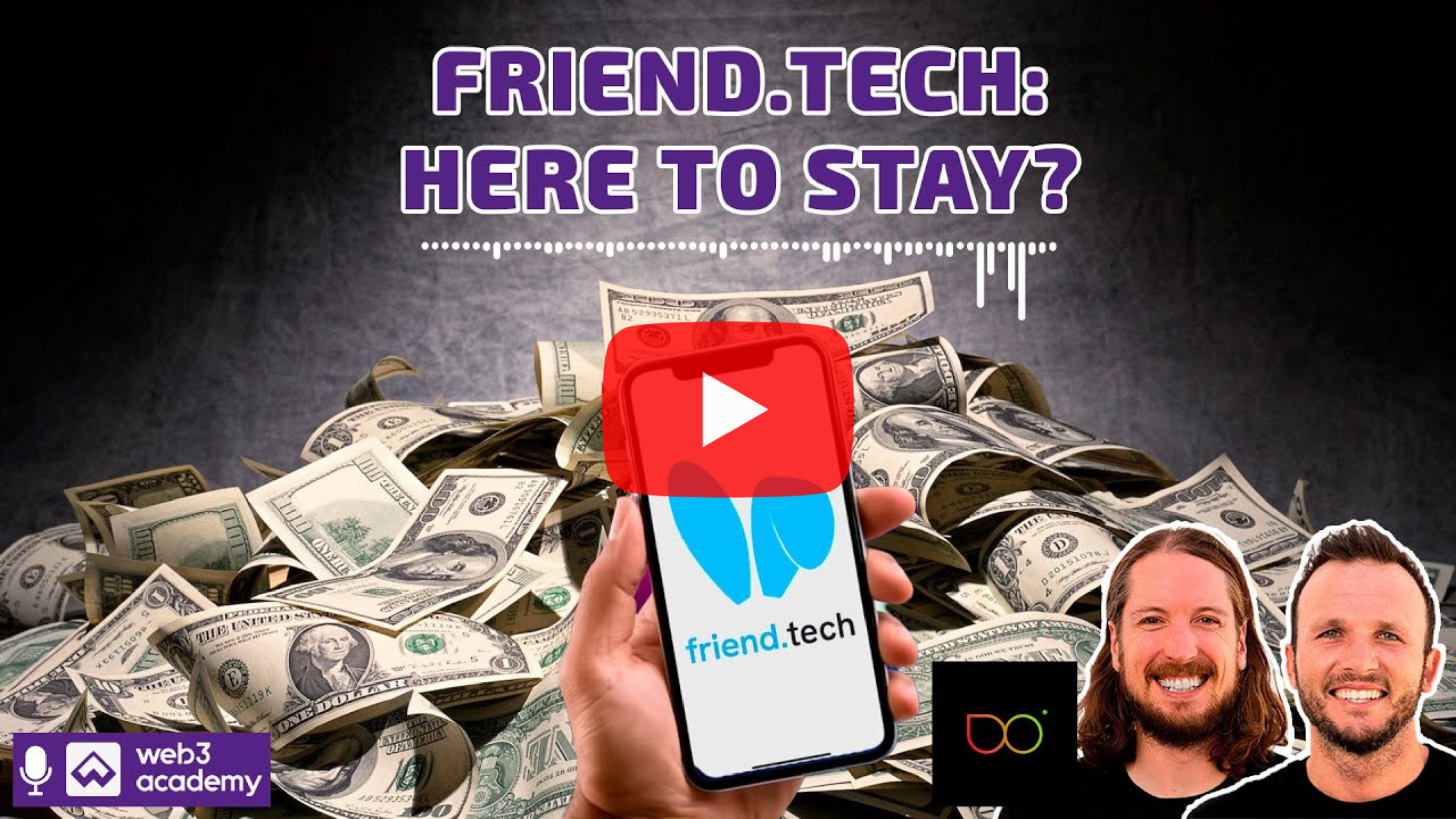 ---
How Can You Play Parallel TCG? 🕹️
Firstly, head to: https://parallel.life/ and create an account.
Once your account is set up, connect your wallet & switch the network to Base.
Then, you'll need to purchase your Starter Deck (the NFTs on Base). These expire in 8 days so you'll need to hurry. ⏳
To mint your Starter Deck, you'll first need to bridge some assets to Base (the Starter Deck costs 0.05 ETH, aka $80).
You can bridge to Base here or use something like Hop.
To purchase a Starter Deck on Base, head here.
Important step: Once you're done, head to https://parallel.life/ and click on your profile in the top right.
There, you'll need to save your wallet, which will give you an invite that allows you to download the game.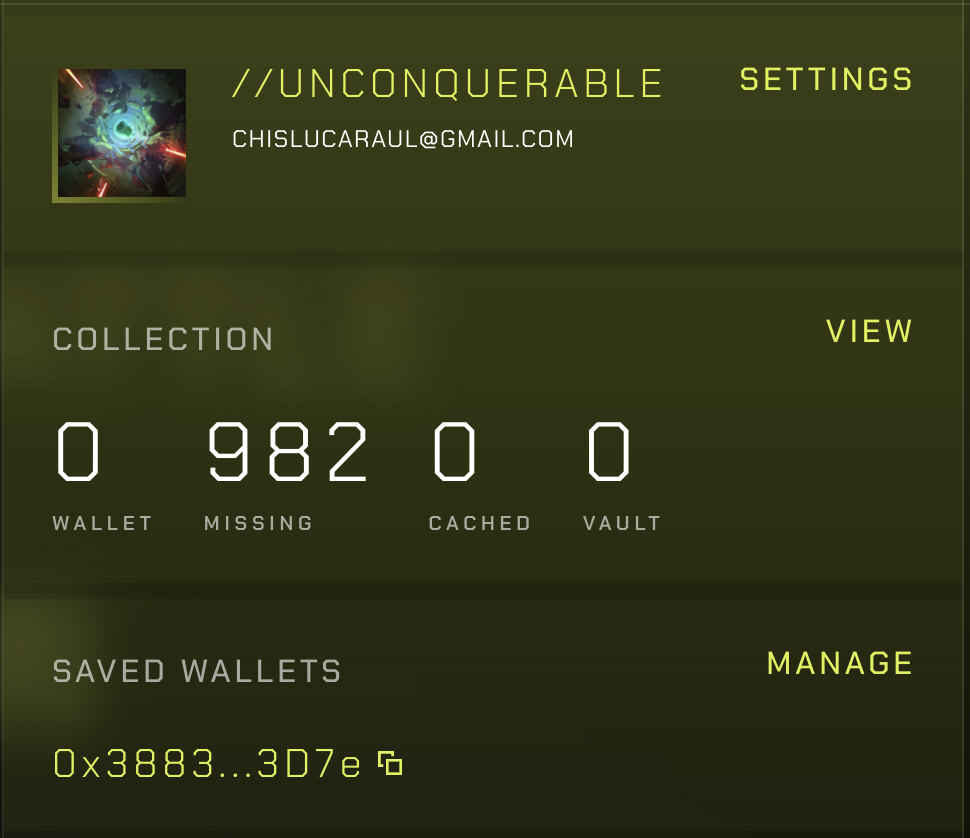 As you've done that, head to https://parallel.life/play/ & Press "Download Parallel" and wait for the download to finish.
Keep in mind that the game is still in beta and not everyone has the ability to download it (even if you mint a Starter Deck).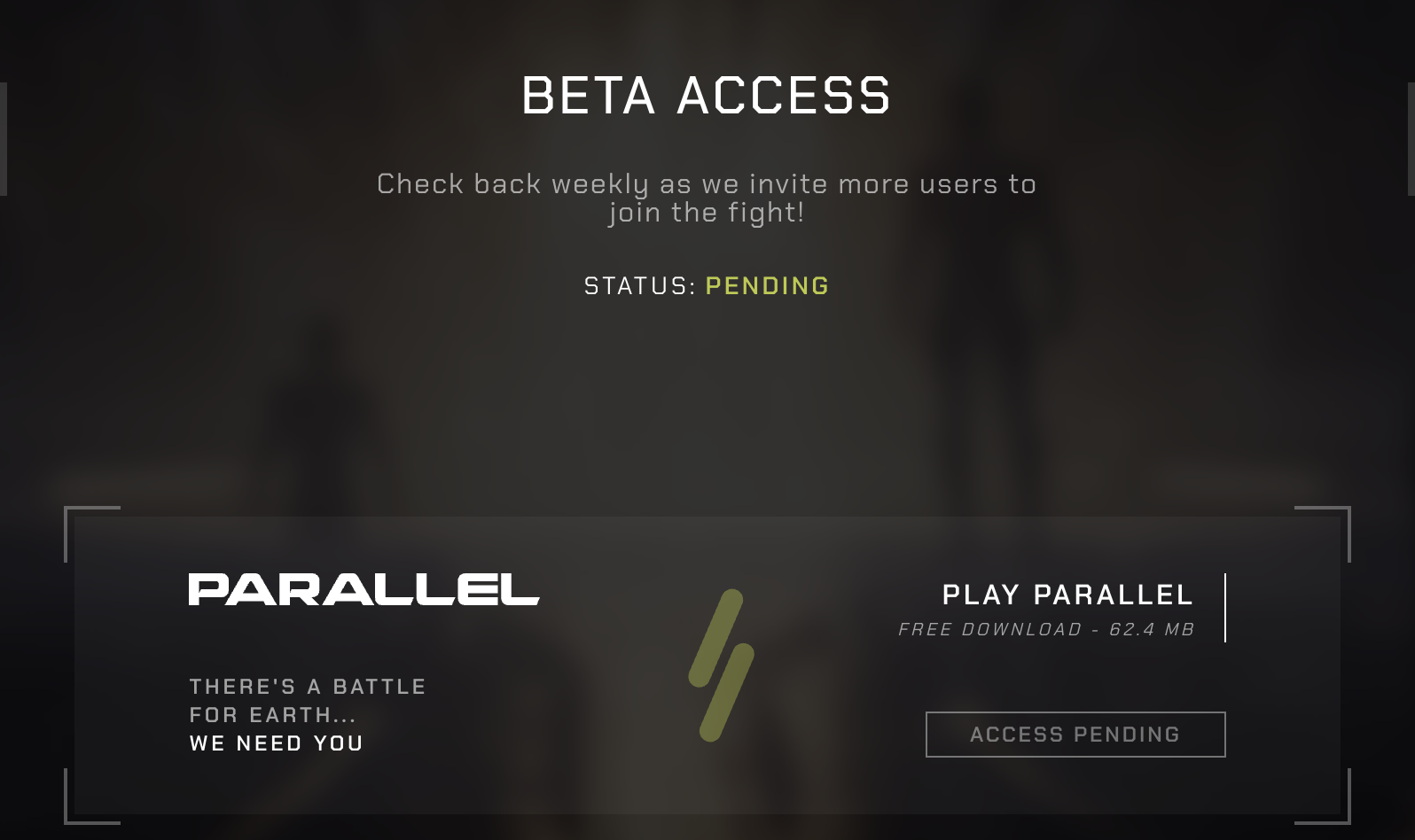 The way you get an invite is by saving your wallet. Once you do that, you'll need to wait a few minutes for the game to be downloadable.
But due to the hype being very high, a lot of people are flocking to try out this game, so there's no guarantee that you'll be able to download it without a significant wait.
Parallel is giving out invites on a consistent basis. However, you need to be patient.
Now that you understand what this game is & how you can play it, let's talk about $PRIME, the token for the Parallel game. Is this a good investment opportunity?
---
Pick Your Investments Wisely – Web3 Investing Masterclass
Whether $PRIME is a good investment or not is irrelevant. What's vital here is that you know how to assess if a token is worth investing into. 👀
We've created the Web3 Investing Masterclass with the sole purpose of helping you pick your investment wisely so you can build generational wealth in the future. 💰
Web3 is still in its infancy & now's the best time to start investing. Learn how to invest successfully:
PRO members have a 50% discount & Founding Members get the masterclass for free.
As a PRO, head to this page, connect your wallet & unlock your discount with your PRO/Founders Pass. 🫡
---
What's $PRIME Token? Should You Invest? 🤑
It's never a good idea to invest in an in-game token. Typically, these are used to reward players, which means that inflation is very high, and prices dump fast. 📉
Remember Axie Infinity? Here's what happened to its in-game token: $SLP.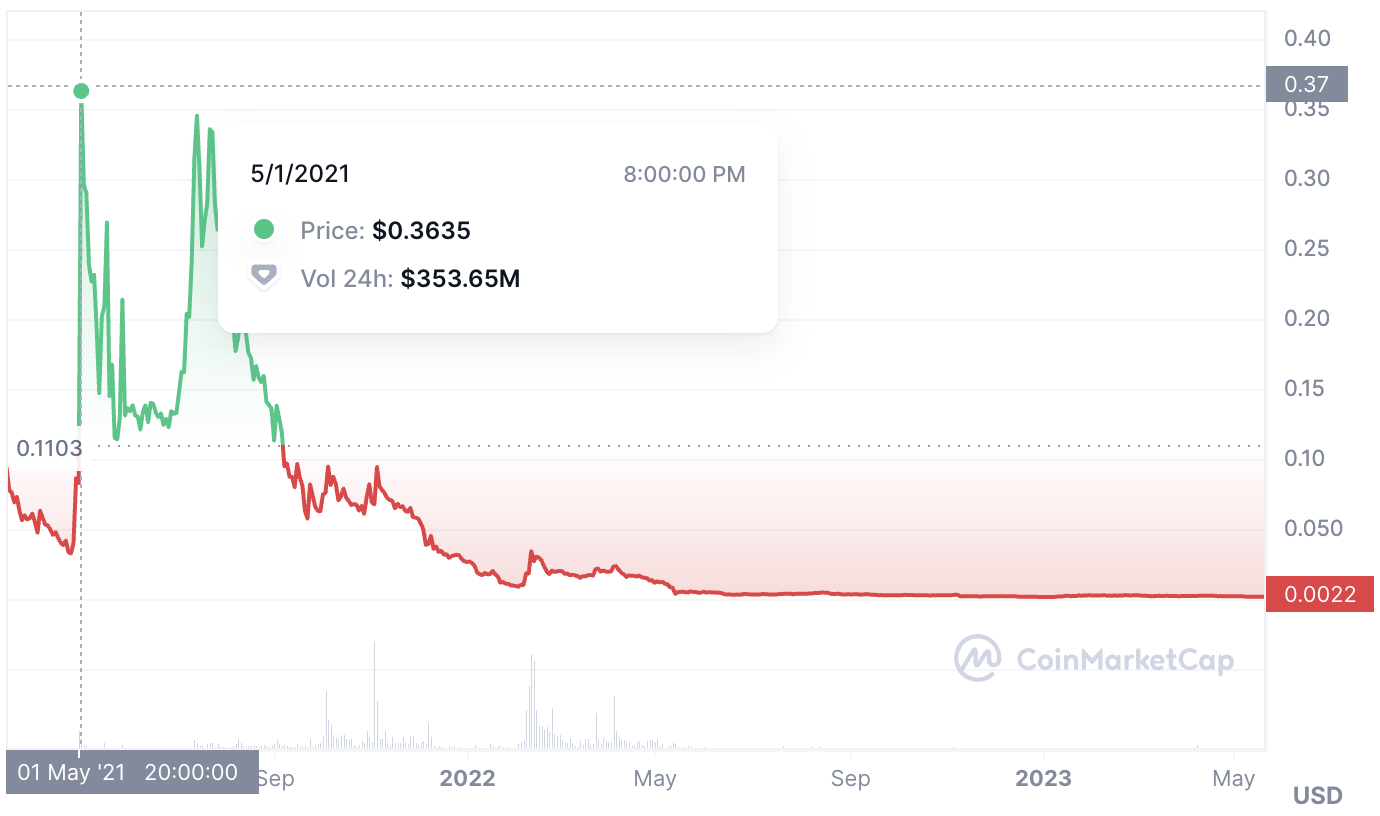 Furthermore, $PRIME (ERC-20 token) has seen a big surge in the last 90 days. Getting in now might be a bad idea.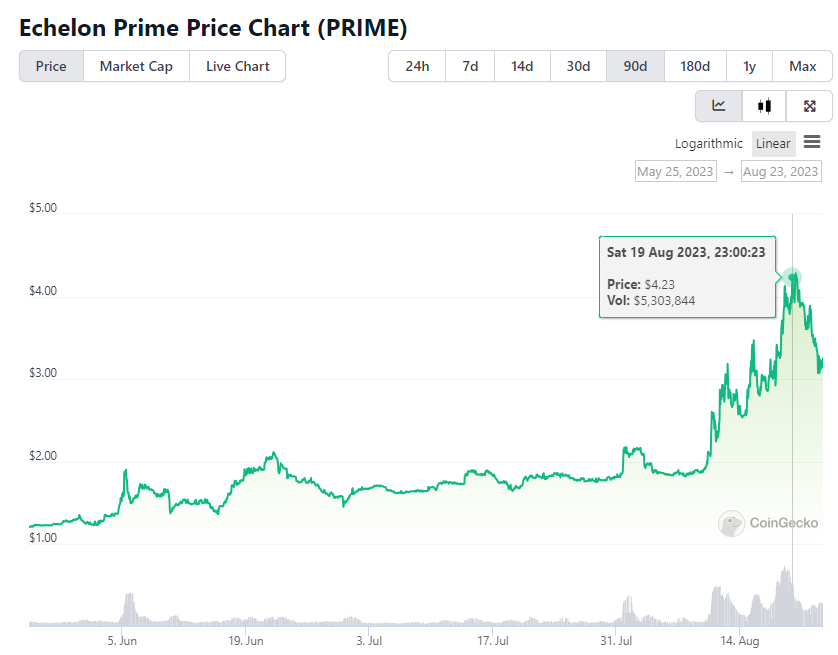 Not saying that $PRIME will go to zero. But in-game tokens do have this tendency so it's better to stay away from investing in these types of tokens.
But investing in $PRIME is not the opportunity here. Focusing on how this token is used in the game, is.
$PRIME is the token for the Echelon ecosystem, which is currently made of Parallel TCG & Parallel Colony (yet to be released).
Players can earn $PRIME by winning ranked games, with earnings influenced by factors like skill level, win streaks, and the number of NFT cards in their deck.
They can then spend $PRIME on so-called Sinks, which are token-gated products, services, and experiences that can only be purchased with $PRIME.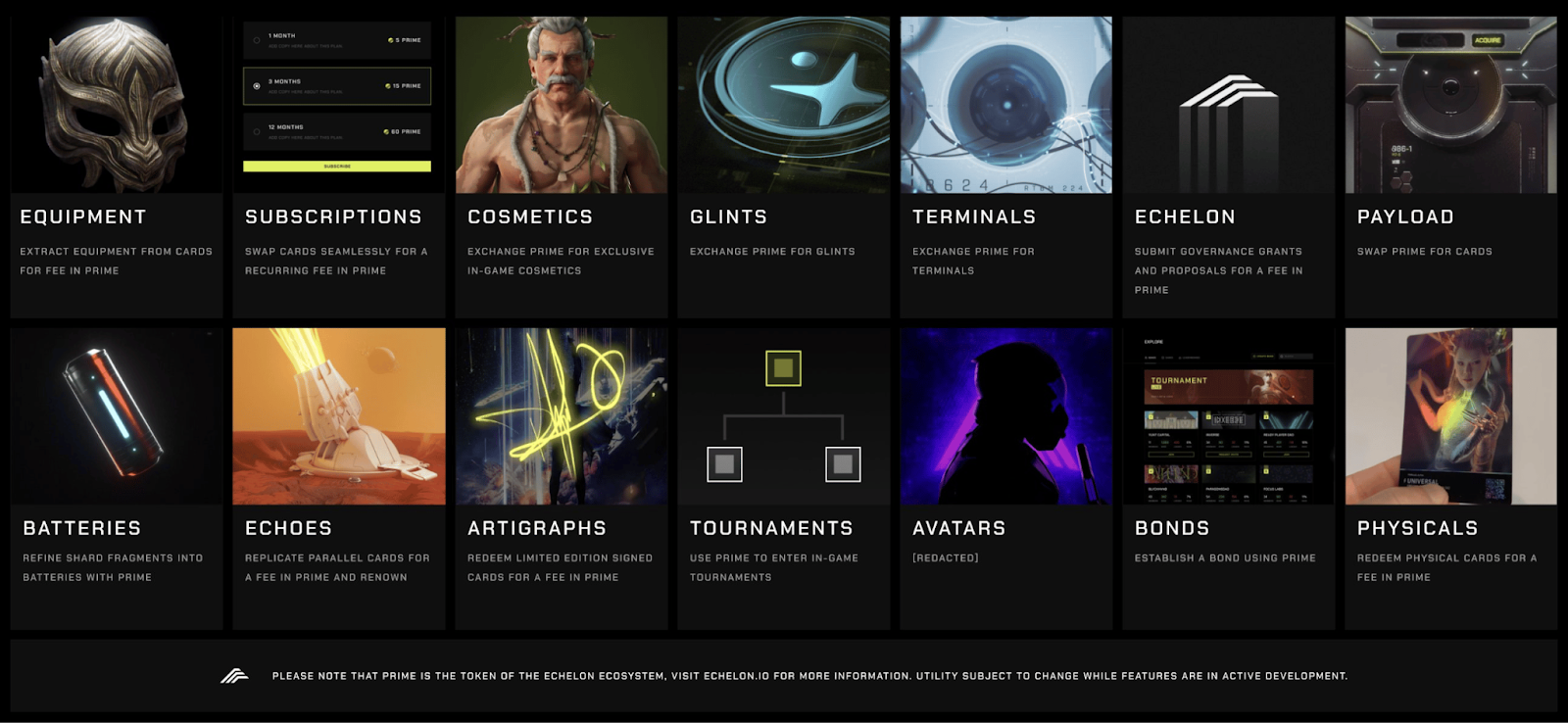 Players can then use these Sinks to enhance their gaming experience & earn even more $PRIME.
The big idea of $PRIME is to create a self-sustaining play-to-earn game economy.
You can read all about the Echelon Ecosystem here, in one of the easiest whitepapers I've ever read.
The main takeaway from this game is that we finally have a playable web3 game – something we've been screaming for.
This won't be the next big thing. But it's a prototype that we can showcase to the world to highlight the benefits of token-based in-game items that provide ownership & interoperability.
We'll keep our eyes on Parallel for the next foreseeable period and be sure to keep you updated so you can capitalize on the opportunity. 😎
But in the meantime, I suggest you mint your Starter Deck, download this game and see for yourself if all this hype is legit.
If you're not impressed, forget about it. If you're hooked, then there's something there. 💪
Can't wait to hear about your experience in our Discord.
---
Thanks for reading. And remember, you're strong, you're powerful, you're alpha! ❤️
See you soon. ✌️
---
Disclaimer: This article is for informational purposes only and not financial advice. Conduct your own research and consult a financial advisor before making investment decisions or taking any action based on the content.