GM DOers! 😎
We just had some HUGE news yesterday. 🤩
This means that Grayscale is now more likely to get a green light to launch a spot Bitcoin ETF. 🥳
The SEC had denied Grayscale's application to convert the Grayscale Bitcoin Trust to an ETF because they wanted to 'prevent fraudulent and manipulative acts'. 🤔
By losing this suit, the SEC has been told that the basis of their denial was wrong. 😏
So now, they have to go back and review Grayscale's application again, keeping this ruling in mind.
To be clear: this doesn't mean that the SEC has to approve Grayscale's Bitcoin ETF application.
They just need to review the application again. And they can still deny it. But even if they do, they have a bunch of other decisions to make soon.
Regardless of what the SEC does next, this court ruling is a big W for crypto. We really needed some bullish news, especially since the SEC won a case against a big NFT project on Monday. 😨
Today, we'll talk about that. 👇
Back in October 2021, YouTuber & podcaster, Tom Bilyeu (3.7M subscribers) launched an NFT collection called Impact Theory Founder's Key.

Upon launch, the NFT mint raised over $30 Million from thousands of investors. 💸
On Monday, the SEC decided that the NFTs that Impact Theory sold in 2021 are categorized as securities.
To settle, Impact Theory agreed to a 'cease-and-desist order' to pay a $6.1M fine. 😲
Now, the wider NFT community is concerned that other projects violate the same laws as Impact Theory did, and it's just a matter of time until they fall on the SEC's radar. 😬
Today, we'll dig deeper into:
🤷 What Impact Theory did to get here
🧑‍⚖️ What the SEC verdict was

😱 Whether or not other NFTs are in danger
But before we do, we have a giveaway to complete. 🥳
In Monday's newsletter, we said we'd give away our trading fees from FriendTech ($80) to a lucky winner who replied to our email.
Dammykhudz.eth was randomly chosen by wheelofnames.com. 🎉 (Proof below)
Here's onchain proof that the transaction was sent.
What would you like us to give away next? Reply to this email and let us know!!
Let's get into today's story. Vamonos. 👇
---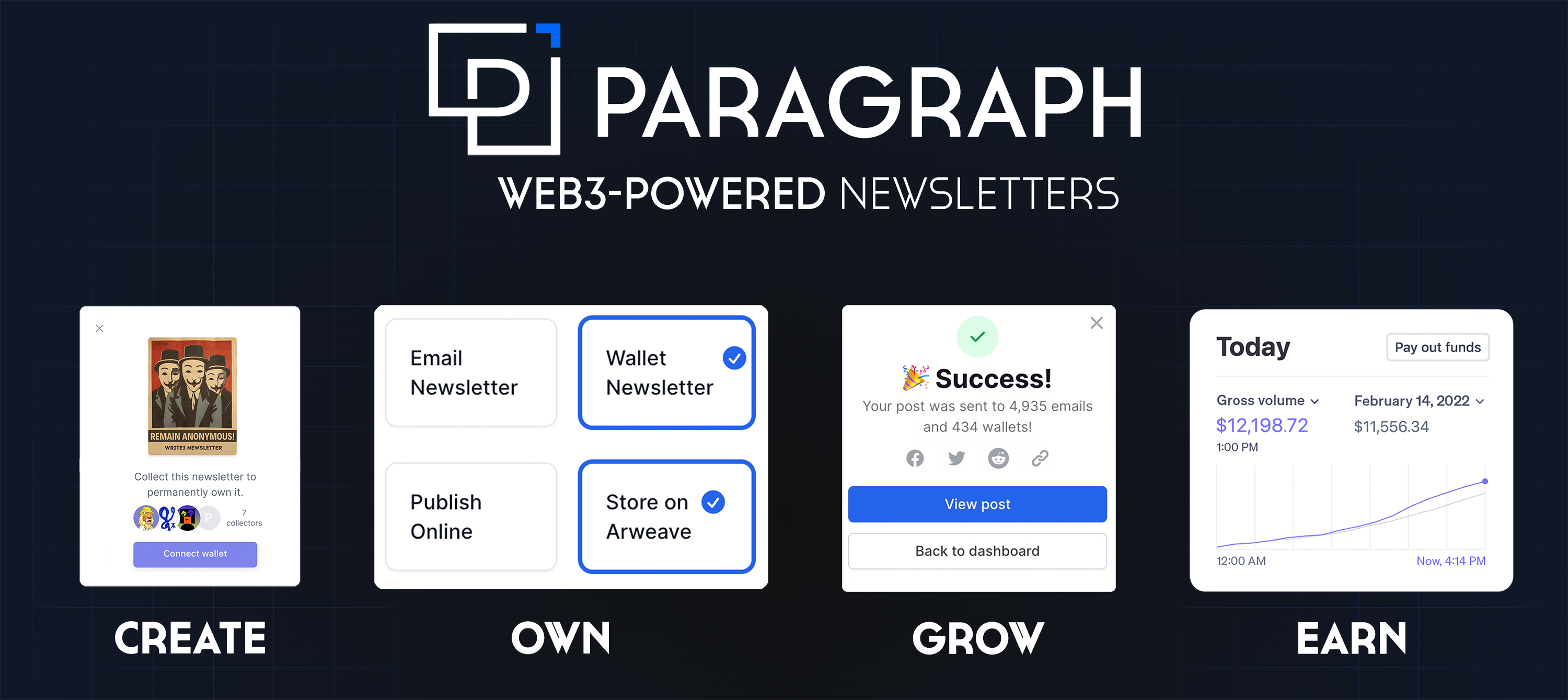 Paragraph powers modern newsletters, enabling readers to own their content and creators to share revenue with fans.
Web3 Academy has already transitioned to Paragraph because it's the future of newsletters.
If you're a creator, writer, or keen reader, explore Paragraph's early opportunities!
---
What is Impact Theory? 🤔
Impact Theory, founded by Tom Bilyeu, is best known for its podcast featuring entrepreneurs, athletes, and other guests. 🎙️
The show has amassed a big following, and Tom Bilyeu has become a mainstream podcaster.
In 2021, Tom decided to launch membership NFTs called Founders Key. 🔑

These NFTs were meant to give holders ownership of Impact Theory, and they came in 3 tiers:
Tier 1: Legendary – This was the top NFT you could get, giving you access to partner with Impact Theory, direct access to Tom & more…
Tier 2: Heroic – The 2nd best NFT gave you a free mint and discounts on virtual & physical merch…

Tier 3: Relentless – The lowest tier provided you with a custom avatar, metaverse experiences, and POAP rewards…
Regardless of the tier you chose, Tom promised it'd give you access to the Impact Theory community and business.
Here's how much each tier went for:
Legendary: Started at 3ETH and went down to 1.5ETH in a dutch auction
Heroic: Started at 1.5ETH and went down to 0.75ETH in a dutch auction

Relentless: Started at 0.1ETH and went down to 0.05ETH in a dutch auction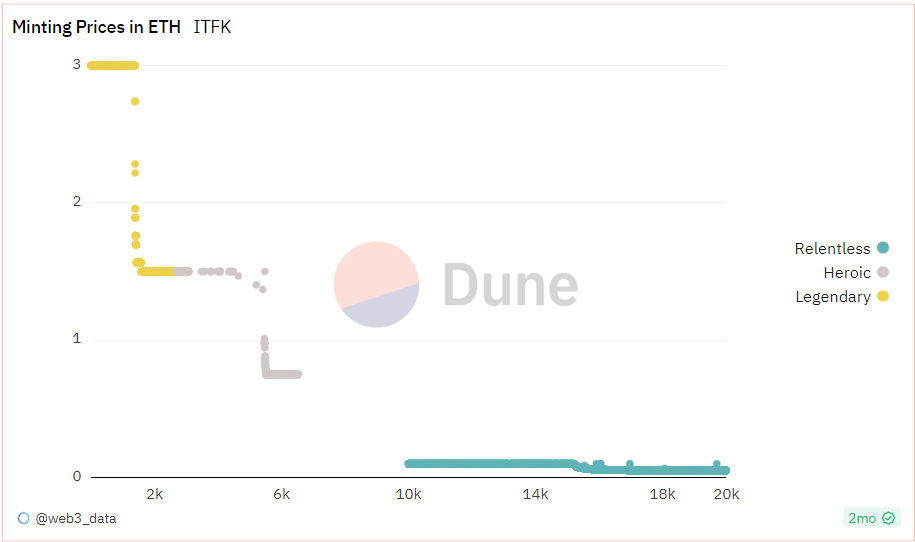 As the mint was completed, Impact Theory raised over $30 Million. 🤯
What Caught the SEC's Eye? 👀
The projects that fall on the SEC's radar are typically asking investors for capital. In return, they promise that profits will be generated down the road. 🤨
So, if investors buy X token to make a profit, then X token can be deemed a security, and will most likely be hunted by the SEC.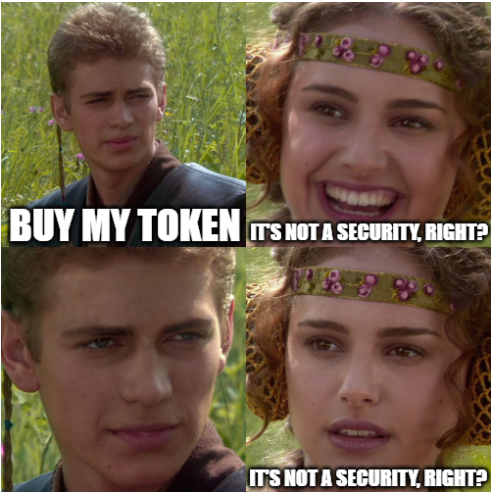 To avoid being a victim of the SEC, you better not promote that your token is aimed to generate profits for investors!
Well, here's where Tom & co. screwed up… 🤦‍♂️
While they labeled Founder's Keys as 'memberships', they promised that these NFTs will bring massive returns in the future. 💰
Here's some phrases that they used, which came to bite them in the butt:
"We are building the next Disney"
"It's like investing 10k with a 300k upside, for a small risk."
"I will make sure that we do something that by any reasonable standard, people got a crushing, hilarious amount of value."
"The reason that we're only selling on the next 18-to-24 month hype is I want you guys to be able to capture 90 percent of the economic value of all the big things that we will do in the coming years beyond that."
"This is like being offered to invest in a booming company when they're Series A."
"Buying a founder's key is Like investing in Disney, Call of Duty, and YouTube all at once."
All of the statements above (and there's more), gave the SEC the right to go after Impact Theory.
So what was the verdict? Before we tell you, we need to announce that we released a banger of an episode yesterday 💥👇
---
🎙️ Are Royalties Dead?
That's the question we asked Alex Salnikov, the co-founder of Rarible, in our latest episode of Web3 Hot Takes.
In this episode, we chatted with Alex about everything you need to know regarding the current situation of royalties and marketplaces.
This is perhaps the most important web3 topic right now. Listen to our conversation. 👇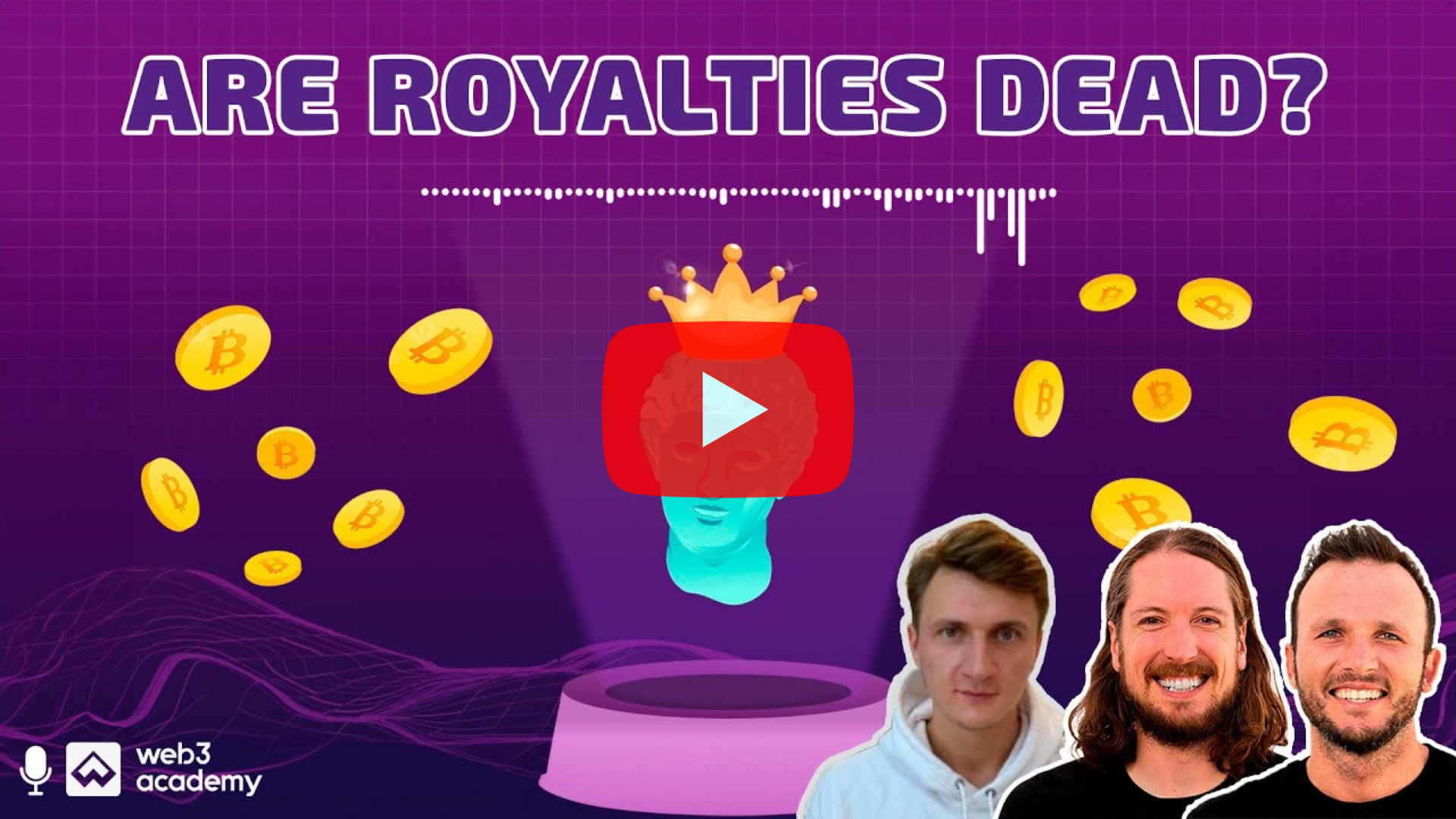 ---
The Verdict 🧑‍⚖️
The SEC proposed a settlement offer called 'neither-admit-nor-deny', in which Impact Theory accepts the consequences, but does neither agree nor disagree with the ruling.
Impact Theory accepted the settlement, which includes:
Impact Theory to pay a fine of a $6.1M

Impact Theory to return the money to investors who had purchased an NFT

Impact Theory to destroy all Founder's Keys they own

Impact Theory to share a public notice on social media

Impact Theory to eliminate any royalties on all future secondary sales
When asked (in an AMA with the Discord community) why they didn't fight this battle, Tom responded:
"We would have likely spent twice the amount fighting a legal battle — one which could have given us a worse outcome. We would prefer to use these funds and time for the project instead."
Opting for the settlement was probably the best choice for Impact Theory, who are probably guilty of what the SEC charged them for.
By accepting this, they can take whatever funds they have left (Tom is pretty well funded) and use them towards the Kyzen Project (Impact Theory's metaverse).
Plus, the SEC was most probably looking for an easy win and some cash either way. It was a win-win.
In my opinion, Impact Theory got off easy. Look at Ripple's battle against the SEC for reference.
But there's one question that's on everyone's minds: Should other NFT projects be concerned?
In short: Yes!
A lot of NFTs have been launched by promising investors considerable returns in the future. Those will all be hunted by the SEC, and will most likely lose. 😬
It's best you stay away from projects that promise life-changing profits. Don't get caught up in the hype cycle! 🚨
---
Go PRO and Stay on the Winning Side 💪
Web3 Academy PRO helps you stay on the winning side of web3, away from hype cycles.
We look onchain every day to spot the best trends & investment opportunities for our PRO members.
We then share our learnings in a weekly onchain PRO report and in our PRO-only Discord channels.
Ready to level up? 🚀
P.S - Tomorrow's PRO report is on the tokenomics of $IMX & $MATIC! Are these good investments for the bull market? Find out tomorrow. 😶
---
What's Next? 👀
There's a clear lesson from this suit: Don't pre-sell anything.
If you want to build a web3 game, metaverse, or community, build that first. ⚒️
That's your product and should therefore be your main focus.
Don't launch an NFT collection before you even start building the game.
If you do that, you're using NFTs to raise money. That will increase the expectations of your community (who now expect profits), and it will put the SEC on your tail, which screws you in the long term.
Instead, focus on building the product. Once it's ready, sell it.
And use NFTs if it makes sense for your business. NFTs offer an array of benefits and can be used in millions of ways.
But if you're going to integrate NFTs into your business, you better do it because it enhances the experience of your product, not because you want to raise funds.
Lastly, remember that NFTs do not provide ownership in a company, which is what Tom was 'selling' when marketing Impact Theory.
We've stressed this point since Doodles said 'we're no longer an NFT project'. We wrote about that here.
TL;DR: Doodles expressed the fact that Doodles holders are not the owners of the project and therefore don't have the right to decide the future of the company.
This stirred a lot of controversy in the Doodles community but it also helped everyone wake up to the fact that NFTs don't actually provide ownership.
We talked about this extensively on the podcast here:
So there are a few key takeaways from this:
Don't pre-sell anything. Build your product first

Don't promise profits when launching a token (fungible or non-fungible)

Stay away from projects that promise life-changing returns

NFTs & most other tokens do not provide ownership in a company
I hope that this helps you understand why the SEC came after Impact Theory and why they most likely will go after others too…
A lot of projects will be burned, so you need to be careful when choosing your investments. There are so many good things happening in web3 right now.
By choosing your investments wisely, you can set yourself up for the upcoming bull market (which is already starting).
Stay away from hype cycles and keep winning friends! 🚀
---
Thanks for reading. And remember, you're strong, you're powerful, you're alpha! ❤️
See you soon. ✌️
---
Join us on Discord | Follow us on Twitter
Disclaimer: This article is for informational purposes only and not financial advice. Conduct your own research and consult a financial advisor before making investment decisions or taking any action based on the content.