GM DOers! 😎
Last week, we wrote about how L2s were eating the world. From Eclipse to Canto, every news story was about ETH L2s. 🌊
This week, the narrative switched to NFTs.
Pudgy Penguins launched their toys in Walmart 🛒

VeeFriends launched action figures in partnership with Mattel 🦸

Pokemon cards migrated onchain with Courtyard ⛓️
All of the positive news flowed after the NFT event held by Art Blocks in Marfa, which united art enthusiasts for a celebration of NFT generative art. 🎨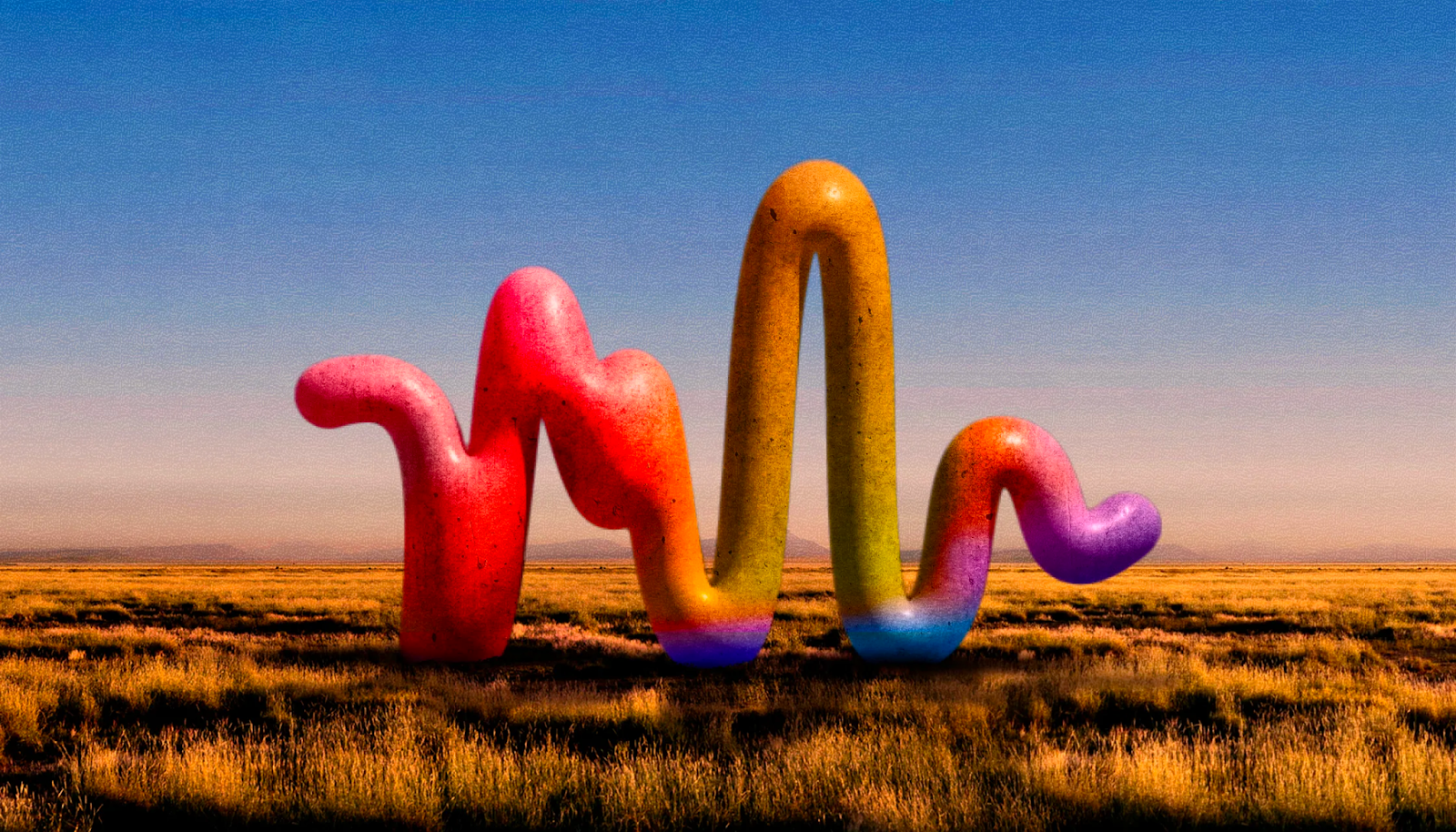 The event concluded last Sunday, on the 24th of September, and NFTs have had their best week in 2 years. 📈
Today, we'll walk you through the top 3 news stories that occurred this week. Let's go. ⏬
---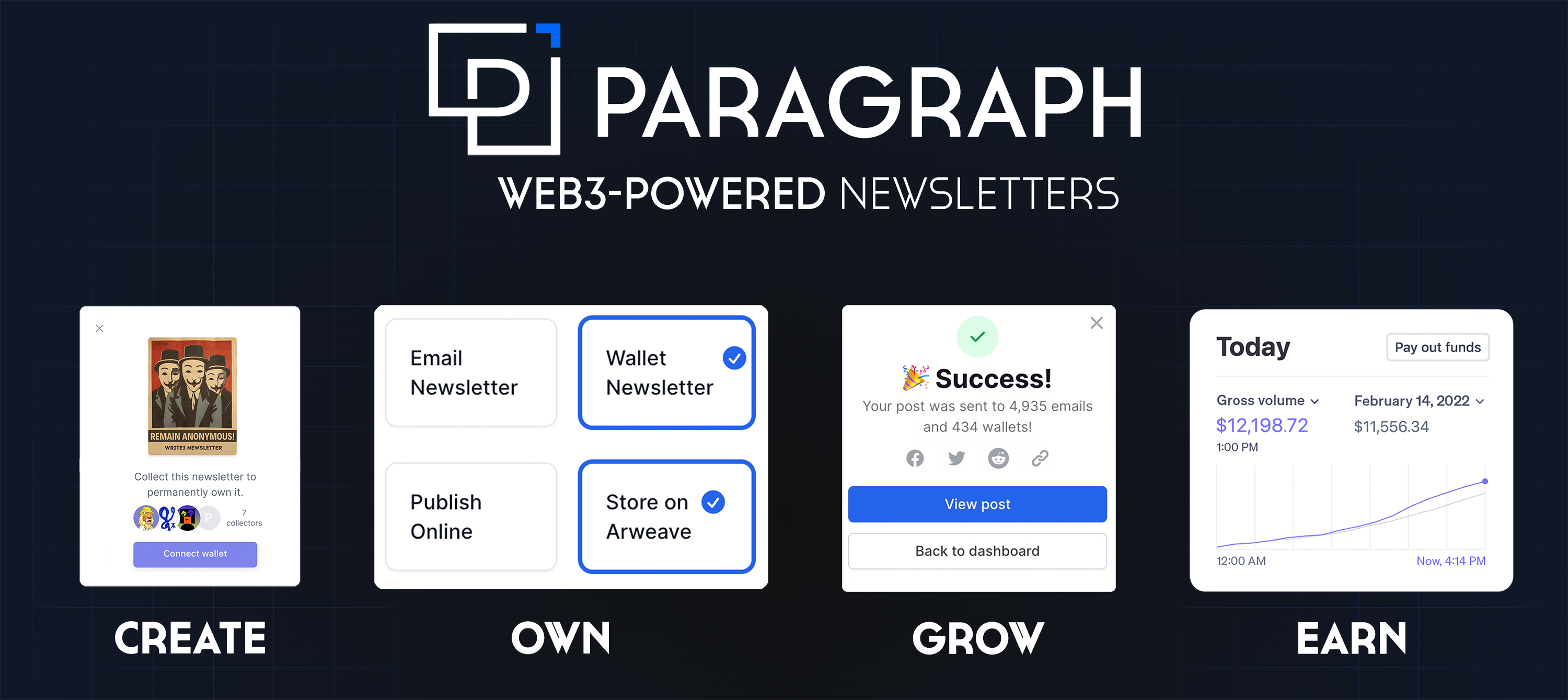 Paragraph powers modern newsletters, enabling readers to own their content and creators to share revenue with fans.
Web3 Academy has already transitioned to Paragraph because it's the future of newsletters.
If you're a creator, writer, or keen reader, explore Paragraph's early opportunities!
---
Pudgy NFTs in Walmart 🐧
For weeks, Luca Netz & the Pudgy Penguin team have teased that something big is coming. Something called 'A Brave New World'.
This was very anticipated news. On Tuesday, we found out what all the hype was about.
Pudgy launched toys in 2,000 Walmart stores in the US. Huge.
For reference, there are 240 million customers walking into Walmart every week. 🤯
Pudgy Toys have secured a special spot in Walmart for the next 6 weeks – part of Walmart's pallet program – which provides them with a display in the middle of the store.
Gaining such prominent real estate is huge for Pudgy's marketing, and it underscores Walmart's confidence in blockchain-supported toys. 🥳
Each toy carries a QR code linking to Pudgy World, a metaverse where buyers instantly get an NFT and a web3 wallet. Learn more about it here.
This isn't just a win for Pudgy Penguins, placing their brand before millions, but also a major stride for the broader web3 ecosystem.
If you want to learn more about Pudgy Penguins, visit our PRO report on them here.
Pokemon Cards Migrate Onchain with Courtyard 🃏
Everyone & everything is migrating onchain, physical Pokemon cards included. That's because onchain >>> online, as we always emphasize.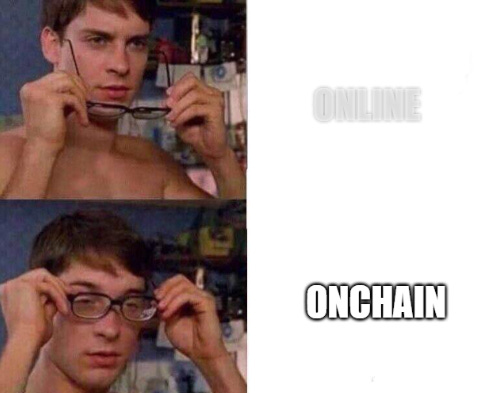 This week, Courtyard, a platform that tokenizes & custodies physical assets like trading cards, sneakers, watches, and coins, launched physical Pokemon cards onchain.
How does it work? You own the asset onchain (on Polygon) while Brink's (a vault) custodies your real-world asset in their secured locations. 🔒
Last week, Courtyard released 175 packs, each priced at $5, each including a Pokemon card.
The goal? To stress-test their platform for future drops. The test was successful, and the cards brought significant returns for those who minted. Some even managed to bag 100x instantly.
Upon a successful test, Courtyard released Premium Packs – valued at $300 – which also sold out instantly.
The reveal happens today (Friday) at 1PM EST. We'll then see who minted rare cards & who made some nice profits. 👀
These Pokémon card packs being sold by Courtyard essentially serve as a marketing campaign for their broader mission: to tokenize and vault your physical collectibles.
Here's what that process looks like:
Anyone who owns collectibles can submit an application and ship the collectibles to Courtyard.

Courtyard authenticates the collectibles and hands them over to Brink's for secure storage.

Courtyard then tokenizes the collectibles and mints an NFT directly to the owner's wallet.

The owner now possesses a digital collectible linked to the physical one.

They can list the digital collectible for sale, use it as collateral for a loan, or carry out any standard blockchain-enabled action.
Let's switch our attention to the VeeFriends x Mattel partnership. 👇 But first…
---
What are you Doing this Weekend? 👀
Got any plans this weekend? If not, we have you covered! 🤝
Our Web3 Investing Masterclass (currently 33% off) is ready to show you how to invest successfully in web3. 💰
Spending a few hours on educating yourself this weekend could distinguish you from 99% of crypto and web3 investors.
And, because we recently added crypto payments (Base, Polygon, Ethereum, Solana, Optimism, Arbitrum etc…), we chose to celebrate with a 33% discount – expiring soon. ⏳
---
VeeFriends Action Figures with Mattel 🧸
Just after the Pudgy announcement, VeeFriends came out with a big announcement of their own.
They partnered with Mattel (manufacturer of Barbie and Hotwheels) to release Masters of the Universe Origins Skeletor & VeeFriends Skilled Skeleton 2-Pack!
Terrible name. But these are essentially action figures built off of Masters of the Universe IP – OGs will remember MOTU. 💪
Here's what the action figures look like. If you want to see more, check out the unboxing session with Gary Vee…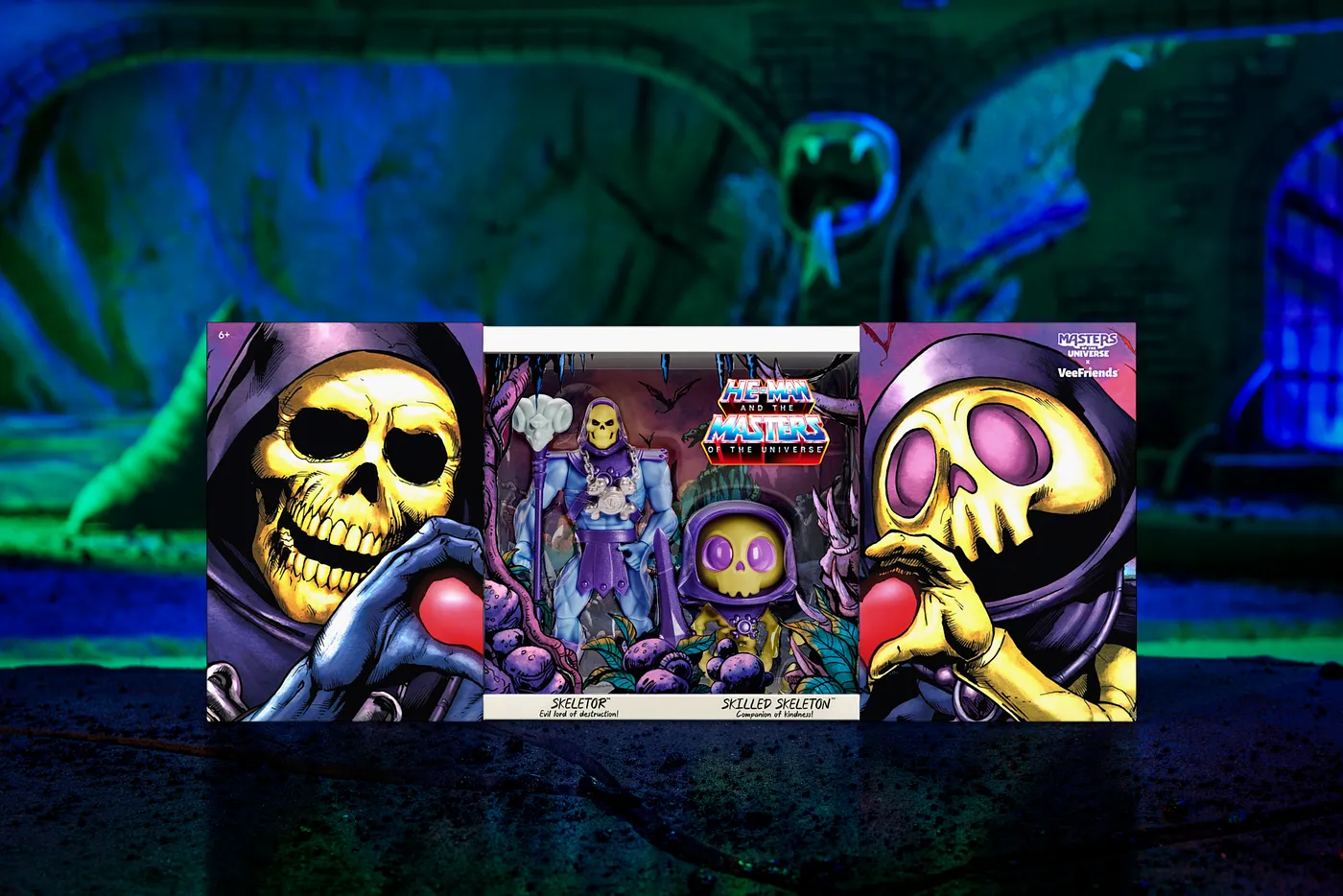 They'll be available worldwide for $45 on Mattel's official website starting October 6th.
The announcement doesn't mention anything about the customers receiving a digital version of the action figure, and VeeFriends holders can benefit from this only by attending a call with Gary Vee & a few Mattel representatives.
This looks solely like a way to spread brand awareness. No value will accrue back to VeeFriends holders apparently.
---
🎙️ Catch up on the latest news in web3
A lot is happening in the world of crypto and web3.
Get the lowdown on the latest news by listening to our Weekly Rollup on your favorite podcast platform.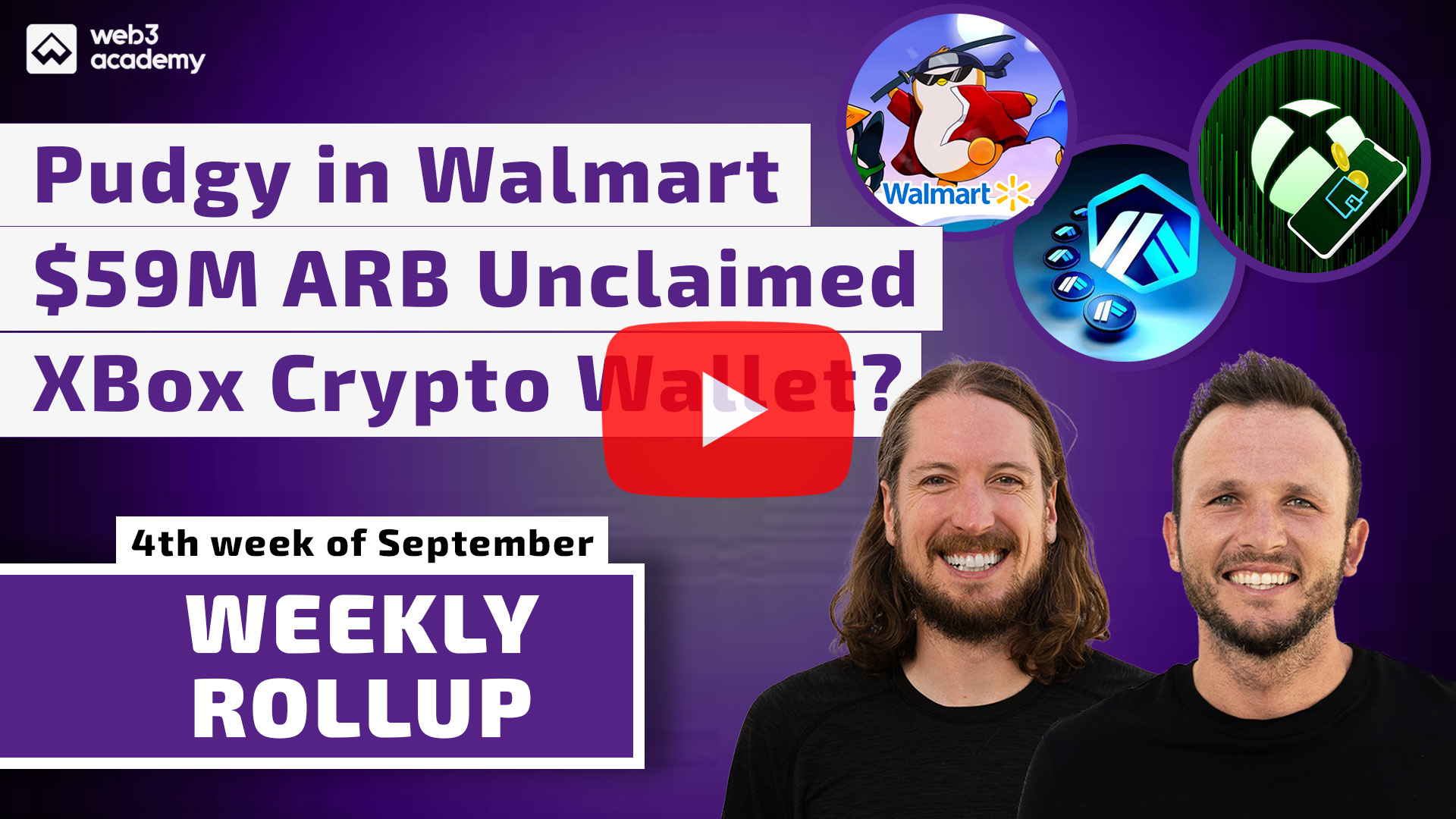 ---
Wrapping Up 🧵
The NFT landscape is changing.
Yesterday, we released a PRO report on how BAYC made 300+ millionaires. We also mentioned in that report that the BAYC blueprint – airdrop, airdrop, airdrop – is not sustainable, which is why we likely won't see another BAYC-like collection come up again.
The wider NFT space seems to understand that because it looks like we're pivoting.
Instead of launching derivative collections that cause dilution, we launch toys.
Instead of partnering with scammy projects, we partner with Mattel to spread the IP.
Instead of launching fake Pokemon cards, we're bringing the real ones onchain.
This space is adapting, and there are more and more projects that are utilizing NFTs as they're supposed to – provide digital ownership and a better experience for users. 🚀
Remember, NFTs are tools for your business. They're not the business itself. Your main revenue source shouldn't come from an initial mint or royalties.
It should come from a product or service – like toys or a game – that provides real value to your users.
And only after you've built your product should you use NFTs to build a community around your brand. A community that'll act like your marketing army, ready to advocate for your brand.
---
Thanks for reading. And remember, you're strong, you're powerful, you're alpha! ❤️
See you soon. ✌️
---
Join us on Discord | Follow us on Twitter
Disclaimer: This article is for informational purposes only and not financial advice. Conduct your own research and consult a financial advisor before making investment decisions or taking any action based on the content.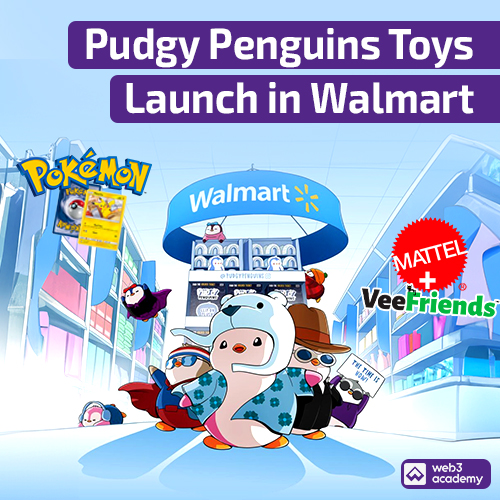 Collect this post to permanently own it.
Subscribe to Web3 Academy and never miss a post.