Good Morning Write3 family!
Coming to you from sunny Nashville, TN.
Here's:

•1 Write3 Tip
•1 Write3 News You Can Use
•1 Literary NFT Worth Collecting
1. Write3 Tip - What Do NFT Collectors Want?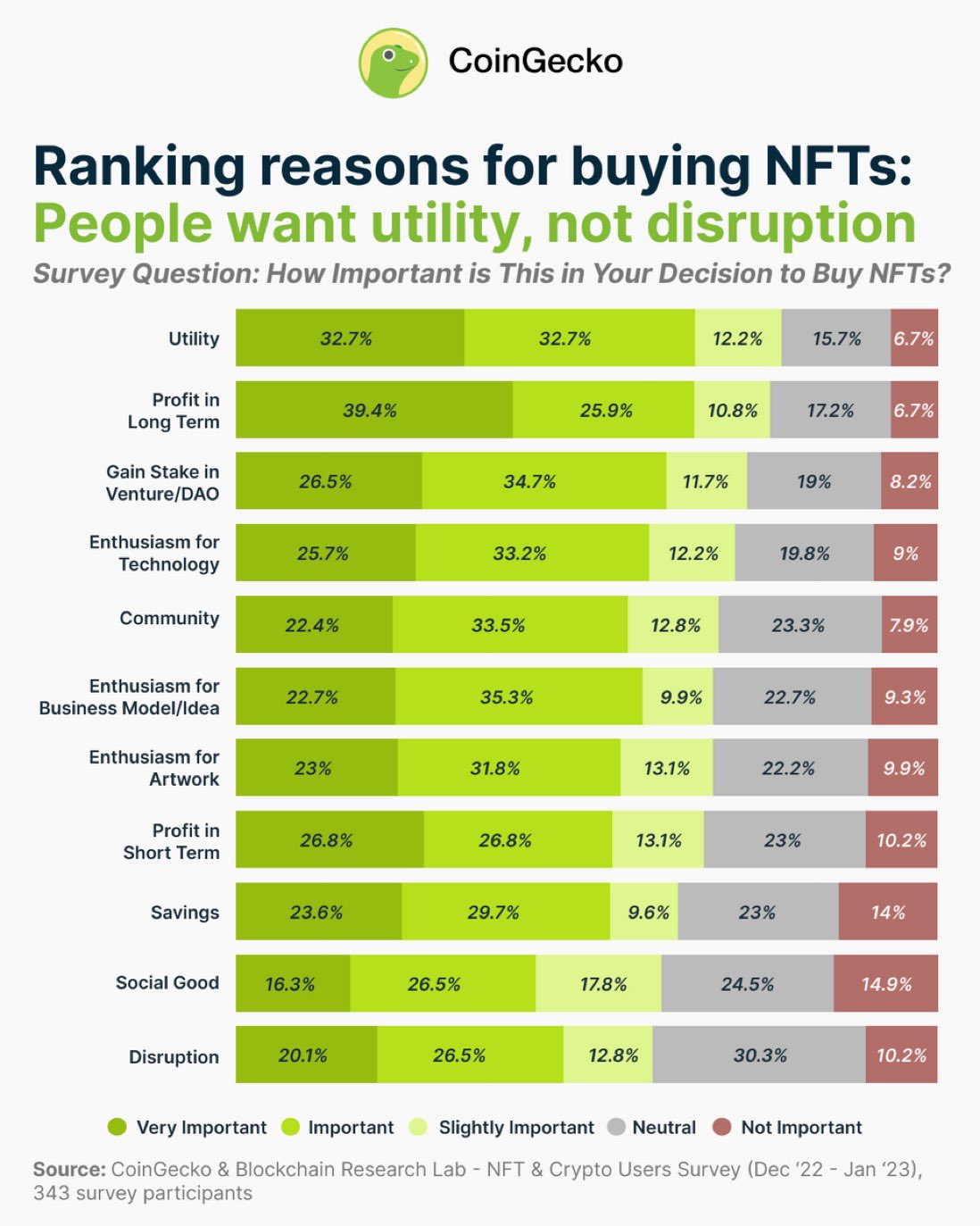 I came across this infographic the other day. It confirmed what I already knew, that NFT collectors care more about utility, profit and community than distribution or even the art. What does this mean for literary NFT creators? Here's 3 tips:

👉🏻 Offer Utility - Collectors want something in addition to your writing. For example, access to a Discord server, allowlists to future work or airdrops. (Collectors of this newsletter will be eligible for a free Riglan NFT - details below)

👉🏻 Keep Your Editions Small - This makes selling out collections easier, which offers collectors the possibility of flipping your work on the secondary market. (Today's newsletter is only 10 editions)

👉🏻 Create a Community - It sounds cliche, but as creators, you must create a place (Discord, Twitter DMs, Telegram) where your audience can hang out and communicate with you one-on-one. (Collectors of this writing NFT have access to my gated Write3 Discord)
By the way, if you want more Mirror tips and tricks, join the 30 Day Mirror Challenge! Classes starts Monday the 23rd.
2. Write3 News - Riglan Launches Today!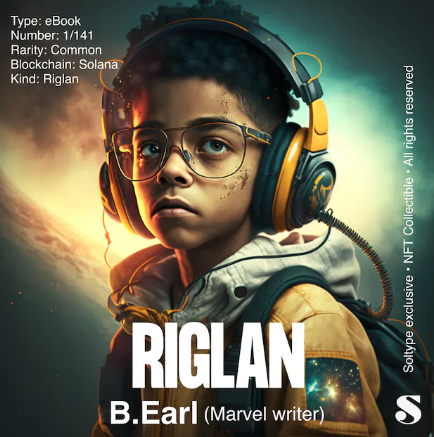 Long time readers of the 3ForWrite3 newsletter will know how much I like this project. Riglan is the brainchild of Marvel comic writer B.Earl. Owners of the Riglan NFT can connect with B and help shape the future IP of this story. An exciting project for sure!
I'd like to give away one Riglan NFT to a collector of this writing NFT. Hit that collect button and I'll draw a winner when we've sold out!
3. A Literary NFT Worth Collecting - Folklore
Speaking of creating a community with your writing, Rafa (known as Rafathebuilder on Twitter) is one of the best community builders in the literary NFT space. Rafa started his Folklore community with one Mirror essay. After it sold out, he's now offering Mid Season Passes. This is a great example of how literary NFTs can offer small editions (in this case 150), then create more NFTs (the Mid Season Pass) when demand allows.
🚨 A Quick Thank You 🚨
Last week's newsletter was the very first writing NFT on the Paragraph platform and it's now sold out! Thank you for your support and for collecting last week's edition. And big Thank You to Colin Arms and the Paragraph team for believing in writing NFTs. Writing NFTs offer authors freedom and control, while allowing us to reward and engage our audiences like never before.

Long Live The Writing NFT!
---
Thanks for reading!  
For more Write3 content, be sure to check out my socials -->> Linktree.  
Interested in sponsoring the Write3 Newsletter?  Email me at write3@gregyounger.xyz
#writing
#web3
#literary nfts
#nfts
#crypto