We're excited to announce the launch of collectible content on Paragraph!
Collectible Posts
Starting today, writers can mint their posts as NFTs, turning their writing into limited edition content with verifiable proof of ownership. This opens up an additional revenue stream for writers, unlocks new methods of creative expression, engagement & distribution, and establishes provenance & authenticity for written works.
Collectible posts can also be used alongside our existing token-gating features: build a community around your work by gating your future newsletters, making your best content accessible only to your collectors.
One example of community building is Greg Younger. He's been steadily building up an email audience with his Paragraph newsletter, and he's now giving his audience ownership by turning them into collectors. His first newsletter quickly minted out, with collectors being granted access to a gated discord, entered into a giveaway, and allowlisted for future airdrops & free mints.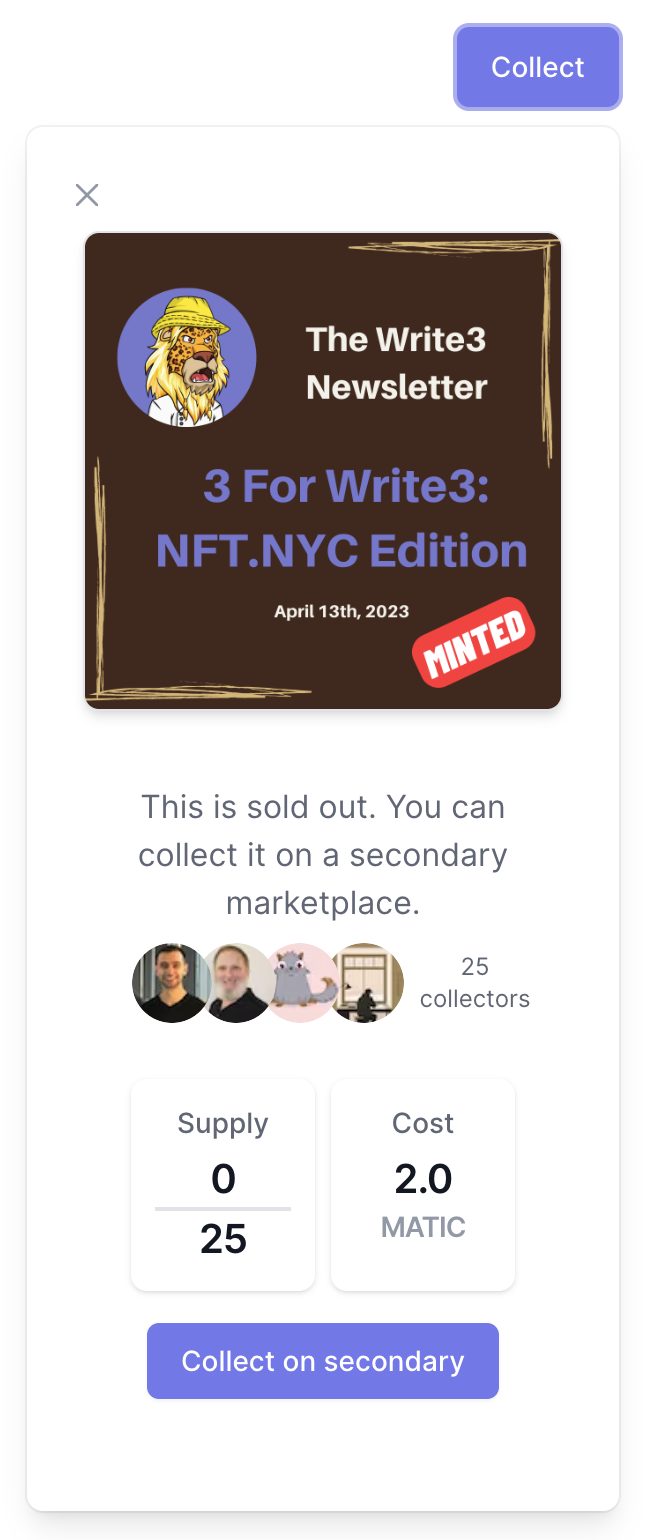 Collectible Highlights
Alongside collectible posts, we're also announcing collectible highlights.
As readers, we all have those moments where a specific sentence or paragraph resonates with us deeply. Now, with collectible highlights, you can immortalize those words by highlighting them & collecting them as NFTs. This feature enables you to curate a personalized collection of your favorite writing, adding a new dimension to your reading experience on Paragraph and providing direct feedback to writers (and other readers) on which parts of a post resonate most.
Think of this as a digital-first, web3-native equivalent to clipping something from a newspaper or highlighting it in a book.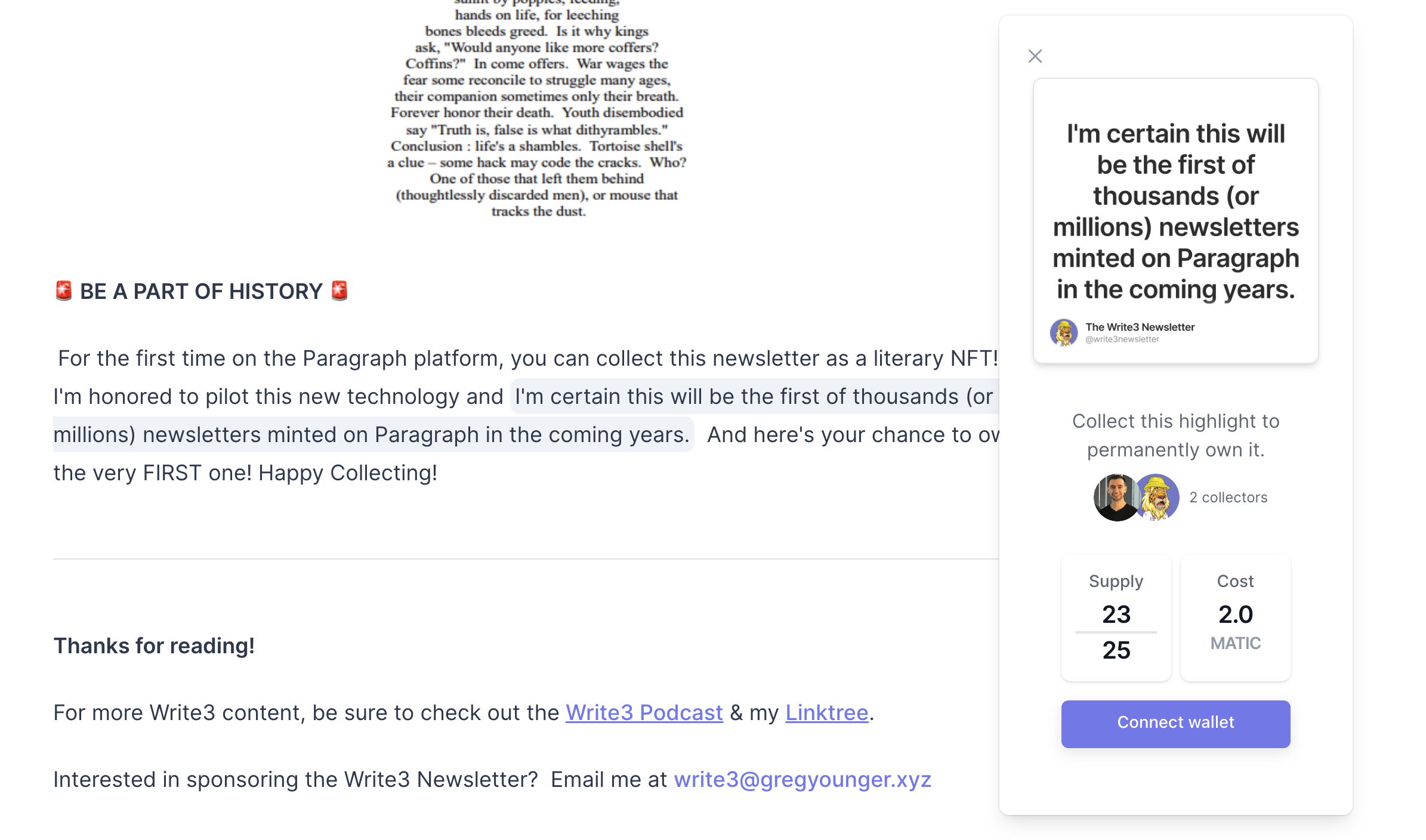 ---
In both of these features, writers can choose to use either Ethereum or Polygon for the NFTs. Writers can also change the supply and cost to adjust scarcity & value, as well as upload custom artwork to use.
The proceeds from all of your collected content can be directed to a separate wallet address (including a smart contract), allowing you to split funds with co-authors and beyond. For example, This Week in Farcaster is directing all funds to Purple DAO to further fund Farcaster development.
These features are free for writers. Paragraph takes 5% of the primary sales from readers whenever content is collected.
We're excited to see all the new ways that creators & their audience use collectible content on Paragraph.
Other Paragraph improvements
We have a few other notable improvements we're excited to announce:
Add multiple contributors as co-authors to your posts.

Paragraph AI improvements: use GPT4 to generate sentences & paragraphs based on your previous writing.

We now support EIP1271 wallets for logging in.

We now support using GA4 and GTM for analytics.

Dark mode!