2022-01-04
—
We start the year looking back, seeing all that has happened and selecting the positive things, as always.
They say there are two types of people, Talkers or Doers. I don't think I ever agreed to that statement. There is a third group of people: Talkers and Doers. These are the true #Builders of the ecosystem.
I love looking back and seeing what we've accomplished. Pointing out the mistakes, learning from those uncontrolled decisions that sometimes bring you success and sometimes turn into regrets. I try to improvise more and more, but the truth is that experience allows you to make quicker decisions. In the idea of construction, there is also the idea of reconstruction or improvement. Laying the foundations, thinking in the medium term and leaving it open, so that it can evolve.
This is about thoughts...

2023-01-21
—
Another year has come and gone, and as we reflect on the past, we see the progress that's been made and the setbacks we've faced. Many crypto-native brands have paved the way in Web3, but even traditional brands are trying to catch up.
Four years ago, we set out to create the first community-led Web3 strategic design studio: FLOC*. We were pioneers, and now we see that others are following in our footsteps. New studios and agencies are popping up, and even older ones are shifting their focus. But being a pioneer doesn't guarantee success - it's about continuing to innovate and never falling behind.
The concept of Brand3 is gaining more and more traction. We're working to improve the methodology for Web3 brands and taking risks to find new ways to build loyalty and relationships with communities. We're lucky to be a part of this constantly evolving ecosystem, where blockchain technology is finally being understood and applied to provide real solutions.
Every week, I try to highlight the three most positive news stories in the world of Brand3, because it's not just about instant success. It's about building it into every aspect of an organization, and working towards a utopia where the relationship between people and brands is improved. It's similar to decentralization - we must strive to understand it and work towards it.
This is still just the beginning of the journey.
---
The Music
---
The Links
New blockchain-based decentralized organizations give users financial incentive to spread brand narratives of their own. The concept of headless brands comes down to community-driven brand dynamics of projects which have no centralized management.
Life is not fungible. We're all an ERC-721. We've discovered the power of digital assets and how to connect them to the real world. A sense of ownership is inherent to being human. We are the choices we make. The choice is what makes us different and at the gives us an identity at the same time.
Immersed in the middle of the DAO Season, it's time to lay the foundations again. It will undoubtedly be the year of Decentralized Autonomous Organizations. We have a challenge and an opportunity to create the governance of the future from scratch. Without a doubt, this is exciting and hopeful.
---
The Tweet
---
The Key
"No great discovery is made without a bold guess"
Isaac Newton
---
The Word
DYOR — "Do Your Own Research"
One of the first rules of investing. Educate yourself and look around. Even if you have a friend who is the crypto expert in your neighborhood you should rely on yourself to make the ultimate decision.
---
The NFT
Collect this post as an NFT:
---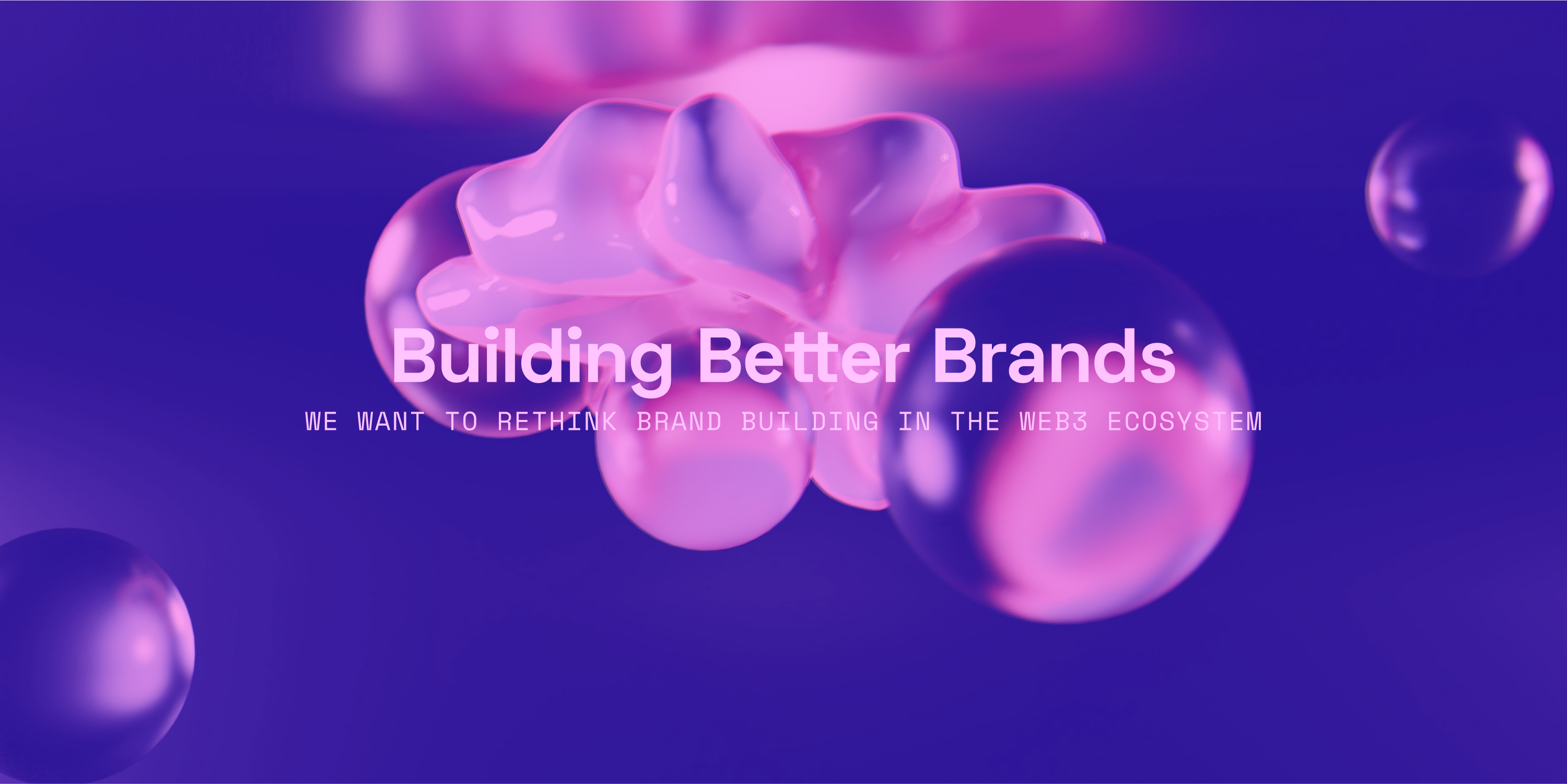 ---
Written and designed by @esdotge with the collaboration of @lets_just_jump
Collect this post to permanently own it.
Subscribe to Brand3 and never miss a post.