Greetings testers! The month of May has always been a fun time for us, packed with new app features to try. This year, Google I/O's focus was on AI, sparking a lot of interest. Not to be left behind, Microsoft and OpenAI have also sped up their work on ChatGPT. So, let's dive in and see what's new to explore!
Newsletter Guide
Here's your guide on how to make the most out of this newsletter:
🤳 Gear up with your mobile phone and desktop devices.

📩 Scan through the newsletter, picking out the apps that pique your interest.

👀 Dive deeper into our TestingCatalog posts to discover how to put these apps to the test.

📲 Roll up your sleeves and try them out yourself!
A quick two-minute skim through our newsletter will surely ignite your curiosity, but the real fun begins when you explore these features firsthand. While not all features may be accessible and some of them might not be new in your case, rest assured that everything mentioned here has been personally tested by me.
For this edition, we've organized the content into three distinct sections: AI, Web2, and Web3. Also, keep an eye out for the 'NFTT - New Features to Try' segment in lieu of our usual 'In Case You Missed' section. Toward the end, you'll find updates on the TestingCatalog project.
Last but definitely not least, do make sure to stop by our Early Access section. It's a treasure trove for the beta testing community, filled not only with opt-in early access links but also exclusive invites available for distribution. More details can be found within the Early Access Section.
With that said, let's jump into the heart of the newsletter!
---
AI
The AI arena has been buzzing with advancements this past month. The friendly rivalry between Bard and ChatGPT is really heating up. Despite Bard's strides, its model plays catch-up, often producing fabricated responses. Google is certainly going to need to amp up its model training to stay competitive. The wave of AI is swiftly sweeping across every product, and tech departments everywhere are exploring ways to integrate AI into their products and processes—I'm no exception.
While Bard AI is worth a try (you can use a free VPN to access it from a US IP), I wouldn't necessarily label the experience as exhilarating. On the other hand...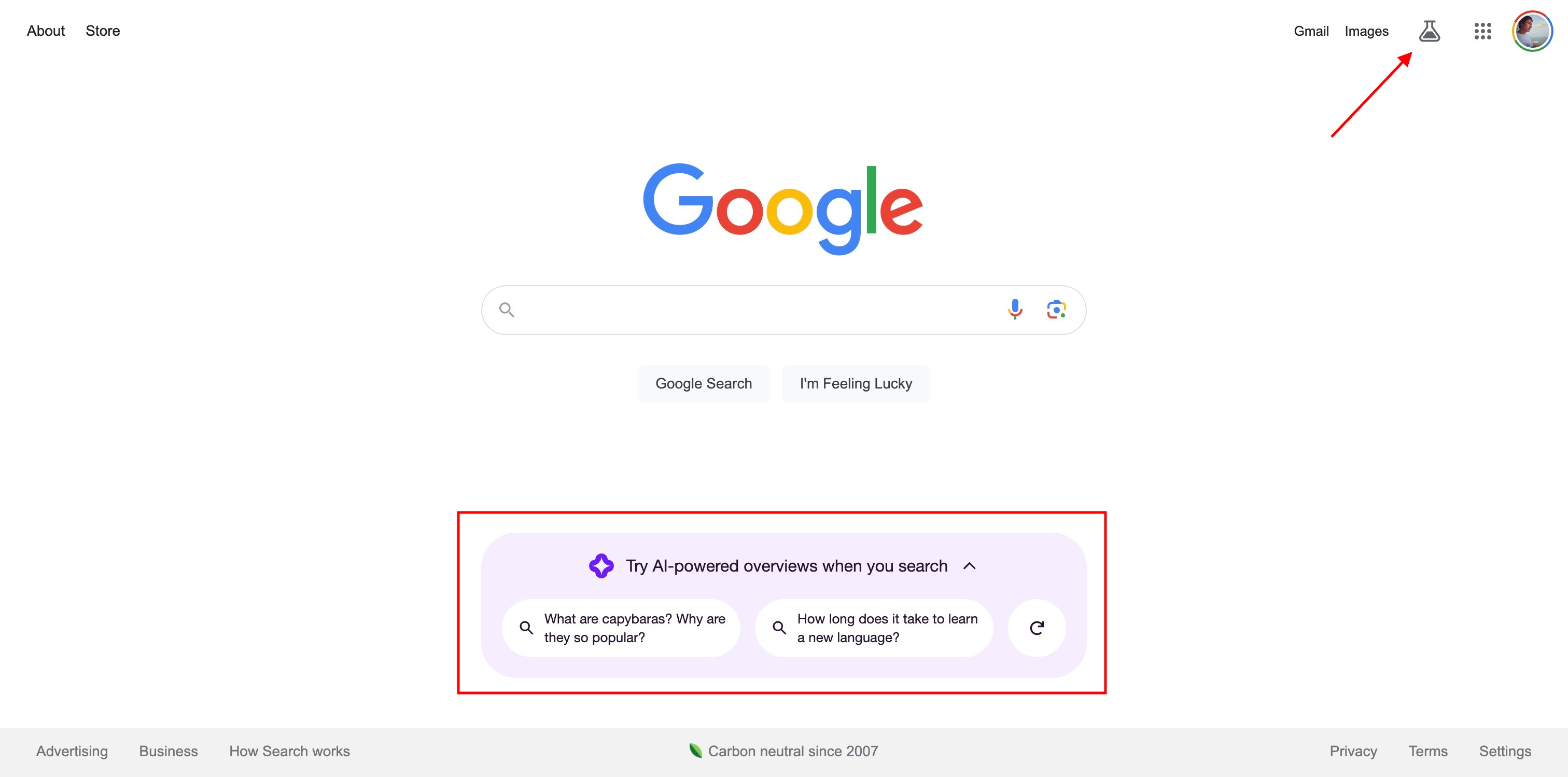 Google's innovative Search Labs and Generative Search Experience are now accessible to U.S. users, bringing a new dimension to user experience with enhanced AI integration. For those outside the U.S., these features are available via VPN. Despite these advancements, Google is diligently working to minimize the impact on SEO, demonstrating a commitment to a balanced and stable transition.
ChatGPT is a whole different story. Its plugins are highly potent, giving ChatGPT the ability to access the most recent information. The voice-to-text feature in the ChatGPT mobile app is the finest I've encountered, enabling a fascinating conversation with ChatGPT that elevates the experience. ChatGPT Plus is a valuable investment right now for anyone, especially for those eager to explore its Beta features. The GPT4 model is significantly superior to GPT3.5. If you're an iOS user located in a region where the ChatGPT app is available, I highly recommend giving it a try—even without ChatGPT Plus.
ChatGPT
Google Bard
Google AI Labs
Bing AI
---
Web3
The Web3 space continues to be a hub of fascinating new experiences that are a thrill to test. Recently, I received an invite to Farcaster Network, an interesting platform that links your wallet to your profile, providing easy access to NFTs and a seamless integration with Paragraph. This is currently by invitation only, but I've requested some invites for our community—keep an eye on the Early Access section for updates. Additionally, the Floor NFT and ETH portfolio app has expanded to SOL, and the Phantom wallet for SOL has become multi-chain with added ETH support.
However, the most intriguing app I've tested lately is Worldapp, founded by OpenAI's CEO. This blockchain-based app allows you to verify your identity by interacting with an Orb. Currently, without verification, you can mainly explore their concise web3 educational materials. They've announced an upcoming integration with ENS that will allow you to attach your identity and exchange assets with others. This project is being marketed as a solution to prove humanity in the rapidly advancing AI era. I'm keeping my fingers crossed that they'll make a stop at Web3 Berlin as part of their Worldcoin summer tour, giving me the chance to try it out. In any case, it's certainly a project worth following.
World App
Phantom
Wrapcast
LooksRare
Trust Wallet
Floor NFT
Tonkeeper
Blur.io
Zora
---
Web2
Web2, in my view, has been somewhat stagnant for over a year now, failing to bring any substantial innovation or excitement. In 2022, we witnessed a flurry of web2 apps attempting to integrate web3, and now we're seeing the same trend with AI. It's only just begun, but I'm confident we'll soon be seeing an abundance of copilots and AI assistants embedded in Instagram, TikTok, Snapchat, Telegram, and other social media platforms.
Twitter is currently undergoing an interesting transformation, but none of its features stands out as particularly innovative. Meanwhile, Meta continues to borrow features from Telegram, this time with Broadcast channels. Discord is finally getting proper usernames, and WhatsApp now has message editing. Groundbreaking, right? (Yes, that's sarcasm).
Bluesky
Twitter
Capcut
Discord
Google Authenticator
Google Translate
TikTok
SwiftKey
Instagram
WhatsApp
Notion
Signal
Zapier
---
Early Access
To celebrate and reward our most active community members, I'll be hosting a raffle this May for 2 Farcaster and 2 Floor NFT invites. And keep your calendars marked for June, as I anticipate having invites for 🔵 Bluesky and 🟣 t2 Social to offer then.
To enter the raffle, you'll need to be a collector of one of the TestingCatalog newsletter issues on Paragraph. So far, we have three issues available. Each costs 1 MATIC and is limited to 10, with each offering its own unique set of utilities:
Come Back Edition #199 - Offers a Raffle Pass and Discord Pass

ICYMI edition #200 - Comes with a DAO pass to TestingCatalog governance, Discord Pass, and Raffle Pass

FTT edition #201 - Grants a Raffle Pass and Discord Pass
All of these are still available for minting on Paragraph. Additionally, you can like and retweet this tweet for a chance to receive either the #199 or #201 issue for free, thus securing your entry into the raffle.
So, go ahead and mint one of the posters to confirm your spot in the raffle, or interact with the tweet to show support for the publication! 👇
A bit more about the May invites:
Floor NFT is a sought-after, invite-only portfolio app for NFTs on ETH and SOL blockchains.

Farcaster is a Twitter-esque social network powered by web3. I use the Wrapcast client to access it. It boasts numerous unique features related to NFTs and Paragraph.
Stay tuned for the next raffle in June—more exciting opportunities await!
---
TestingCatalog Updates
I'd like to take a moment to share a few updates on three different topics:
Newsletter
After considering various platforms like Paragraph, Beehive, Substack, and Ghost, I've chosen Paragraph, and I'm delighted with its free and web3-enabled offerings like collectables and forecaster integration. I also discovered a popular newsletter titled ICYMI, which led me to reevaluate and rename mine. Now, it's called NFTT—"New Features to Try"—which I believe best encapsulates its purpose. All the features I highlight are ones I've personally experienced and am eager to share with you.
Regarding the newsletter's structure, while I'll continue to use Tiers to prioritize which apps to test, I don't find this division useful for the newsletter. From now on, I think AI, web3, and web2 sections will be more relevant. This is mainly due to the fact that I'm now publishing 3-5 posts a day on average, rather than the previous 1-2. And here's why:
Publishing Pipeline
As I've previously shared on Twitter, I've been able to leverage ChatGPT-4 to automate my publishing pipeline. While I still test everything and share my experiences, the real magic happens in the automated workflow that follows. There's so much more that can be done with automation, and this is one reason why the launch of the Discord server has been slightly delayed.
Discord Server
I aim to automate content curation from external links on Twitter, blogs, and news websites. This will take some time to implement and cost estimate. However, the main reason for the delay is that I anticipate having more free time in June and want to ensure I can warmly welcome the TestingCatalog community during the launch and maintain a high level of engagement.
On the bright side, this gives you more time to collect newsletter posters, which will secure your access to all gated channels on the TestingCatalog Discord.
Happy Testing! If you find this newsletter useful, please share it with your friends. Let's continue exploring and enjoying new app features together! 👇