GM DOers! 😎
Last Friday, we wrote a piece called It's Airdrop Season, Babyyy! 🥳. Most of you really seemed to enjoy that.
Similarly, on Wednesday, we dropped a newsletter where we went over the different innovations coming out of Solana Breakpoint – you guys loved that too.
So today, we thought we'd combine the two and deliver a piece that puts a few airdrops and migrations that are happening on Solana, on your radar.
PLUS: A recap on why everyone's flocking back to Solana & whether or not you should invest in $SOL. 🤑
Let's get into it. ⏬
It's Solana Week @ The Onchain Gift Shop
This week we're giving away a Solana Saga mobile phone (valued at $1000).
This phone was built to power web3 and offer users a more seamless and secure experience when interacting with the Solana blockchain.
Here's how you enter: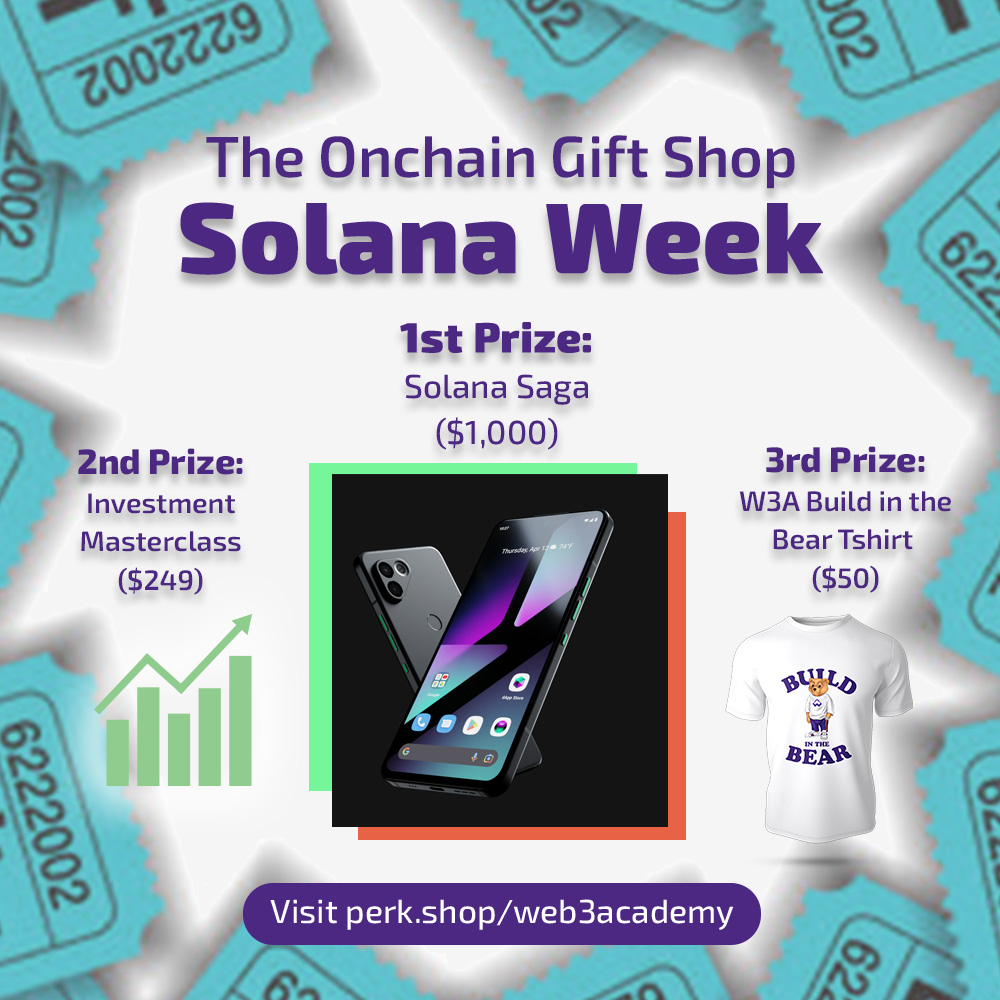 Jupiter $JUP Airdrop
🪐
Jupiter stands as Solana's premier DEX aggregator, enabling users to seamlessly transact across multiple Solana-based DEXs such as Serum, Raydium, and Mercurial Finance, while ensuring they secure the most favorable swap rates available.
Yesterday, at the Breakpoint conference, they announced an airdrop for early users.
Furthermore, they've also announced a few exciting new features on their app:
With all of these new features, plus the fact that they're decentralizing the protocol by dropping a token, Jupiter is positioning themselves as one of the top apps on Solana.
Pyth Network Airdrop on 27 Different Chains
🤯
Pyth Network, an oracle akin to Chainlink, is spreading its wings, launching the $PYTH token to 75,000 wallets across a whopping 27 blockchains.
The criteria? You had to use any application powered by the Pyth Network in the back-end, before November 1st.
Now here's the deal… Users typically don't pay attention to the underlying technology of apps they use.
It's like being unaware that Twitter is built on MySQL—it's not the front-facing feature.
So, those getting $PYTH might not even know what Pyth Network is, let alone care about the airdrop.
It's like handing out Canadian election ballots to non-Canadians; without a stake, they're likely to discard it.
The risk is clear: uninformed recipients could sell off the token immediately, potentially tanking its value. 📉
Typically, effective airdrops fulfill one of two things:
They empower decentralized governance by rewarding active ecosystem participants

Fund builders to foster growth – a winning strategy for $OP and $ARB for example
As it stands right now, Pyth's airdrop seems to not fulfill either of these, as it's casting a net of users that's too wide.
This is not to say that $PYTH won't be a good investment. It might be. However, as it stands right now, these are the risks we're seeing and you need to be aware of them.
---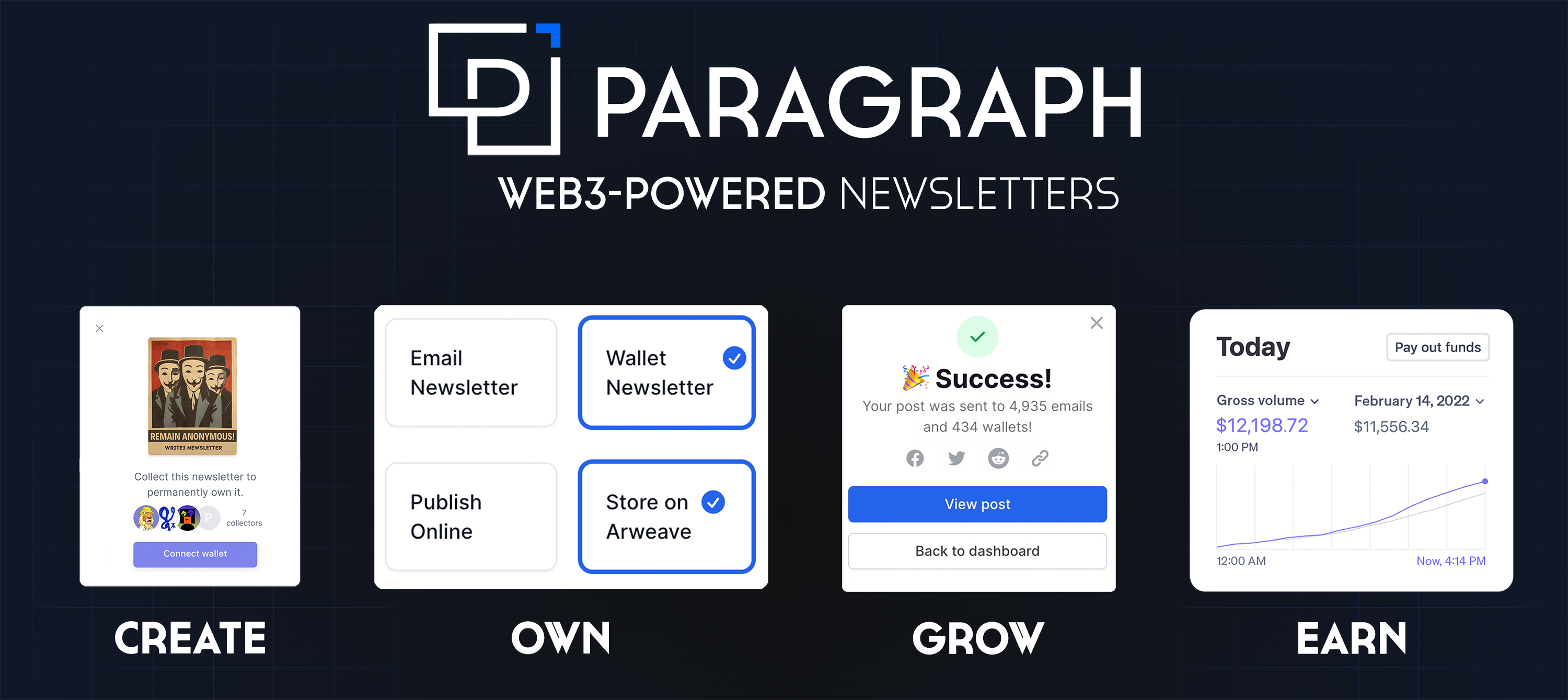 Paragraph powers modern newsletters, enabling readers to own their content and creators to share revenue with fans.
Web3 Academy has already transitioned to Paragraph because it's the future of newsletters.
If you're a creator, writer, or keen reader, explore Paragraph's early opportunities!
---
Everyone Moving Back to Solana
🌊
Remember when y00ts, DeGods & other bluechips NFTs were moving away from Solana? Yeah, that was only 1 year ago.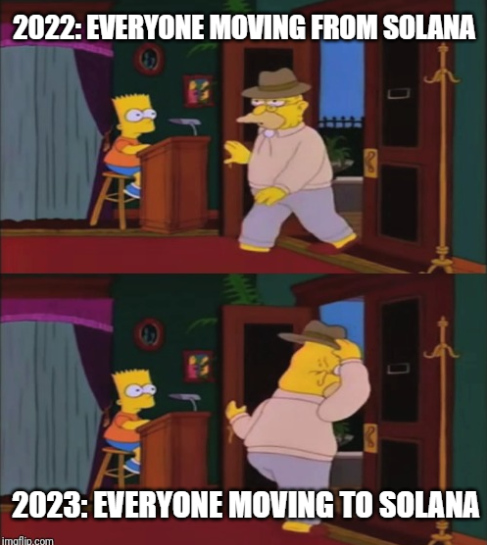 Now, everyone's seemingly moving back. Helium did it in the spring, and Render just followed suit. Let's talk about that.
Helium's Shift to Solana: A Leap for Scalability and Speed
⚡
Helium decided to jump onto Solana's bandwagon on April 18, 2023 and at Breakpoint, they discussed why they did it.
The big idea? To take advantage of Solana's zippy processing speeds and to get ready for some serious scaling up.
Helium's game is all about connecting a ton of devices without a hitch, and Solana's tech is just the ticket for that.
We wrote more about Helium here.
Render Choosing Solana Over Ethereum
👀
Render Network just shifted from Ethereum to Solana, and for $RNDR holders, it's time to switch your tokens with their Upgrade Assistant.
To make the migration smooth, the Render foundation has put up a 1.14 million $RNDR (over $2 million) to cover all gas fees for users who migrate, for the first 3 months.
Why Solana? It's all about speed, cost, and scale, perfect for Render's goal.
Render aims to connect artists and studios in need of GPU compute power with mining partners willing to rent their GPU capabilities out.
For this to happen, they need low costs & fast settlements, something that Solana offers.
Let's talk more about why everyone's building on Solana again. 👇
---
The Latest in Web3
🗞
Listen to our Rollup episode to get caught up on the latest news in web3.
On your favorite platform.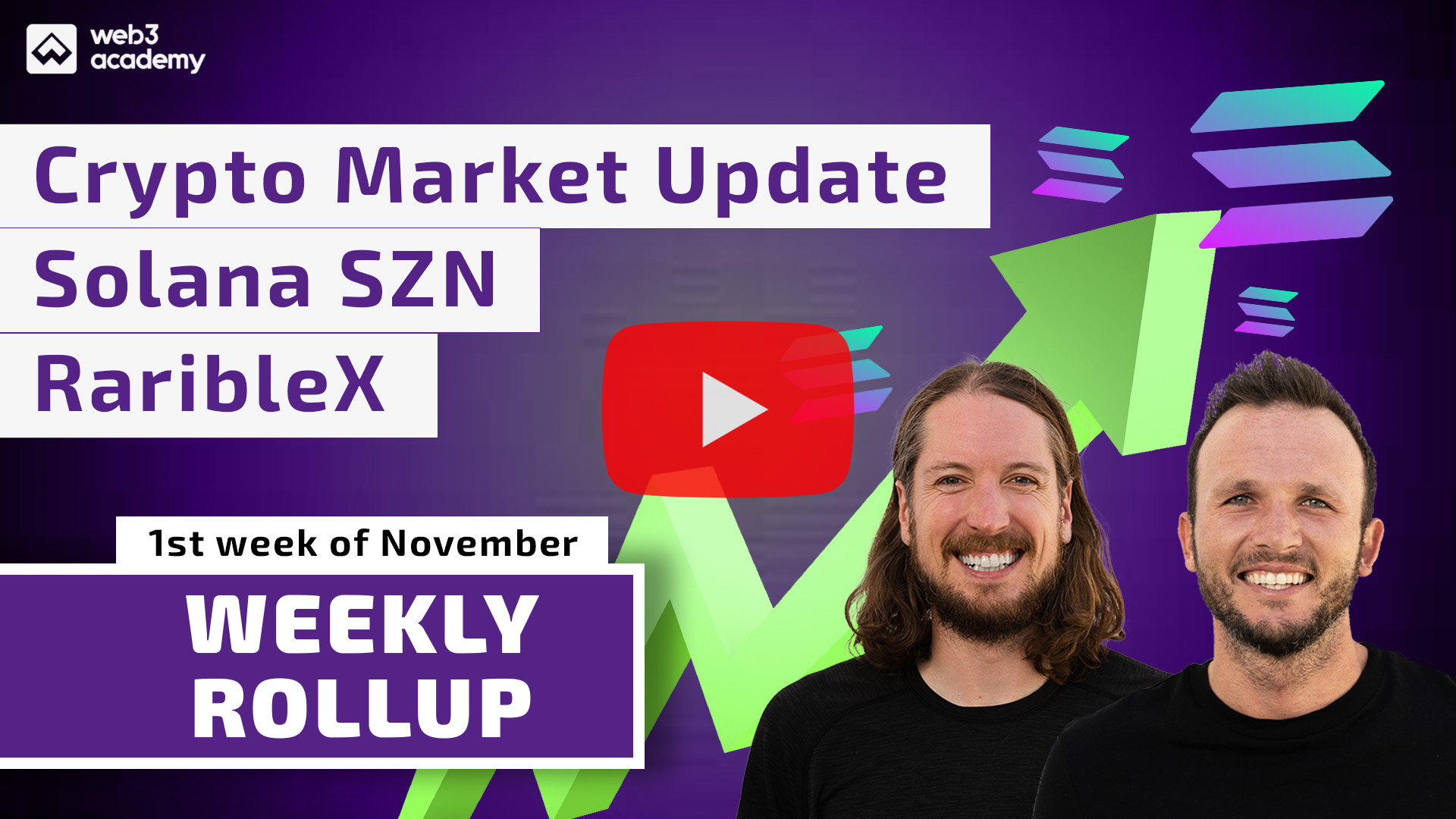 ---
Wrapping Up — Why Solana is Back in the Spotlight
⭐
Everyone's talking about Solana again, and it's clear why: it's fast and getting even faster with an upcoming upgrade dubbed Firedancer, which could potentially skyrocket its TPS to 1.2 million.
Read our X post to learn more about the 10 benefits of Firedancer.
The speed and future scalability of Solana are drawing in big projects like Helium and Render, all aiming to be early adopters in a rapidly expanding ecosystem.
Does this mean a mass shift from Ethereum to Solana is on the horizon? Not necessarily.
Every project has its own priorities, and the choice between Ethereum's settlement layer and Solana's execution layer depends on those needs.
Take the Eclipse chain, for instance. It's a blend of Solana's execution prowess, Ethereum's settlement capabilities, Celestia's data availability, and Risc Zero's proving mechanisms.
This shows that both Ethereum and Solana can co-exist and thrive, as they're focused on different use cases.
Now, if you want to capitalize on the bull market it's worth watching Solana. I've shared insights on $SOL's potential for growth in the current market here.
I've been also screaming at our PRO members that it was finally $SOL's time, before we even crossed the $30 mark.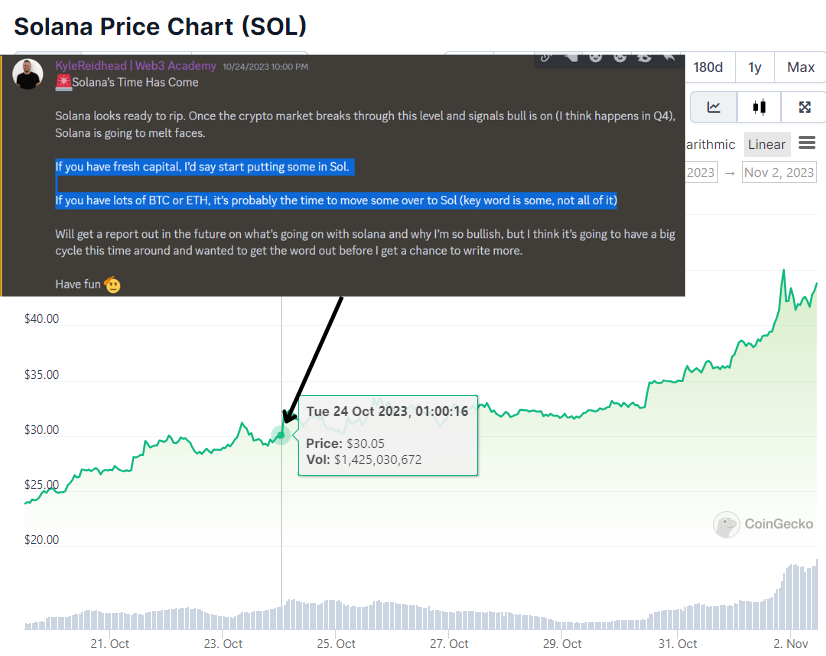 Looking ahead, $SOL seems poised for a strong performance in this cycle.
However in the long run, there are some risks regarding centralization and future token unlocks, which can hurt Solana.
If you want to get up to speed, you should read our PRO report on the tokenomics of $SOL.

---
Thanks for reading. And remember, you're strong, you're powerful, you're alpha! ❤
How'd you feel about our read today?
---
Join us on Discord | Follow us on Twitter
Disclaimer: This article is for informational purposes only and not financial advice. Conduct your own research and consult a financial advisor before making investment decisions or taking any action based on the content.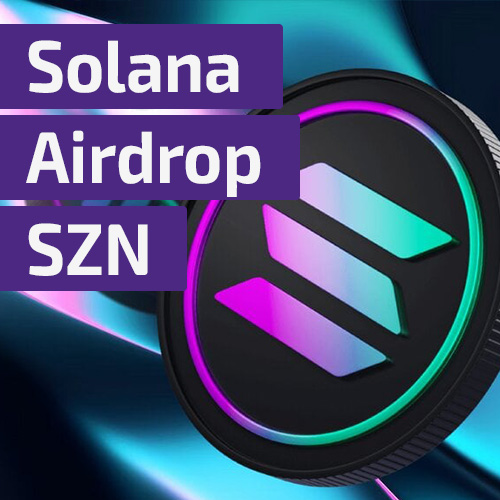 Collect this post to permanently own it.
Subscribe to Web3 Academy and never miss a post.