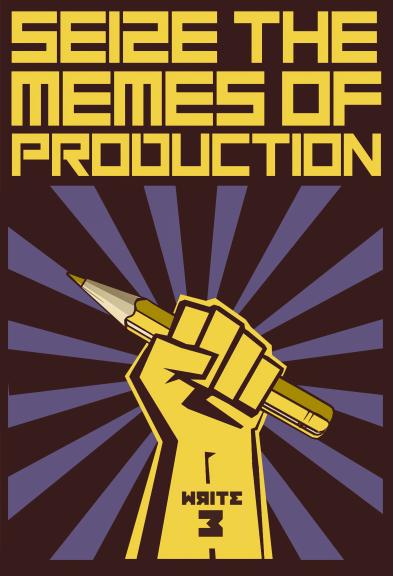 Happy Monday Morning Write3 family!
Have you seized your "Seize The Write3 Rememe"? The first Write3 branded NFT mint closes in 24 hours! This is your chance to support decentralized writing and the Write3 movement.
Mint Details
👉🏻 Mint Page
👉🏻 Open Edition - Closes Tuesday, 9:00am (CST)
👉🏻 .015e
Reminder: A portion of all sales will go towards collecting decentralized writings, including NFT Books, NFT poetry and Mirror essays. As of this writing, 67 have been minted. I would love to see us hit 100!

Collect your edition today!!