About eight months ago, Theresa and I were traveling through Georgia (again) and came across this little town called Madison. It's a beautiful town with a lot of history.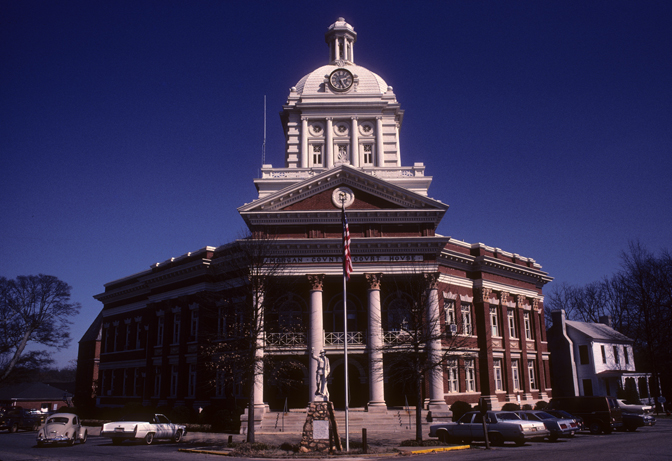 Madison is named after President James Madison, who was the newly elected president in the U.S. when the town was founded. People came to Madison from neighboring states and were deeded land from the Georgia land lottery.
Another interesting tidbit from history is that General William Tecumseh Sherman spared Madison in his infamous March to the Sea. While he burned other nearby towns, and laid waste to Atlanta, Madison was shown some mercy. The reason is because Georgia had a pro-Union Congressman who was friends with Sherman's brother.
The population of Madison in 1880 was just under 2,000. In 2020, it was about 4,500. That's not a lot of growth in 140 years. Still, there's a lot to like about this small antebellum town.
For starters, Madison has one of the largest historical districts in Georgia. That alone makes it worth visiting. The architecture is incredible, the culture is peachy, and the history is extraordinary. There are very few ways to go wrong in Madison, Georgia.
Check out our video the city's historic walking tour. It's our third most popular video to date.
The Last Post from the Taylor Travelogue
Why is Waycross, Georgia so Popular? - Waycross, Georgia is one of the most popular videos on Theresa's and my YouTube channel. See why for yourself.
My Last 3 Posts
Re-Introducing the Biblical Legends Anthology Series - I'm looking for fans of speculative fiction to help me re-launch this popular series and revive new interest.
Web3 Social Earnings, May 2023 - Once a month, I give a rundown of my earnings on Web3 social media. This report is for May 2023.
How Proverbs 13:13 Backs Galatians 6:7 - Is it possible that Proverbs 13:13 and Galatians 6:7 are connected through a broad spiritual principle?
Show Me Some Love!
If you like this post, show me some love. There are three ways to show me that you enjoyed reading this issue of Tuesday Travelogue.
Share this post with your friends
Subscribe to the channel
Collect this post (only 3 mints available)
#georgia
#madison, georgia
#history
#allen and theresa
#walking tours
#youtube
#historic tours
#courthouses
#historic districts
#waycross, georgia
#travelogue
#travel
#biblical legends anthology series
#web3 social
#proverbs
#galatians
#bible